Sometimes, the money you earn from your daytime job is not enough to pay for your needs. Or maybe you are a student who would like to earn on your own so you don't have to ask your parents for money to buy something you want. The good news is that there are creative ways to make money at home that will let you earn good cash to spend for your needs or even your wants. One of the best things about it is that you don't have to go elsewhere. You can do something productive without leaving the comforts of your home. Earn with your old things or using your talent and creativity.
10. Sell Old Books
So you are a bookworm? Chances are your cabinet is now overflowing with books and you don't have enough space for them. If you have read them over and over, you may already know them by heart. Why not sell those old books so you can earn and make room for new ones. This way, you can also give joy to other book lovers like you as they can get great books at a lower price.
9. Bake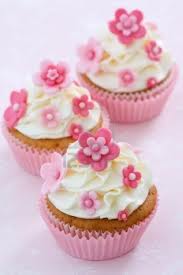 If you are fond of baking pastries, cakes, cookies or cupcakes, why not turn your hobby into a business. You can start getting orders from people you know. You may also ask them to help spread the word regarding your products. If you have access to Internet, you can also offer them online. This is a fast and easy way to advertise about your business. There are several free ad sites, as well as social networking sites that can work as your platform in making your business grow.
8. Garage Sale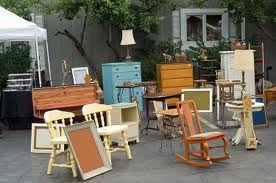 You may not realize it but you already have a lot of things at home that you no longer use. Start collecting them so you can sell them in a garage sale. A lot of people go to garage sales because they can find variety of things that are sold at relatively low prices. As they say, one man's junk maybe another one's treasure. So take out all the items that you no longer use like bags, accessories, furniture and appliances and offer them to others.
7. Sell Photos Online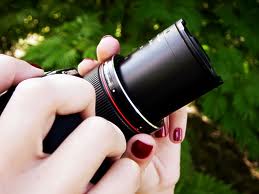 If photography is your passion, why not take it to the next level and earn from it? You don't even need to be a professional photographer or have your own studio to make money out of this. There are several sites online in which you can upload your images for a cost. If clients like them, they will pay for every download that they make on your photos. If you think that your skill is on the professional level and you are confident that you can take fantastic photos for special occasions, you may offer your services to others. Start from people you know. Since you are just starting to do it, give them a discount so you can get the deal. Since weddings and other big events would require experience, more equipments and additional people to hire, start by booking small occasions that you can do on your own like a small birthday party or christening.
6. Design Graphics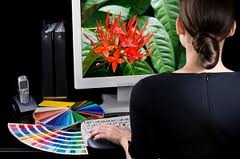 If you love graphic designing, your talent and creativity will earn you several dollars. A lot of companies and businesses online require a good artist for their websites, flyers, calling cards and advertisements. Search on job sites on the Internet and it will yield several results since this is one of the most in demand job on the web today. If you are good in programming, you may also offer this additional service. The need for expert programmers is also high.
5. Organize Homes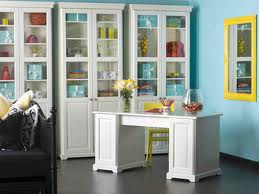 Today, most households have both parents working or running their business. This is why they usually do not have time to take care of their household chores. If they have kids and they are also busy with school, they would certainly need someone to organize their home for them. If you are a highly organized person and you love designing or decorating your own place, you can earn from this by helping out others manage their homes.
4. Create Fan Pages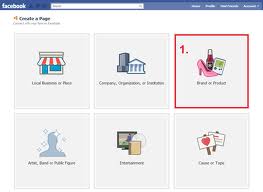 Social media sites are widely used by a lot of people. Individuals from different walks of life and companies use these sites to connect with others. Businesses that would like to promote their brand hire people to create their fan pages or business pages on these sites. If you use these services and you are familiar with the process of page creation, you can use your knowledge by applying to this type of job. It would be fun since it is something that you love doing.
3. Write Blogs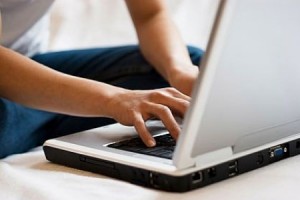 If you know that there is a writer inside you, unleash that side and earn good money without leaving home. Several companies hire writers to create blog postings that they can post on their own blogs or different blogs for online marketing. You would be given certain topics that you need to write about. If you have your own blog you may also earn from this through affiliate marketing. Advertisements will be posted to your blog site. Each time someone clicks on an advertisement, you would earn some cash. Make sure you write interesting and engaging articles so you can attract more people to go to your site. This will give you a greater chance of earning more.
2. Voice Over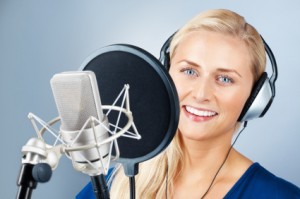 You can use your great voice not only for singing but for voice over as well. There are individuals and companies that are constantly looking for voice talents to work on their videos. This is a great opportunity for you to earn as you do not need anything but your natural talent.
1. Make Apps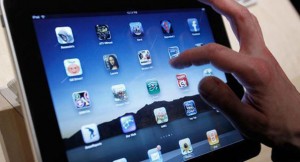 Computer and mobile applications are widely popular to users. This is why the market is always creating new apps that would help, as well as entertain consumers. If this is one of your specialties; why keep your talent to yourself when you can share it to the world and earn?