Creative baby gifts shouldn't be expensive if you're the hands-on type. Here are some baby gift ideas you can make that every mother would love to have. What's best, making them yourself won't break your bank:
1. Travel and Change Mat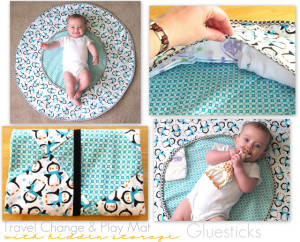 This 2-in-1 mat lets baby roll around the floor safely and allows mommy to change baby during poop time. The Travel and Change Mat also has pockets around the edges that let mommy store diapers and other baby essentials. If you are interested in how to make your own mat, check out this easy to follow guide.
2. Feeding Station Basket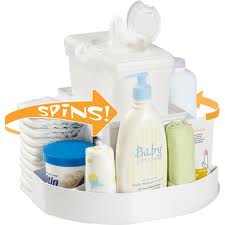 This simple gift basket may not be that hard to do but speaks a lot about your ingenuity. Include items such as feeding bottles, bottle cleaners, nipples, pacifiers, a can of formula and some burp rags. Find a cute basket from your local arts and crafts store, and tie a ribbon on the basket's handle.
3. Baby First Aid Kit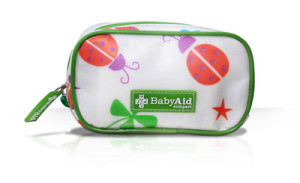 A lot of new moms yearn for cute gifts for their babies, but what they do not realize is how important a first aid kit can be. You can make a first aid kit through its packaging. Just like the feeding station basket, find a nice container for your first aid items. Include items such as nasal aspirators, nail clippers, gas drops, baby band-aids, a thermometer, topical calamine lotion, ointments, baby insect repellent, gauze, rubbing alcohol and tongue depressors.
4. Baby Wash Cloth with Cute Décor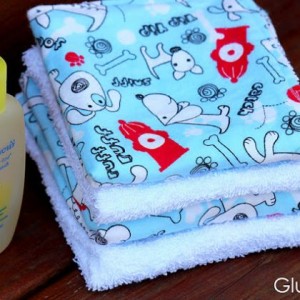 Buy regular washcloth from the store and add a soft flannel backing on each one. You don't need to suffer the boring designs that are available in most baby stores. Pick fabric patterns and designs that appeal to you to make your own washcloth. Make several of these washcloths and wrap them with a ribbon.
5. Cute and Creative Burp Rags
Burp rags are essential especially during feeding time. While most moms don't appreciate getting burp rags as a gift, a cute and creative rag will surely be a big hit. You can find samples of fun-looking and colorful burp rags both mommy and baby will love here.
6. Baby To-Go Bags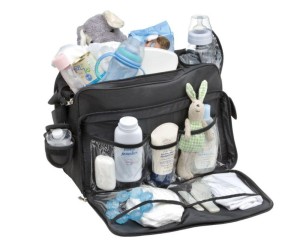 This is another simple gift that's all about customizing. Buy a baby bag and fill it with essentials like: diapers, baby wipes, baby powder, hand sanitizer and feeding bottles. This gift is perfect for busy moms who might not have the time to prepare baby's things. With a ready-to-go bag, mommy will have an easier time taking care of baby's needs.
7. Socks Mobile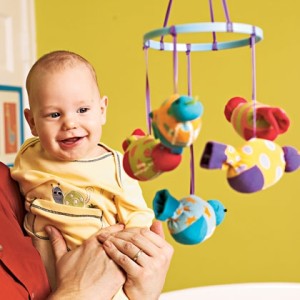 Don't throw those mismatched baby booties. You can actually reuse them by making them into a Sock Mobile. You can fill the socks with hypoallergenic stuffing, tie them at the toe and the tail, and glue on some bead eyes. Hang the socks using ribbon over a hoop.
8. Customized Onesies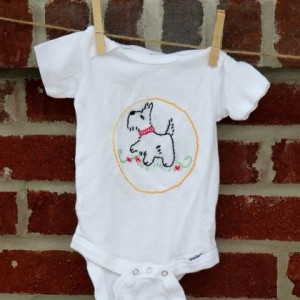 A lot of people balk at the thought of sewing or printing designs on onesies. But this gift is very simple to execute, with no sewing or printing involved. All you need is a cut-out of a design you like and a glue gun. Cut and glue and you have a customized onesie gift.
9. Bath-time Washcloth Doll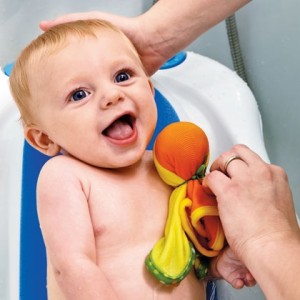 This gift is very simple to do: get a washcloth and place a small piece of sponge in the middle. Cover the sponge with the washcloth and tie the ends with a baby-safe string or cord. You can glue on eyes and a mouth on the washcloth doll to complete the look.
10. Baby Bath Basket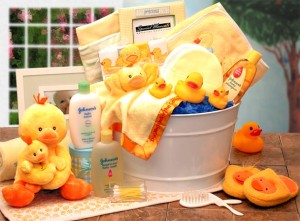 Buy baby bath essentials like baby bath gel or shampoo, washcloths, baby powder, baby cologne and rubber duckies. Place each item in a gift basket and you have your very own baby bath basket.
11. Baby Mix-CD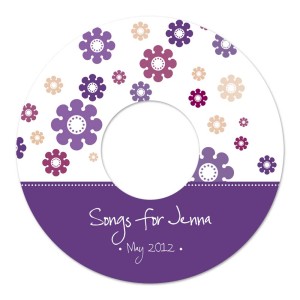 Babies love lullabies, so why not create a special lullaby mix-tape (more like mix-CD) for baby. Download lullabies (legally) from the internet, burn the songs in a CD, wrap it up and present it to the mommy.
11. Photo Tree for Baby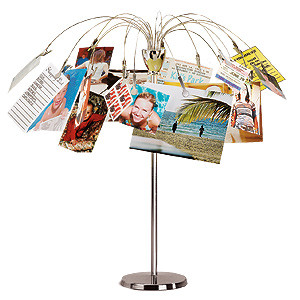 Collect pictures of baby and print them using your home or office printer. Buy a photo tree (like the one pictured above) and clip baby's pictures there. The baby's mommy will love the effort you took finding and printing her baby's pictures, along with the photo tree.
12. Diaper Cakes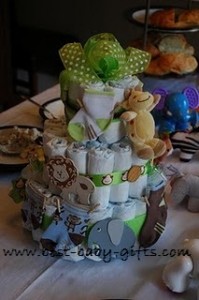 Group diapers together and make them look like a cake. Diapers as a gift might not elicit a lot of excitement, but a diaper cake takes the cake. What's more, diapers are important essentials needed by baies.
13. Nursery Wall Baby Name Cutouts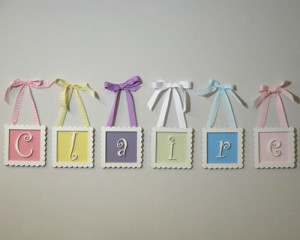 Make a décor using the letters of the baby's name. This décor lets baby place a personal stamp on his or her nursery.
15. Baby Time Capsule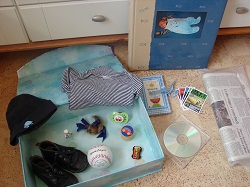 A time capsule is great for reliving memories with baby. Get a box or a tin and personalize it with designs. There are also ready-made time capsules available online. Fill in the time capsule with memorabilia and keepsakes of the baby. Bury the capsule and open it after several years.
Baby gifts need not be expensive. All you have to do is tap into your creativity to come up with creative gifts every mommy would love to have. Any of  these ideas will give a big smile to the baby (and mommy too!). Are there other creative baby gifts you want to share with us?