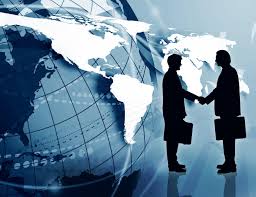 Whether you are a fresh graduate or you are switching to a new career path, you will need to find no experience needed jobs you can apply for.  In a changing economy, one cannot afford to just lay around and not have a job. You do not need to have a glamorous or high paying job. Entry level jobs are not supposed to be that easy but with hard work and dedication, you can be as successful as you want to be. We came up with this list of no experience needed jobs you can apply for abroad:
Teach English – Native English speakers will find it easy to get a job teaching English to non-English speakers. When it comes to TEFL, China is the biggest job market where Americans with no related work experience can earn around $1,300 a month. Students may vary from little kids to international businessmen. If you want to go to Europe rather than Asia, you can also teach English in Spain and Russia.
Become a travel writer – One of the most exciting no experience needed jobs. Going all around the world, writing about your adventures, then get paid for it. Pretty glamorous, isn't it? You can write articles for newspapers, magazines, blogs, and guidebooks. The downside is that this is not the kind of job that will make you rich. The good thing is you will learn about the world and yourself as you travel and that is priceless.
Work for an NGO – You can find no experience needed jobs in non-government organizations like Oxfam and Free the Children. The best way to start your career in this field is by contacting an organization that has an office located in your area.
Be a travel or tour guide

– In places frequented by travelers and tourists, there is always a need for travel guides. Most no experience needed jobs are far from being classy but are almost always exciting. Being a travel guide is one of the most adventurous occupations one can have. What can be more exciting than sleeping in tents or hammocks and climbing mountains?

Apply as Cruise Ship Worker – If you don't have any work experience, do not worry. There are many no experience needed jobs in cruise ships. Depending on the skills you possess and what your passions are, you can find waitressing, bartending, performing or cleaning jobs.
Work as Customer service and after sales assistance – Another no experience jobs you can apply for is working at call centers in Europe and Asia. If you have good computer, listening, and communication skills, you can easily be employed in this industry.
Au pair jobs – Au pairs are nannies from a foreign country living with a host family.  A job as an au pair can not only give you an opportunity to live abroad with free board and lodging, if you are lucky enough, the family you get stationed with might give you enough time off and enjoy being a tourist. You can even earn extra if tutoring the child is part of your job description.
Apply for Trucking jobs – This is probably the most suitable no experience needed jobs for non-degree holders. The only thing required would be some knowledge in truck driving. Companies usually train their workers and teach them about road safety and other necessary skills.
Photography Jobs – Having a hobby or interest will not only prove to be enjoyable, it can be a great help when looking for no experience needed jobs. If you are interested in photography and have taken quite a number of neat photos, you can create a portfolio that will be useful when job hunting. This is a very interesting job as you will be attending entertainment shows, weddings, and other fun parties.
Be a Ticketing Agent – Ticketing agents do not need prior work experience but the employer might require an on-the-job training so you will gain hands-on experience on customer services, ticketing procedures, and other tasks.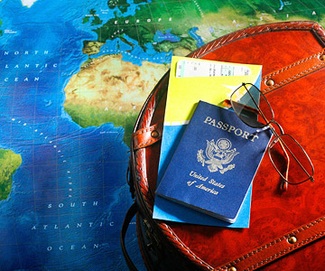 Working abroad is a very fulfilling experience. It will enhance a lot of your skills and will turn you into an important job candidate once you decide to return home. Because you will have more enhanced people skills, leadership skills, and communication skills, employers will be very glad to have you in their team. These no experience needed jobs will help you gain the necessary experience that will be very helpful in the future.