Practicality is a must principle these days, even in bigtime budget benders such as a wedding and the days following the actual ceremony a.k.a. honeymoon. If you are able to save much on your nuptials, you should not worry about finding cheap honeymoon destinations either, especially since we have got some bright ideas to offer – 10 of them!
Why is it so important for a newlywed couple to have a trip away from home and a romantic time alone? Well, honeymoon is your reward for all the hardwork you did the past months or so to make everything perfect on your wedding day. This is also a good time to savor each moment with your new spouse against a breathtaking scene to strengthen the bond that holds you together. So even with an outstanding financial crisis, you should not push back a honeymoon especially since lots of wonderful places out there offer a great deal. They are cheap but that adjective only pertains to the price tag and not the quality of the trip.
10. Honeymooning on a Cruise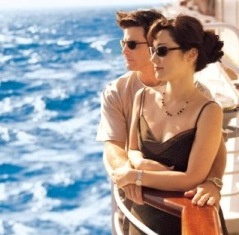 If you think hopping on a cruise ship can break your bank, think again. Cruise liners have a way of offering inexpensive packages that will make your honeymoon a lot more exciting. Cruising will let you in on various types of activities and adventures. Plus, you get to experience a different culture every time you dock. Try out an Alaskan or Caribbean cruise. They are not that costly but are definitely a luxurious way to spend your honeymoon.
9. Tucson, Arizona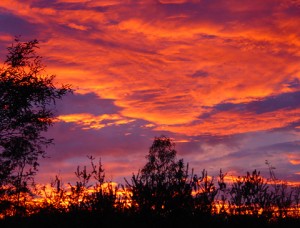 If you are out to indulge in rich sunsets and outdoor adventures, you do not really need to get away from the US. Tucson offers a sunny weather that will allow you to go on a romantic hike or bike adventure together. More importantly, the city has a chain of hotels and resorts that can fit into any size of budget. This is also a nice place for those who enjoy Mexican crafts and dishes. A short drive to the towns along the Mexican border, you can enjoy Mexican craftsmanship at its finest – from handmade blankets to hand-carved furniture to authentic Sonoran Mexican dishes, nothing about Tucson can take away the romantic feel of your trip.
8. Las Vegas, Nevada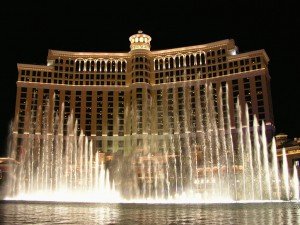 The Sin City is not only a nice place to get married; it is also one of the cheapest places to enjoy a honeymoon. Why, there are lots of budget rooms and cheap eats available. If you are not a gambler and you cannot take advantage of the free drinks that come with every slots spin, don't worry. There are also wonderful attractions that you can enjoy for no fee at all. Catch a show at Treasure Island or a get a glimpse of the dancing fountains at Bellagio. Both can set your mood for love without making you pay anything at all.
7. Cancun, Mexico
Cancun is a party spot during spring break but anytime in between, it is eyed as an inexpensive yet luxurious honeymoon destination. Airfare is cheap; accommodation is cheap; food is cheap; souvenir shopping is cheap. The only thing that is not cheap here is the brand of adventure you could enjoy. It offers an easygoing beach backdrop, which makes for a relaxing and soothing time that every newlywed couple will surely enjoy.
6. Pocono Mountains, Pennsylvania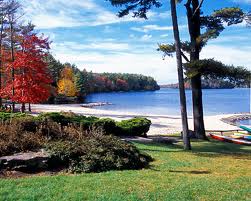 This is an ideal romantic getaway for nature-loving couples. If you like being one with nature while relishing the fact that you were recently bonded as one in marriage, this is the best place for you. Honeymooners can enjoy topnotch outdoor adventures for a great price. Since it is being established as a must-visit for lovebirds, you can easily find cheap room deals that come with heart-shaped and champagne-shaped tubs.
5. Rio de Janeiro, Brazil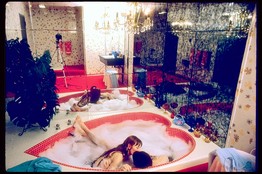 Rio may have a pricey reputation but that does not mean budget travelers are not welcome. You can go on a cheap trip here, enjoying lots of activities, free of charge. Since hotel accommodations near Ipanema and Copacabana beaches cost a lot of money, you should drop that out of your itinerary. Instead, acquire a room a block or two away and enjoy hundreds of dollars of savings with the same level of luxury service.
4. Jamaica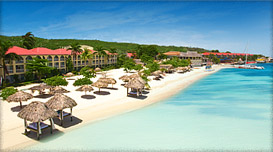 Honeymooners troop to Jamaica not just for its sexy ambience but also for its affordability. There are lots of cheap packages on offer, which will already allow you to enjoy a top resort and some wonderful fun in the sun, sea, and sand, complete with airfare. Most packages also include free spa credits and free nights.
3. Ireland

Take advantage of the European financial crisis. Now is the best time to travel to the luxurious European country of Ireland because it has gone from being one of the most expensive to being the one of the best value. Fly straight to Shannon airport and enjoy a cheaper holiday without sacrificing all the jewels of Ireland including rich culture, hospitable locals, and rugged nature.
2. Montreal, Canada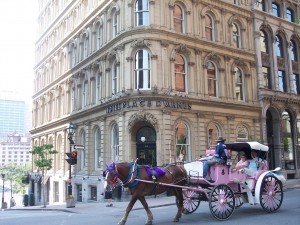 If Paris is your dream honeymoon destination but it simply could not fit into your budget, Montreal is your best option. This is the closest you could get to the romantic atmosphere of Paris, unfortunately, minus the sight of the Eiffel Tower. But regardless, this is one of the best honeymoon sites with its romantic appeal alright and many freebies. A lot of the attractions that are must-see in Montreal are free. You could enjoy about 350 free concerts if you time your travel during the Montreal International Festival. Or you could just take advantage of free entrance to explore The Montreal Museum of Fine Arts, Notre Dame Basilica, March Bonsecours Market, and St. Lawrence Riverfront. Since Montreal has a top-grade public transport, getting to one attraction to another would not cost you much.
1. Oahu, Hawaii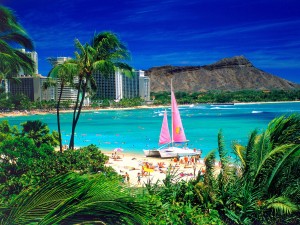 Hawaii always comes up as the top honeymoon destination. There is no reason for it not to come up in this article. Newlyweds like you do not need to skip this fantastic tropical paradise for lovers, even while you are on a budget. Travel to Oahu and enjoy cheaper everything without sacrificing the quality of a Hawaiian holiday.