Any guy would love to bring their bride to a special place to spend their honeymoon.  But with the poor economy these days, going to a honeymoon destination that you being promoted by travel channels or magazine are a bit difficult in the pocket. Yet, there is no reason why you should be cancelling your honeymoon plans. Check out this list of cheap honeymoon destinations in the USA  that won't hurt your romantic plans and your bank balance.
10. Yellowstone, Wyoming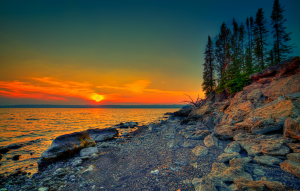 Yellowstone is one place that most people in the world have heard about. Ranging from amazing views to some of the most pristine environments on the planet, Yellowstone offers couples a perfect start to their wonderful life together. With packages starting from just $200, it's perhaps one of the most affordable honeymoon destinations. Couples who want to extend their Wyoming honeymoon packages can also go to Jackson Hole.
9. Salt Lake, Utah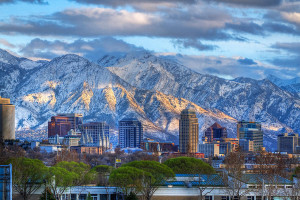 This wonderful mountain getaway could be a perfect place for couples to start off their new life. This world famous ski destination offers couples an adventure, as well as, peaceful time together. As an Olympic host, the city has one of the most developed tourist facilities in the country. Recently, it is also gaining a reputation as one of the most budget-friendly place, with some packages starting from as low as $100.
8. Santa Fe, New Mexico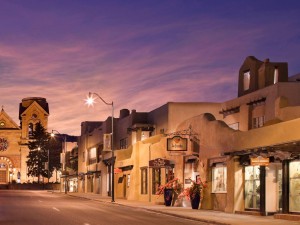 If you want to enjoy your honeymoon in a warm environment, you definitely should choose Santa Fe. This historic city offers couples a chance to get away from their busy environments and take a stroll to some stylish and romantic monuments. Packages to this wonderful city start from around $300.
7. Wine County, California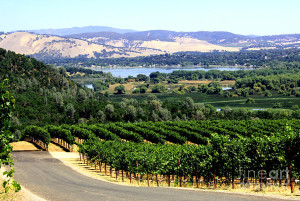 If you want to celebrate your honeymoon in a classy way, perhaps the Wine County is one of the best choices for you. It is also one of the most budget friendly places too. You can enjoy your trip towards the hills and the vineyards, but also enjoy local wines at bargain prices.
6. Las Vegas, Nevada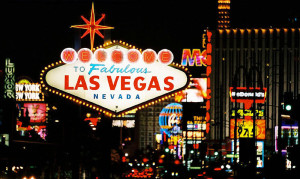 The gambling capital of the world is one of the most stylish places on earth. But if you don't have plans to test your luck in the casino or spend money on top-class luxuries, Las Vegas offers some of the most affordable honeymoon packages in the country. With many top notch hotels trying to fill in their rooms, some 3-5 star packages could cost couples less than $200 a day! This low cost offer makes Las Vegas one of the cheap honeymoon destinations you must consider.
5. Grand Canyon, Arizona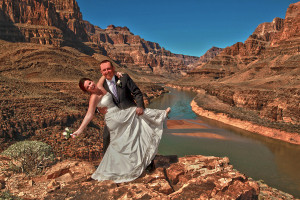 Time to use your general knowledge for planning a good honeymoon! This awesome canyon attracts millions of tourists every year. The peaceful red mountains and serene environment offer couples a wonderful start to their married life. With hundreds of resorts vying for the attention of customers, this is the place to find an awesome honeymoon deal. Packages start from $ 500.
4. Green Mountains, Vermont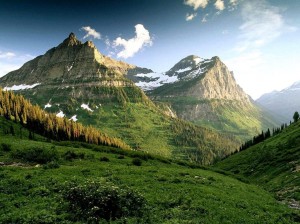 From ski to hiking, this lush green honeymoon destination is sure to amaze all couples with its wide range of choices. As a popular getaway for tourists from Massachusetts and New Hampshire, this place can be considered a paradise for the budget travelers, with packages starting from $100 onwards.
3. Puerto Rico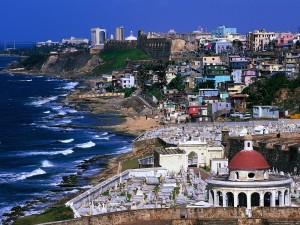 You might wonder how an island far away from the mainland can be cheap. Well, the air fares do cost you a bit, but all the overall cost is drastically reduced once you reach there. A wide range of hotels are there to serve the needs of the budget honeymooners. With the sunny island beaches ready to enchant couples, it's like heaven on earth for couples. Package to this wonderful place starts from $800.
2. Niagara Falls, New York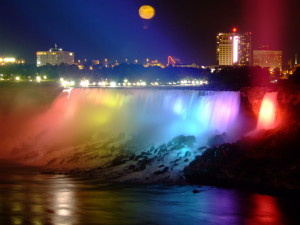 What better place for romance to flourish than in Niagara Falls? The big waterfall serves as a picturesque setting for a perfect honeymoon. Near the big apple, couples have a wide range of activities to choose from in their package. Packages start from as low as $200!
1. Gulf Coast, Florida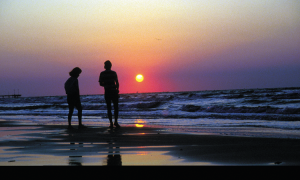 The wonderful beaches, the blue skies and the endless oceans all unite to make Gulf Coast the perfect romantic setting for couples. Yet it's not too tough on the budgets too, with packages starting from just $250! So grab your bags and head to the sunny state.
Do you have any cheap honeymoon destinations you want to add to this list? We would love to hear from you!