For many students in the US, the services provided by Great Lakes Educational Loan Services have proved to be life changing. As one of the biggest loan providers in the country, the corporation has served the needs of over 2 million students. By providing education loan to students and giving them good repayment options, the corporation is reputed as a reliable organization.

If you are looking for financial aid for your education, here are 10 things you need to know about Great Lakes Educational Loan services.
10. A non-for-profit corporation
Great Lakes Educational Loan Services is a non-for-profit corporation registered in Madison, Wisconsin. According to state laws, the corporation isn't allowed to make any transaction with profit as the primary motive.
9. They don't create loans
The corporation doesn't serve as a moneylender. Although it may refer you to contact external services to avail loans from private and public institutions, they don't directly provide loans to any student.
8. Unemployment deferment
Unless students are employed, it would definitely be difficult to pay their loan installments. Recognizing this very fact, the corporation allows legal deferment of loans applied through it. Thus, students need not worry about legal actions or harsh penalties if they are genuinely unemployed.
7. Economic hardship deferment
Students may also not be able to pay their loans during really hard cash-flow situations. For such students, the corporations enable loans to be deferred for the future. So students can definitely feel more secure about their education loan and not add more troubles in their lives when they are already very desperate.
6. Repayment plans up to 25 years
Students have the option to pay off their educational loans between 10-25 years for loans applied through Great Lakes. This gives students the flexibility to repay their loans in a comfortable manner which won't put too much pressure on their monthly fees.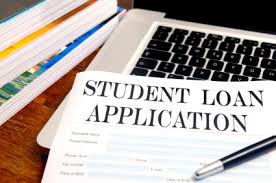 5. Loan consolidation options
Sometimes the student can take loans to fund their education from multiple sources. Great Lakes Educational Services give students the option to consolidate these entire loans together, and make it into one which will be paid through the corporation.  Thus, students need not worry about paying different loan accounts and huge interest rates. Instead, there is only one consolidated student loan to pay every month.
4. Loan forgiveness
A worst case scenario is when a student cannot pay his education loans due to unintended bankruptcy or a terrible illness. In such dire conditions, loans could also be entirely forgiven for students. However, stringent rules and regulations outlined by the state need to be followed in such cases.
3. Interactive website
The website of Great Lakes Loan Services serves as an interactive page for the needs of students in a variety of ways. The website has been designed to be able to handle the entire loan related procedures including application and payment. The website also has a special section in guiding you on how to pay your loans, based on your requirements. Take a look into their website at www.mygreatlakes.org for more information.
2. Loan guarantor facilities
The corporation also provides facilities as a loan guarantor for students willing to take loans from other institutions. Sometimes you may have found a good loan scheme for yourself, but haven't been able to  complete the deal as you couldn't find a loan guarantor. Great Lakes could act as a guarantor to complete the necessary procedures.
1. Special services for students from disadvantaged backgrounds
A lot of beneficiaries of the loan services provided by Great Lakes are students who come from disadvantaged backgrounds. Whether you are someone from the native, black or Hispanic backgrounds, or you are an orphan or someone who is financially incapacitated – Great Lakes Educational loan service will help you achieve your dreams of going to college and pursuing a career for yourself.
If you are planning to take a loan for continuing your education, choosing Great Lakes Educational Loan Service to help you is the best decision to make. The corporation adds an entirely new humanistic perspective to the otherwise cruel world of financing and loans.