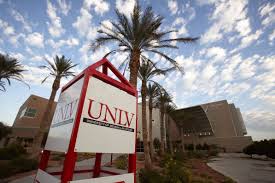 Established in 1957, University of Nevada -Las Vegas is a public institution. It has been consistently ranked as one of the most popular universities in the USA with more than 22,000 students. Located near the famous Las Vegas Strip, its setting is urban and the campus size is 358 acres. It's ranked as a tier 2 university. The university has a good provision of granting financial aid and scholarships, which has made it one of the most sought-after destinations for many students. If you wish to pursue your college education at UNLV, then perhaps it would be important for you to know how to apply for a UNLV financial aid.
UNLV Financial Aids
UNLV provides quite a good deal to its students when it comes to the issue of applying for financial aid. At least 59.7% of full-time undergraduates receive some kind of need-based financial aid at UNLV. The average need-based scholarship or grant award comes to nearly $4,800. In case you are applying at UNLV, your performance will indicate how much grant will cover up your instate tuition of around $6,570 or out-of-state tuition reaching $20,480. The university provides financial aids in a prioritized manner for the winter semester. However some financial aid is also provided in the summer semester.
Who can apply?
As a public institution, UNLV follows government regulations and directions while giving financial aid to its students. For grants at UNLV, students need to apply at the Free Application for Federal Student Aid (FAFSA) website, which works under the guidance of US Department of Education. Only students regarded eligible by FAFSA can apply for financial aid at the university.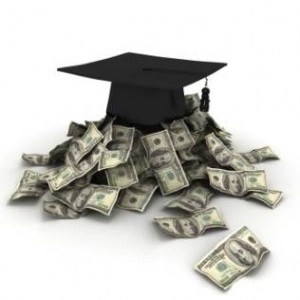 Process for applying priority financial aid                   
There are basically 4 steps on how to apply for a UNLV financial aid. The step-by-step process is mentioned as follows:
Step 1: Firstly students have to complete the correct Free Application for Federal Student Aid (FAFSA) online. UNLV's school code for FAFSA is 002569. Students need to complete and sign their FAFSA with the PIN number they receive from the website as soon as possible after January 1st of each year. UNLV's priority financial aid consideration deadline is on February 1st of each year. Although students may still apply for financial aid after February 1st, there may be limited funding from other aid programs.
Step 2: Students are encouraged by UNLV to enroll in the Direct Deposit program. In case the financial aid fund exceeds the semester tuition and fee costs, students will receive a financial aid refund for the difference to help them pay other educational costs. Through the enrollment, UNLV Cashiering and Student Accounts Office can post the funds directly to the student's bank account.
Step 3: Students are also required to review their eligibility for scholarship. A large portion of the scholarships at UNLV are awarded to students based upon automatic consideration. Besides these, there are some donor scholarships which require a separate application and are awarded through various UNLV Departments.
Step 4: The last step in the process is award notification. For the Fall 2013, Spring 2014 & Summer 2014 Applicants: Students who complete the 2013-2014 FAFSA will be notified of their financial aid award using the UNLV issued Google E-mail account after April 1, 2013.
Some important information
Students seeking financial aid during the summer semester are required to complete a separate summer financial aid application.
Students wishing to apply for FAFSA need to provide their social security number to the Admissions Office.
Students either have to be a U.S. Citizen or eligible non-citizen to complete the FAFSA.
For a continuing student, students are required to make satisfactory academic progress.
Students have to be enrolled in a degree seeking program or qualified certificate program.
If the student is a male and 18 years of age or older, they must be registered with the Selective Service.
Students need to check whether they are considered a "dependent" or "independent" applicant by the U.S. Department of Education.
If you wish to apply for the UNLV financial aid program, visit their website www.unlv.edu for more detailed information.