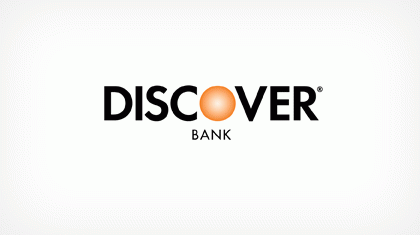 Discover Savings online account from Discover Bank allows you to put your money in a safe place while letting it grow. It's true that the competition among banks is fierce, but Discover Bank may just come out on top because of a trump card they hold—high yield interest rates. No other bank offers interest rates like Discover Bank. Read further to find out more about Discover Bank online savings account.
They Started with the Cashback Bonus
Discover Bank is well known for the generous bonus it offers to their credit card patrons. All Discover Card holders are entitled to a $50 cash back bonus within the first three months from their first purchase using the card. Aside from the cashback bonus, Discover Card holders can also expect a 5% rebate for any purchase made online. No other credit card offers bonuses and promos as competitive as the ones offered by Discover Card.
High Yield Interest Rates
If you open an account with Discover Bank now, you will discover that they offer the highest interest rates among all the banks in the US. As of this writing, their Annual Percentage Yield (APY) is an eye-popping 0.85%. That percentage yield is five times more than the National Savings Average (a lowly 0.08%). In fact, in a survey of 100 banks, Moneyrates.com lauded Discover Bank for having the best interest rates.
Requirements and Specifications
The initial minimum deposit needed for you to open an online account with Discover Bank is just $500. This amount, though not the lowest, is still considered low when compared to other banks that require initial deposits of $1,000 or more. Aside from this, there is no need to maintain  a minimum balance in your account to keep it active.
All deposits are insured by the FDIC, so you're assured you can withdraw your money anytime, even if the bank encounters solvency problems (should that ever happen). Discover Bank also earned a 5-star "Safe and Sound" rating from Bankrate. This means that Discover Bank takes good care of their depositors' money.
How to Open an Account
In order to open an account, you need to comply with some requirements. Basic information like your name, address, date of birth, and Social Security Number are needed. After giving your personal information, you will have to determine how to fund your online account. Discover Bank allows depositors to fund their account using an existing online account from another bank. Another option is to fund the account through wire transfer or through check.
You will have to confirm and verify all information to be correct for the bank to proceed in generating your account. Discover Bank will send an email confirming the opening of the online account together with the account number. This usually takes 24 to 48 hours after filling out the online form. And from this point on, all you need to do is to come up with a user account ID and a password for your online account.
If a first-time depositor has questions or concerns, the very competent customer service team of Discover Bank is ready to help. They're available to take calls 24/7, even on weekends and holidays.
The Cons: Long Wait for Money Transfers
The Discover Bank's online account is fast, easy and high-yielding, but it also has its negatives. The chief complaint of most depositors is the long wait time for money transfers to appear in their account. With Discover Bank, you need to wait five full days before the money you transferred from a regular "brick-and-mortar" bank gets credited to your online account. For most banks, the wait time is only 3 days.
Conclusion: Open A Discover Savings Online Account for the Interest Rates
The major draw of Discover Bank is the high-yielding interest rates, which other banks just can't beat. It's a wise choice to open an account with them for the sole reason of taking advantage of the high interest rates. The long wait period of five days to transfer funds shouldn't be a deterrent to most depositors who do not usually do a lot of banking transactions. Aside from the interest rates, your money's safety and security are also assured by Discover Bank.