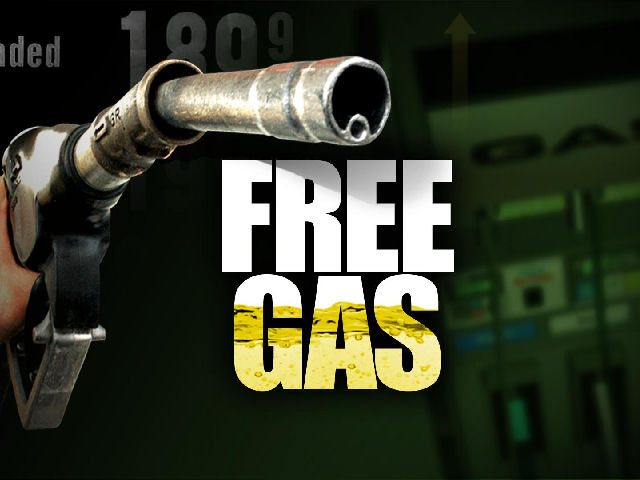 Although it is true that there are some things in life that are free, gas is definitely not one of them – as one may think. However, you will be surprised to know that even with the high cost of living today and the prices of gas getting to be sky high, there are some ways you can get gas for free! Here are some important tips on how to get free gas:
Hotel Bookings
Some companies offer gas cards as a reward for its frequent customers. Companies like Expedia offer such incentives to customers who frequently book their hotels through its website. So if you are in an occupation which involves booking and living in hotels frequently, then take that wonderful advantage of saving your money on gas.
Travel and Holiday Offers
Special travel and holiday packages come with free gas. Such offers may be available through many renowned travel agencies in specific holiday packages. Some special tourism schemes of specific places also offer gas for free or at a much reduced rate. Thus at this age where petroleum prices are so high, why not take offers that give you free gas?
Special Carpooling schemes
Many state governments or city councils actively encourage people to sign in to carpooling schemes. Some of them offer people free gas card as well. Consider this offer provided by your local state councils concerning carpooling. Through carpooling, you get the chance to not only save money on parking, but also on gas, provided you are at the right place.
Specific car rentals
A few car rentals provide customers with free gas as part of their special offer. Do pay attention to such beneficial offers. Although such offers may be rare, yet these offers are given to attract more sales.

Credit card reward programs
Some credit card companies have reward programs that offer customers the chance to redeem their reward points in exchange for free gas at specific places. Hence should you choose a new credit card, do see whether they have free gas schemes included in them.
Redeeming frequent flyer miles
For those who fly frequently, some offers might also include options to redeem travel miles with free gas. Although many airlines don't offer such plans, a few still do.
Seasonal gift cards
Some gift cards from specific vendors also allow the option to redeem points for gas. Such cards usually come with free gas offers during the holidays or travelling seasons.
Paid survey
Some surveys related to the travelling, petroleum products and hotels frequently offer free gas card as an incentive for its respondents. So be sure not to avoid such surveys next time. After all, if you can get petrol in exchange for just a survey, why not grab it?
Drivertising
Are you comfortable with allowing your car to serve as a travelling billboard? If you are ok with it, then you might be gifted some free gas card as an incentive by the advertiser. However such offers are usually given for vehicles which are on the road more often than most others. But sometimes being near special locations like universities might also encourage advertisers to entice car owners with such offers. As part of some campaigns, advertisers may even give you free gas coupons for travelling to specific destinations.
Special offers
Are you planning to buy a new car? Or are you planning to open a new bank account? Many companies are increasingly offering free gas as incentives and freebies to attract customers. So why not opt for the offers that can give you free gas?
With these different ways and schemes featured, you know free gas is yours at any time. How to get free gas will depend on your resourcefulness, patience and willingness to find great deals. So what are you waiting for? You can follow any of these steps on how to get free gas today.