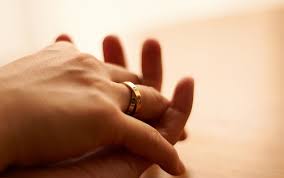 Having surpassed all the trying yet exciting first 9 years of your wedded life, you are so lucky to have reached the 10th year together. Mind you, you deserve to make this memorable and give yourselves a reward for overcoming the rigors of letting go of "self" and establishing the "we" tandem through any of these affordable 10th Anniversary ideas.
1. Have Fun With Loved Ones
You can plan ahead for this memorable occasion in order to eliminate unnecessary expenses. You can actually have a party with adornments, cake, invitations and even gifts and invite your family and close friends over. The food, venue, music, and special effects can all be acquired at discounted prices if you have made reservations and arrangements long before the date. Do not rush as it may tire you down and diminish the thrill of the moment.
2. Make It Private
You may opt for a special personal time together through a romantic dinner by candlelight.  You may prepare it yourself or you can find a fancy restaurant where you can enjoy it without any distractions. Add a special touch to it with a dance of your theme song, especially under the moon or with the night breeze on your cheeks. To top it, you can give each other simple yet symbolic gifts.
3. Go On A Vacation
Take that vacation that you have always wanted. This is made more affordable if you plan ahead by availing of discounted air fares and hotel reservations. You can also arrange for close relatives to take care of your kids and family matters while you are away. This short vacation will indeed be a good way of reminiscing your honeymoon.
4. Have a Family Dinner
When you can't afford a party, you can prepare a nice dinner at home and invite your family and close friends. You can make it extra special by cleaning your house, decorating it with flowers, and using your best tableware.  A slide show of you and your partner through all those 10 years will add some fun to the occasion as you see how you have physically changed through the years.
5. Renew Your Vows
Ten years is indeed a milestone. This is a great time for you to renew your vows privately on the candlelight and mean every word you say. You may also call a minister and some close family members and friends to witness it. Don't even wait for silver or a golden wedding anniversary before you renew your vows. This is perfect timing too.
6. Watch Your Wedding Video
Revisit your wedding day by relaxing together on a couch and watching your wedding videos. You can really have fun as you laugh about the things that were so tense and seemed so horrifying at the time. On the other hand, this will also remind you of  young love and how you have grown from there or if you need to rekindle the fire of romance to make the next ten years more worthwhile.
7. Revisit Your Wedding Day
You can spend your wedding anniversary with a dinner at your wedding reception location. Whether you are alone or with people who shared that day with you before, you can enjoy the pleasure and the excitement of that day again. It would be better if you can ask the crew to serve you exactly the same food you had on your wedding day.
8. Go On A Local Trip
Instead of a vacation, you can simply go on a trip by yourselves. You can go some place where you can spend time together in a relaxing atmosphere. It could be fishing in a remote lake, camping near the beach, or simply staying in a resort away from familiar faces and the routines of work.
9. Watch A Film — With A Twist
You can spend your anniversary watching the first movie you watched as a couple. If it is not available, you can choose something you have watched during your early years of marriage. You can watch it by yourselves or bring the whole family with you. Afterwards, you can discuss it over a simple dinner.
10. Do Something You Both Enjoy Doing
One of the creative ways of spending your anniversary is doing something you both enjoy together. This is one of the 10th anniversary ideas that is  both affordable and memorable. Whether it is cooking, hiking, playing video games, giving each other a foot or back massage, or anything you have not done for a long time, you can now have a good excuse to do it.
Whatever you decide, any of these 10th anniversary ideas when done with love, commitment and faithfulness will be extra special to you both. Here's to the next 10 years and more!