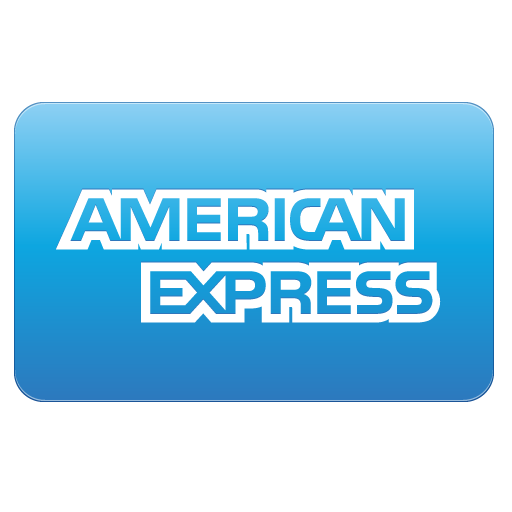 With a great number of credit cards available today, you may be wondering which are the best American Express Cards on the market today.
The American Express Card is a card famous for its world class customer support and unmatched benefits. This company is regarded as the best credit card provider in a nationwide study on customer satisfaction among the top 10 biggest financial institutions. It has topped the surveys for four consecutive years now, which is truly spectacular. In addition to this, American Express is known for numerous advantages like purchase protection, extended guarantee, fraud protection and travel accident insurance policy.
American Express offers both debit and credit cards for the primary purpose of extending credit wherein the card holder can build his credit rating. The difference between debit and credit is this: Debit card is either linked to a personal or prepaid account wherein the bill is automatically paid. On the other hand, credit card is a loan wherein the card holder charges his purchases with a promise to pay within a certain billing period. The moment he fails to pay, an interest rate is charged against his unpaid balance.
American Express has also tied up with partners like Hilton Hotels, Delta Airlines, Hertz Car Hire Services, and many more to give you great deals on your flights, accommodation and travel.
Reviewing the top 3 American Express Cards:
1. The Platinum Card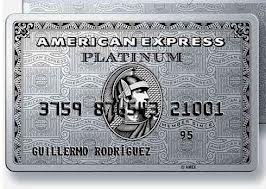 One of the best American express cards for those who have good credit rating. It mainly targets the affluent and those with selective preferences. This is best for frequent travelers, because of their travel benefits, concierge services and travel plan assistance.
Here are some features of the Platinum Card
Airport Lounge Access. Take pleasure in a totally free access to participating Delta Sky Club, American Airlines Admiral Club or US Airways Club lounges. Once you sign up for Priority Pass Select, you can gain access to over 500 participating flight terminal lounges all over the world. It doesn't matter what airliner or class you fly.
No Overseas Transaction Fees. You can use your platinum card anywhere in the world without the extra transaction fees. There is no need to enroll to avail this feature.
Platinum Travel Service. You can book your travel by calling the hotline for the Platinum Travel Service. You can also depend on American Express travel advisers to help set up your preferred travel plan. This service is available 24/7.
2. Blue Cash Everyday Card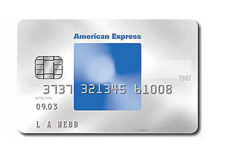 This is the best American Express card for earning cash back on every purchase. This card has two variants. One is the Everyday version which has no yearly fee and the Preferred version which has an annual fee of $75.
This American express card that lets you experience first class features without the annual fee and it's also best for earning cash rewards.
Blue Cash Card Features:
50 Reward Dollars. You can get 50 reward dollars within the first 90 days once you spent $1,000 on transactions.
0% APR promotional rate on expenses and credit card balance transfers. You get 0% APR rate within 15 months from your purchases and balance transfers. This will save you a lot of money within the first year as a Blue Cash Card holder. Once the promotional period is over, the APR will vary from 13% to 22% depending on your credit score.
3% Cash Back on your purchases. Earn 3 % cash back in standalone grocery stores. This will apply for the first $6,000 that you spend using the card.
3. American Express Gold Card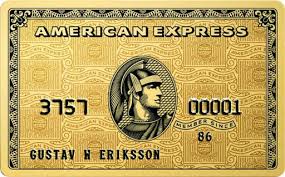 This is one of the most sought-after charge cards because it has no predefined purchase limit which lets you gain reward points on almost anything that you purchase with your card. You can redeem these points for shopping, travel, dining and entertainment perks and rewards.
Some features of this card:
No interest rates. This is actually a charge card wherein you have to settle the full amount of the current balance monthly. So there will be no interest for you to pay on your statement.
Earn 1 reward point for every dollar spent on every purchase. The more you spend using your card, the more reward points you earn. This applies to almost everything that you pay with your card.
Trade point for a wide selection of rewards. You can exchange points for products, cool gadgets, fashion items, travel rewards and a whole lot more under the Membership Rewards program.
Among the best American Express cards, which is your favorite?