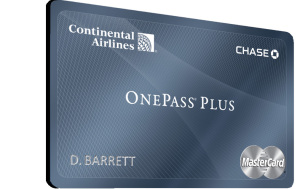 This is a review on the Chase Continental Card.
Credit cards affiliated with airlines are constantly evolving to the point wherein customers are expecting a whole lot more from the credit card aside from the frequent flyer miles that they earn. Throughout the year, airlines and banking institutions are forming partnerships to look for ways to generate more money from their mutual customers.
The Chase Continental Airlines One Plus credit card gives card holders several benefits aside from the main benefit of flyer miles from Continental Airlines. Let's take a look at some of the major offerings of this Chase Continental credit card.
Major Offers:
Earn sign up bonuses
New cardholders get 30,000 OnePass miles after their first charge on their Chase Continental card. Once they add a supplementary card holder to their account, their main account will also get an additional 5,000 OnePass miles. On top of this, they also get a sign up bonus of $50 credit on their first billing statement.
You get to earn more OnePass Miles
For every dollar charged to your Chase Continental card, you earn OnePass mile in your account. You earn twice the OnePass miles if you have made the purchase on Continental Airlines.
Added Bonus on your Mileage points
As a Chase Continental card owner you get to receive 10,000 bonus flyer miles once you reached $25,000 in yearly expenses on your credit card.
Free Checked Bag
The first bag can be checked for free for all Continental Airline flights bought with a Chase Continental card.
More Travel Rewards
Those who renew their Chase Continental card get priority boarding on their flights. Additionally, they also get lounge passes for two, and complimentary discounts on round trip tickets.
Travel Protection Coverage
Chase Continental card holders get travel protection like lost baggage coverage, roadside assistance, car rental damage coverage and flight cancellation coverage. 
Purchase Protection Program
Card holders are covered with their purchases using their Chase Continental card. Chase refunds transactions for fraudulent transactions, lost and stolen items. Chase Continental even extends the warranty of the manufacturer for items purchased with the card.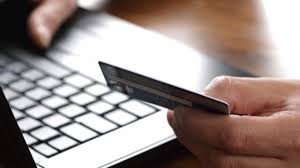 The Pros of Having a Chase Continental Card:
Priority Boarding
Card holders are given priority boarding which is very convenient as it will give them a better chance to use the rooms in their overhead bins for their bags. Those who don't have priority boarding may find themselves storing their bags in the back room which is not easily accessible.
Lounge Pass
This will come in handy if ever a flight gets cancelled or delayed. Card holders can stay in the comfortable lounge and avoid the crowded gate area of the airport.
Waived Yearly Fee
Chase Continental card waives the $95 annual fee for the first year so customers can try out this card without any worry. Customers can cancel the card in case it doesn't meet their expectations.
Acceptable Interest Rate
Unlike other card providers that give customers different interest rates based on their credit rating, Chase provides a single interest rate that is quite a bargain for a rewards credit card.
A Lot More Ways to Redeem OnePass Miles
The OnePass miles earned can also be redeemed for auto rentals, hotel accommodations and flights on any other airlines.
And now, the Cons of This Card:
Steep Foreign Transaction Fee
Chase Continental card charges 3% rate for transactions outside the country which is too high compared to other credit cards.
High Annual Fee
The annual fee of $95 is to be paid after the first year. This annual fee is too high compared to other card providers.
Limits on the Double Mileage
Earning double miles is only applicable for flights on Continental Airlines. Flights from other airline companies are not eligible for the bonus flyer miles.
Limits on the Bonus Miles
You only get to earn a one time bonus of 10,000 miles every year regardless of how much you have spent on the Chase Continental card.
High Interest Rates
This credit card charges an interest rate of 14.24 % on balance transfers and expenses. The penalty APR is 29.99%. These rates are too high as expected from a reward card. Thus, this card is only recommended for people who always pay the whole balance on time.
Understandably, getting a reward card like a Chase Continental Card has a lot of perks and benefits, as well as, some disadvantages as well. So think and weigh your options if this is the right card for you before applying for one.