With the economy is still having a hard time sustaining a meaningful rebound, people are looking for bargains on everything.  This includes looking for cheap new cars.  We have compiled a list of 8 of the least expensive cars for 2014, prices are the lowest indicated MSRP on the manufacturers' websites:
1. Nissan Versa 1.6 S:  $11,990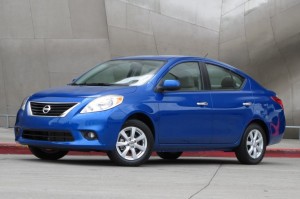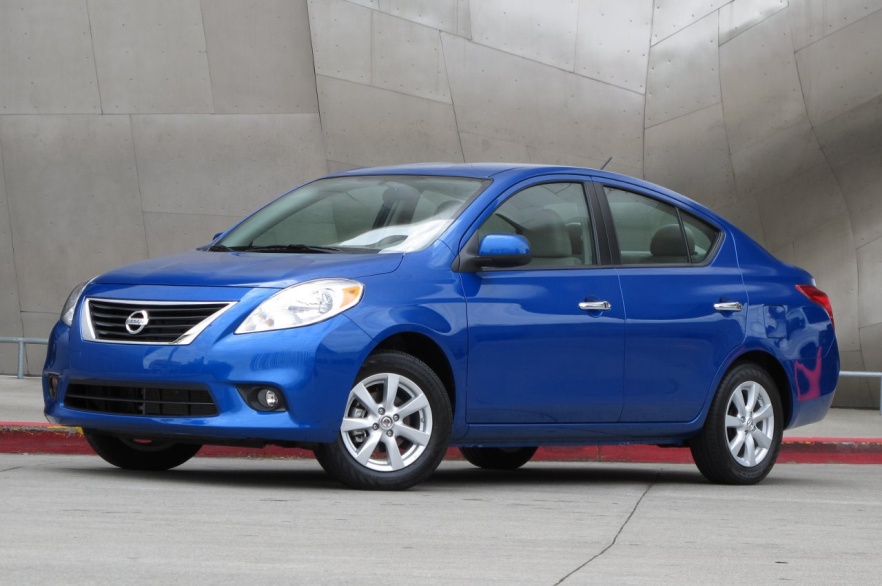 Surprisingly, this inexpensive car is not a sub-compact but a nice mid-size sedan.   No wonder it is one of Nissan's best sellers.  Although its interior design screams inexpensive, it comes with an air conditioning and a CD stereo, costing just about half of the price of a base model Toyota Camry.  Its 1.6 liter four-cylinder engine produces just 109 hp.  It is a solid family car that comes with a bigger passenger and cargo space than most inexpensive cars.  It offers fuel economy of up to 40 mpg highway and 31 mpg on city streets.
2. Chevrolet Spark LS: $12,170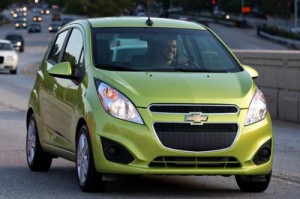 America is not known for minicars, but this one is popular in Korea.  Styling is modern with its sleek lines and available in exciting colors.  Though its engine is only a 1.25 liter four-cylinder, its small size makes it sufficient.  It has air conditioning, power windows, manual transmission and 10, that's right, 10 airbags.  It drives well on city streets, and is a dream to park.  At second least expensive this good looking mini with cool features is a good buy.
3. Mitsubishi Mirage: $12, 995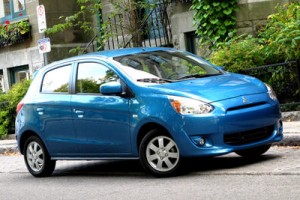 Mitsubishi pulled out all stops to make this inexpensive car soft on the budget but big on features.  Power windows, mirrors and locks, air conditioning and stereo are standard.  Its three-cylinder 74hp engine combined with its small size provide fuel economy estimated at 34mpg  on city driving and 42 mpg on the highways. Warranty is 5 years/ 60,000 miles and 10 years/100,000 miles from the power train.  The disadvantages include slow acceleration and a bumpy ride.
4. Smart For Two Pure: $13,270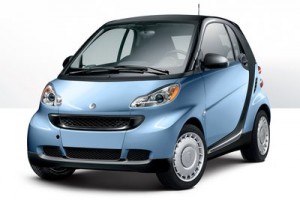 The smart is a fairly good entry-level car.  At least for those who don't see the need to have more than one passenger.  It is easy to park and fuel efficient, but it gets seriously shaken by the wake of bigger vehicles because it is so flimsy.  It has no air-conditioning, the windows are manual and not even a stereo.  There are three other cars on this list which are cheaper yet seat more people and more creature comforts than the Smart For Two Pure.  There are smarter choices out there.
5. Kia Rio: $13,900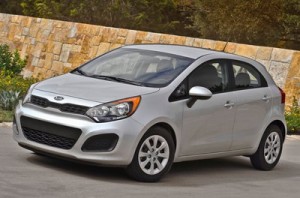 With cars like the Kia Rio, it is no wonder that the quality of Korean cars is highly regarded.  The Rio is a smart looking car with a solid 1.6 liter engine that gives fuel economy of 30 mpg city and 40 mpg on the highway.  Standard equipment includes an air conditioner and a CD stereo.  The Rio is not very fast, but is no slouch either.  To top it all off, it has very little cabin noise.  It's hard to believe that this car is inexpensive.
6. Nissan Versa Note S: $13,990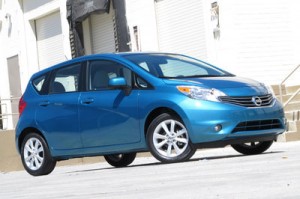 The only difference between the Nissan Versa and the Nissan Versa Note is that the latter being a hatchback.  Its 1.6 liter four-cylinder engine sips fuel at an estimated 31 mpg on city streets and 40 mpg on the highway.  The manual windows and door locks are a turn off.  Its cousin, the Nissan Versa, is a much better buy than this one.
7. Ford Fiesta S: $14,100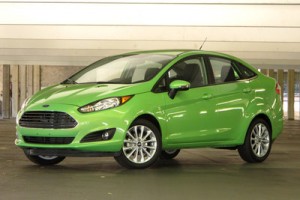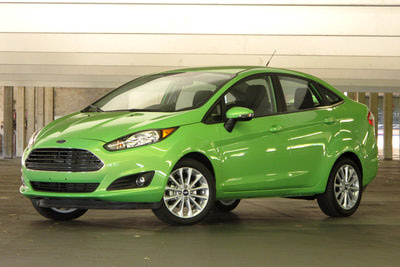 The Ford Fiesta is even more impressive with an improved dashboard and better-looking front end.  Air conditioning and AM/FM stereo are standard equipment.  A 1.6 liter four-cylinder engine produces 120hp and 112 lb-ft of torque while using gas at an estimated rate of 27 mpg city and 30 mpg highway. It is relatively fuel efficient and drives well, but a recent price increase caused it to be near the bottom of our list.
8. Chevrolet Sonic LS: $14,170
This car has a 1.8 liter engine, the biggest on this list, and its base model includes air conditioning, alloy wheels and 10 air bags.  It is much larger than other cars on this list and is more stable on the road.  However, there are better cars like the Ford Fiesta and better fuel economy like the Nissan Versa.
Now it's time for you to choose.