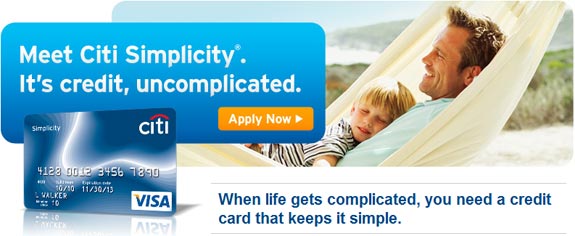 Like a sword hovering near the neck, most credit cards in the market offer little mercy on even the most minor of delays. That's exactly where Citibank's Citi Simplicity Card comes to the rescue! Here is a full  review for you.
Offering you simplicity
Simplicity is the name of the card and simplicity is exactly what it delivers! The interest rate on the card ranges from 12.99% to 21.99%, depending on your credit limit. Citibank launched this card to solve the simple debt issues like late payments, instead of offering rewards that wouldn't be much use for many.
Get rid of your merciless credit cards
Do you own credit cards that seem to charge too much and never compromise on the delay of your payments? Because of the delayed payments, it will affect and cause you a lowered credit rating. Well, it's time you disown your cards completely and transfer the unpaid payments to City Simplicity MasterCard. It offers a 0% introductory balance transfer APR. So apply for the new Simplicity card and get rid of all the balance of your old credit card without any fee. You are on the way to save quite a big sum on interest payments with the new card.
No interest on purchases
Yes, it's true! The Citi Simplicity card doesn't charge any interest on purchases, as well as, balance transfer for the first 18 months. There are no hidden costs that come with this offer. Thus, you save quite a big sum of money with this amazing new card.
No late fees
Many people opted for credit union cards to ensure that a few days of delayed payments don't add extra fees. Citibank's Simplicity credit card not only gives several mainstream advantages to its customers, but also ensures that unnecessary late fees aren't charged to loyal customers, like credit unions. Thus, this card can be considered to be a game changer in the world of credit cards.
No penalty interests
All those offers and rewards mean nothing when customers are charged double interest for being just a little late in paying. Citibank's Simplicity is meant to avoid all this. The card is launched as consumer friendly as it can get by charging no extra penalty rates on default payments.
Protection of customer's money
How would you feel if you came to know that the $500 phone you bought from the market is worth just $300 after a couple of months? It's obvious that you will feel bad. But with the use of Simplicity it's ensured that you will get a refund of the price differences within 2 months of purchase. Yes, it may sound too good to be true, but that's how Simplicity Card is set to change the market. Besides this, it also offers retail purchase protection on many of your purchases, where returned or damaged products get refunded in full.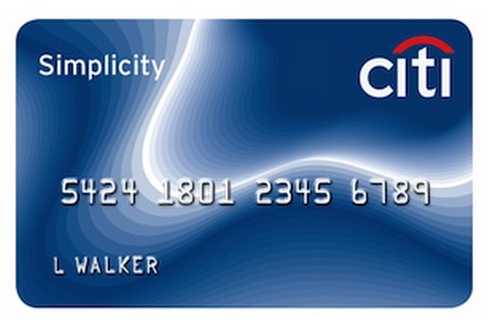 Some drawbacks
The biggest drawback of the card is the absence of any reward program. The card seems to have been marketed as a no-nonsense functional card through for customers who don't want to be tricked. Thus for customers who seek rewards and gifts, this card may not be for you. For card holders who don't  miss their monthly payments, this card won't prove to be too functional. And nobody can say for sure about the conditions that could change after the 18 month promo period expires.
Our Verdict
Considering the pros of the card, the drawbacks are not that significant. If you genuinely want to lower down your interest payments, or you want to benefit highly from the offers that this card provides, then you don't need to think twice: just apply for this card right away! With a lot of consumer friendly offers that solve the real problems related to credit, this no-nonsense card is well worth using.
So what do you think about our City Simplicity Card review? Feel free to share with us what you think in the comment section below.