There are numerous dorm room decorating ideas that can transform a relatively bare and simple dorm room into a fun and cozy abode. Don't let the limited space cramp your personal style. Draw some inspiration from these decorating ideas especially for your dorm room.
1. Choose Multi-functional Furniture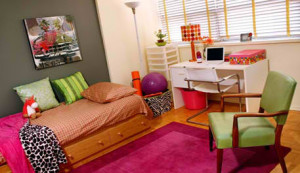 When you go shopping for dorm room furniture, choose the ones that have multiple functions. One perfect example is a cubed bookcase which can also function as a divider. It is a smart and easy way to create a private space. Another multi-functional piece is the daybed. By day it can work as a sofa where your visitors can sit, and at night it can turn into a comfy bed where you can sleep soundly.  Here, the daybed also has storage functionality which is one of the most practical dorm decorating ideas.
2. Coordinate with Your Roommate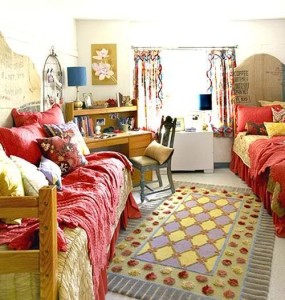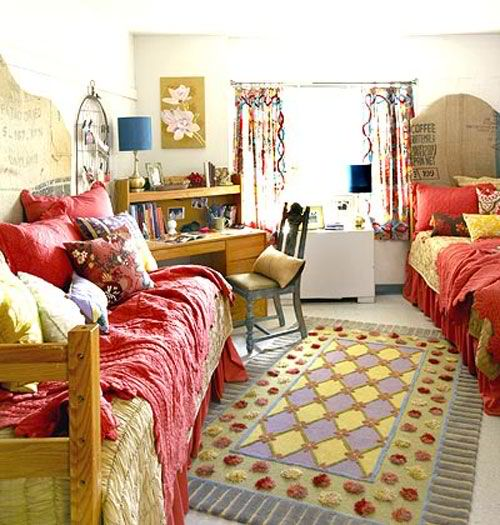 You would not want to live your whole college life in a room that looks like a circus. If you and your roommate use two different and clashing design themes, the result might look messy. Discuss your dorm room decorating ideas with your roommate. You will discover new and different techniques and, at the same time, create a room that looks more put together. Here, the two beds use the same color scheme that also matches the window curtains.
3. Create an Inspiration Board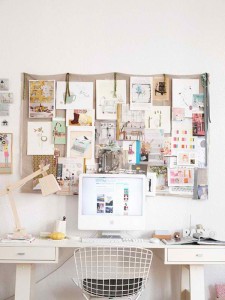 This list of dorm room decorating ideas will not be complete without this current decorating fad. It is a super fun do-it-yourself project. I am sure you are a pro at this. You probably made one when your parents finally gave you your own room when you were a tween. What is nice about inspiration boards is that you can show as much of your personality as you possibly can. It is basically a collection of everything you love. You may also use old movie tickets of your most favorite movie that you watched with your sisters or photographs of people you left at home. It can also be made up of things that will remind you of your goals and dreams. As its name implies, it will keep you inspired.
4. Bring Along Memories of Home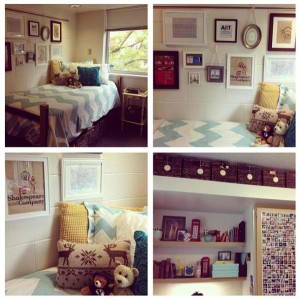 This is most probably your first time to leave home and your very own room. There are many dorm room decorating ideas where you can incorporate items from your old home to your new dorm room. To help you cope with homesickness, don't forget to bring along with you some pictures and mementos. Make sure to leave the expensive items home so it won't get lost or stolen.
5. Make your bed the focal point of your dorm room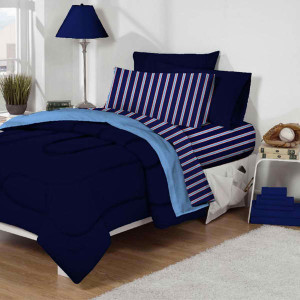 Here are dorm room decorating ideas that can transform it into a decorative element:
Purchase a foam mattress. Sleeping on uncomfortable, worn out mattress will not give you a good night of sleep. In order to stay focused in class you will need enough sleep. You do not need to spend a lot of money. There are good quality mattresses found at department stores.
Choosing the right bedding will make a huge difference. One important trick is to choose printed ones instead of white or light colored ones. Dark, printed sheets will camouflage stains. Remember that you will most probably do everything on your bed including eating your meals.
Invest in durable and comfortable pillows. Get around five to seven pillows so you are sure you will be very comfortable while you sit on your bed and watch tv, study, read a book, or just lying down and relaxing.
Buy a mattress pad. The mattress provided to you by the college may have already been used a lot of times by different people. For sanitary purposes, it is best to cover it with a clean mattress pad.
When decorating your dorm room, make convenience and functionality a priority. Make use of the above dorm room decorating ideas to make college living comfortable and enjoyable.