One online bank that's gaining a lot of attention is Everbank. In this article, we are doing an Everbank review that will serve as your guide. With a lot of people into online banking these days, it has become difficult to choose which online bank is best. Most, if not all, banks now offer the same type of services. The discrepancy often lies in the interest rate charged. Everbank is known to offer a really high yielding interest rate. But is their offer worth its weight in gold? What are the pros and cons of opening an Everbank online bank account?
Everbank Pros
They offer you standard bank accounts like savings and checking; but they don't stop there. They also have

offer Certificate

of Deposits and a special product called Yield Pledge Money Market Account.
This bank offers really high interest rates. They offer a 3% rate for the first six months if you open a money market account with them. After six months, this rate becomes 2%–which is still higher than what most banks offer (standard rates are at 0.85%).
Everbank is insured by the FDIC. This means you, as a depositor, can get your money back if ever the bank goes out of business (with limits of up to $250,000).
You can write and issue checks with your money market account. No other bank of financial institution allows this. With Everbank, you can issue up to 3 checks per month with your money market account.
They guarantee a top 5% listing of your account on Bankrate.com. This guarantee is as competitive as it gets.
They do not have monthly fees, service fees and ATM fees for any of their accounts as long as you do not fall below the maintaining balance. They even go as far as refunding you if ever another bank's ATM charged you with an ATM fee.
Everything is web based, so it's much easier to transact and do business with Everbank. Their customer service team is well trained as well.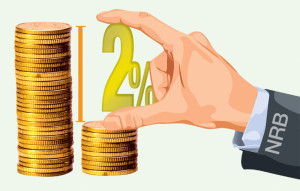 Everbank Cons
You need to deposit $1,500 at the start in order for you to open an account with the bank. This opening balance rate is very high considering that there are other banks that allow initial deposits of less than $500.
You need to maintain a $5,000 balance if you open a money market account. Again, $5,000 is a lot of money and can be off-putting for most people.
Bank charges for Everbank are pretty steep. They charge $4.95 to their depositors if their balance falls below the $1,500 requirement. And they even charge steeper rates for those whose balance falls below $5,000.
Conclusion
If you do a side by side comparison of the pros and cons, you will find that the pros outnumber the cons. Everbank is a good bank for your consideration. But take note that you need to have a lot of money to spare in order to make your deposit with them worthwhile (bear in mind the $1,500 initial deposit and $5,000 maintaining balance).
Their interest rates are truly higher than the competition and this feature will serve you well. But if you find the maintaining balance high, then you might be better off with another bank. The charges you will incur with Everbank will just eat away at your balance. Instead of making your money grow, the $4.95 or $8.95 charge will just diminish it.
We hope you found this Everbank review useful. Do you think that their Yield Pledge Money Market Account with a 3% interest rate is worth the initial deposit of 5,000 bucks? Or is this account suited only for the rich folks? Do you have an Everbank customer service experience you would like to share? Send us your comments and let your thoughts be heard.