FMR LLC (Fidelity Management and Research), or more commonly known as Fidelity Investments is a multinational financial services firm based in the United States that was founded in 1946. Since its inception, the company has been serving North American investors through Fidelity Ventures, its venture capital arm, and Fidelity International Limited (FIL) for investors outside the US. Fidelity Freedom Funds, one of the company's suite of financial products has been steadily gaining special attention from investors. Read on and find out the major facts that you should know about this product.

Fidelity Freedom Funds: What Is It?
Fidelity Freedom Funds are an investor's all-in-one approach to investment management. The fund offers a single-fund approach in investing your hard-earned salary or your workplace savings to support your retirement in the future. Fidelity Freedom Funds are age-based, meaning professional fund managers adjust the mix of stocks, bonds, and short-term investments to help you achieve your goals before your set retirement age.
In addition to that, assigned professional fund managers will continuously adjust the fund in order to improve its potential for the target income needed despite the challenges brought about by inflation and other unexpected or unplanned expenses.
Who is the target market?
Fidelity Freedom Funds are designed for professionals who are looking for a way to safeguard their hard-earned income by setting aside a portion for their retirement, and also for investors who know the approximate year that they want to retire. Through professional fund managers, their potential for long-term returns is greatly improved, while limiting investment risks.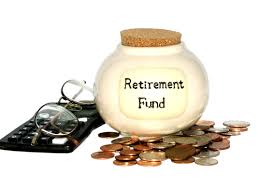 What is the objective behind Fidelity Freedom Funds?
The product aims to simplify the process of investing by using the single-fund approach. Through this, diversity of the portfolio is still ensured, since the combination will be determined by one's target retirement age. The decision-making process is simplified by adapting a lifetime investment strategy in one fund, and a very diversified portfolio that ensures a balance between risks and potential rewards over time.
What are the advantages of investing in Fidelity Freedom Funds?
Ease and Simplicity
The fund provides a long-term investment approach which aids in realizing your retirement income, as well as other financial goals. Moreover, the fund automatically provides you with an investment mix that is specifically targeted to your current age.
Structured and disciplined management of portfolio
An investment portfolio that offers investors with a mix of various types of assets can greatly reduce the impact of market volatility and offer a great potential for capital appreciation. Moreover, this product was created in order to take the guesswork out of saving for one's retirement.
Confidence Over Time
Your hard-earned money is secured, since a team of investment professionals will be handling the fund, ergo, close monitoring is ensured and your fund will be adjusted to become more and more conservative as you approach your target year.
How does the fund work?
Each Fidelity Freedom Fund includes a date, which helps investors in choosing the fund that is closest to their expected year of retirement. Funds are offered in five year increments, up to the year 2055. It is expected that the funds will reach its most conservative allocation around 10-17 years after the set target date. An approximate mix would be 24% equity funds, 46% bond funds, and 30% short-term funds.
Despite the fund being long-term, professional fund managers review every portfolio on a daily basis to be able to make adjustments as needed.
How does Fidelity allocate assets?
The allocation of funds starts from being very aggressive, and gradually becomes conservative when the target date is approaching.  When the target date is many years away, a greater portion of the holdings is in equities. When the target date is nearing, bonds and short-term investments are included in the mix.
This rationale greatly helps in increasing the chances that the allocation of assets is aligned with the investment needs that is determined by what investors save for.
What is the Rationale of Fidelity Investments?
The different practices of Fidelity Investments' professional fund managers are conceptualized to realize the investment returns for each client, while helping them reach their retirement goals. All decisions made by the managers are supported by analytical frameworks and sound judgement.
By investing your work savings in Fidelity Freedom Funds that is designed to maximize the performance of your investment, planning for your retirement would be a breeze. Start making your long-term retirement plans now, and reap the benefits of a bright future.