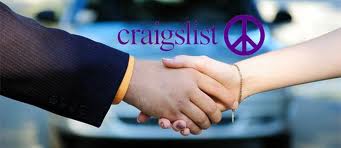 Do you want to know how to sell a car on Craigslist?
Selling something nowadays has never been easier. With the Internet as your platform, selling becomes convenient, fast, and affordable. Take for example, if you want to sell your car. Whether you need fast cash or just having an upgrade, selling your car on craigslist can be your best option in making the sale known to people. Craigslist is a free online classified that allows you to post advertisements based on your location.
In order to have a hassle free transaction, we have created the following steps on how to sell a car on craigslist.
Visit www.craigslist.org.
Choose your location. Craigslist allows people to choose their city and location. This is to have more specific target viewers of your ad.
Click "post to classifieds" link. You will be directed to a page wherein you will choose "for sale" category. Click "continue."
On the next page, select "cars & trucks-by owner."
Build your post. You need to enter the title of your post, the price of the car, the location for pick up, and an email where they can contact you. Add full details of the car you're selling. This will minimize questions and queries from interested buyers when they call you and negotiate.
Add images of the car for sale by clicking "Add/Edit images" button. In order to upload from your computer, you have to click "Choose File" button.
Review your ad. Before you publish your ad, you can preview how will it look like in the eyes of potential buyers. You can continue editing your ad and click "Continue" button when you are done.
Read the terms and conditions and submit yourself to Craigslist's policies by clicking "I accept". You need to enter a confirmation code before you can click "Continue" button to post your ad.
Check the email from Craigslist on the email you provided and click the link.
To finalize your ad and complete the process, click "Publish" button on the top of the page.
These are the steps for Craigslist online. But how about preparing your car for the sale? What are the steps and tips? Be guided below: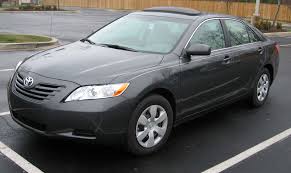 Determine the value of your car. Overpriced car has its own disadvantage. You may be thinking you are getting more for your

car but

the case is, you will wait longer to seal a deal. For a trusted resource in determining the value of a used car, you can visit Kelly Blue Book.
Get your documents ready. Make sure you have the proper documentation and license for the car. You will need the Certificate of Title, a Bill of Sale, and the Motor Vehicle Notification form.
Clean the car for viewing. If you haven't done it in months, make sure you go for vacuum and car wash. Your car should look good and smell good. Clean the car and take away any personal belongings. Even the photo on Craigslist should look good. Take pictures of every view of the car so viewers can know what they can expect with your car.
Post your Craigslist ad on Saturday morning as many car shoppers get online on weekends.
Talk to potential buyers over the phone and schedule viewings. Most Craigslist testimonials said they had their calls and seal their deals within a day. So expect more calls and unusual activity on your garage on the weekend you are selling your car.
Best price offer. Always expect that people will negotiate even if you put a fixed price on Craigslist. If you're lucky, you can also negotiate for a higher price. Best price are not necessarily lower. In fact, you can bid for a higher price too! If many people are interested, wait until you find the best price but not to the point that you are turning down potential buyers and lose their trust. Tell them that you will make a decision within the day and will let them know.
Remove your plates. Get a screw driver and remove your plates and registration sticker, unless you want a stranger driving under your registration. If you have time for it, deliver the car before removing your plates. This will be convenient for the buyer, as he will not worry how he will get it in his house without plates on it.
Seal the deal. Fill out the back of the title and exchange it for money. For your protection, accept only cash or a certified bank check because there is no guarantee in a personal check.
Cancel the insurance policy on the old car. Do this in the next 30 minutes and you will receive a refund as a bonus for the sale!
Walk home and be happy—you sold your car successfully!
With this easy steps on how to sell a car on Craigslist, you can visit the website now. Who knows, you might sell your car within the day!