Plastic rules.  In our modern world, you would be surprised that you have a very poor credit rating if you don't have credit cards.  And the choices seem endless.  Different cards offer different terms, conditions, and perks that can make an average guy's head spin.  It is very hard to determine what card offers the best terms, but there are a few things you can consider.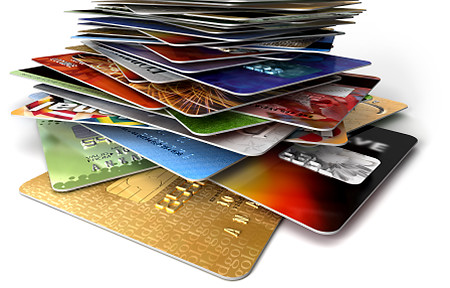 Here is an important tip: You have to choose a credit card that offers low interest rates.
Credit cards offering low interest rates usually come with tradeoffs that affect the fees associated with credit overruns, late payments and such.  The credit rating requirement for low-interest credit cards are also higher than average – most require good to excellent ratings.  And to make up for the low interest rate, such credit cards offer less rewards in the form of cash-backs and discounts.  To make things more interesting, some cards offer low rates only as an introductory offer (for only a limited time).
Lowest interest credit cards are perfect for everyday purchases.  Used responsibly, they make a great way to keep credit card bills within budget. Most will be basic credit cards where you don't have to pay for features you are not likely to use.
Here are five credit cards offering the lowest (0% APR) interest rates at least for an introductory period, you can choose from.
1. Capital One® VentureOne® Rewards Credit Card
This card charges 0% interest on purchases and balance transfers for the first year only, thereafter regular APR is 11.9% – 19.9%.  You need to have Good to Excellent credit rating to avail of this card.  There is no annual fee, and it hosts benefits such as:
a)      Unlimited 1,25 miles on every purchase
b)      A one-time bonus of 20,000 miles if you spend $2000 on purchases within the first three months.  This equates to about $200 in travel
c)       Miles do not expire and there is no limit to the number of miles you can earn and accumulate.
2. Barclaycard Arrival™ World MasterCard®
There is no annual fees for the first year and this card offers 0% APR for the first 12 months after your account is opened.  After the promo period, variable APR, currently 14.99% or 18.99%, based upon credit worthiness will apply, as well as, annual fees of $89.  Only people with excellent credit rating will qualify.  List of benefits includes:
a)      A one-time bonus of 40,000 mile contingent upon spending $3000 within three months of account opening, equivalent to $400 for travel.
b)      2X miles on all purchases
c)       10% miles back whenever you redeem for travel statement credits.
d)      There are no mileage limits or foreign transaction fees.
3.
BankAmericard

Travel Rewards® Credit Card

This card requires an excellent credit rating but charges no annual fees.  It charges 0% APR for the first year after account opening and 14.99% – 22.99% variable interest on purchases & balance transfers thereafter.  List of benefits is as follows:

a)       Every $1 of purchase earns 1.5 points

b)      A one-time bonus of 10,000 points if you spend at least $500 in the first 90 days.

c)       No limit on points accumulation and they don't expire.

d)      No foreign transaction fees are charged.
4. Discover it®
This card does not charge any annual fee, over limit fee or foreign transaction fees.  You're allowed to pay as late at midnight ET on the due date without a late fee.  Late fees are not penalized with APR increases.  0% intro APR for purchases and balances are good for the first 14 months, after which variable interest at 10.99% – 22.99% is charged. In addition, the following benefits are offered:
a)       5% cash back for the first quarter of 2014, and 1% cash back on other purchases
b)      FICO® Credit Score is indicated on your monthly statement
c)       Customer service is human and US based
d)      Comes with a $0 Fraud Liability Guarantee
5. BankAmericard® Visa® Card
This is a card that does not charge any annual fees. Its introductory APR is 0% for the first 15 months for purchases, and any balance transfers made in the first 60 days only.  After that, your APR will be 10.99% to 20.99% based on credit rating at the time of application.  This card is simple and easy to use – perfect for everyday use.
Compare the features of each credit card and find one that provides the most benefits related to your spending habit.  You now have a list of the lowest interest credit cards.  There's no doubt you can find the right one for you.