Corn is one of the most versatile ingredients there is. There are so many recipes that make use of this nutritious and delicious vegetable. These days many people prefer to use canned corn instead of fresh corn because it saves time, it requires less effort and it means less mess in the kitchen. But of course not all recipes work well with canned corn. Here are some must-try, great tasting canned corn recipes.
Shepherds Pie
One American favorite recipe where you can use canned corn is the shepherds pie. It is easy, quick to prepare and a sure hit at any family feast.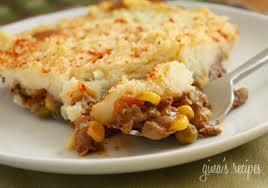 Ingredients:
1 lbs ground beef
1 onion
1 garlic
1 tbsp olive oil
1 can corn
2 cups mashed potatoes
Salt & Pepper
Procedure:
Saute garlic and onion in Olive oil
Add the beef and cook until brown
Season with salt and pepper
Put in a 9X13 pan
Drain and pour the corn over the beef
Cover the whole thing with mashed potatoes
Bake at 325 degrees for about 30 minutes
Tuna Mornay
Here is a healthy and sumptuous tuna meal using canned corn. This is best served with steamed rice or a nice crusty bread.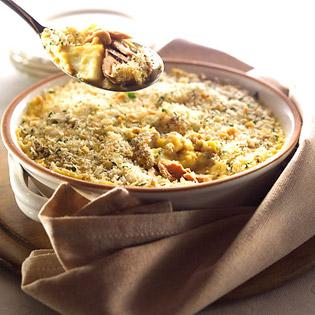 Ingredients:
1 can of corn (drained)
1 tbsp butter
1 can cream
4 tsp cornflour
1 large can tuna in brine (drained)
1 onion diced
1 1/2 teaspoon curry powder
1 cup grated cheddar cheese
Procedure:
Saute onion in butter until brown. Season this with curry powder
Add tuna and corn. Cook for 3 minutes.
In a separate bowl make a runny paste with equal amounts of cornflour and cream
Pour the remaining cream into the thickened mixture
Add this to the saucepan
Continue stirring as you pour
Add the cheese and melt it through
Serve with steamed rice
 Corn Pudding
Another American favorite snack or side dish is the corn pudding. It is so easy to make. You just mix everything in and bake them in any shape you want. The kids will surely love them.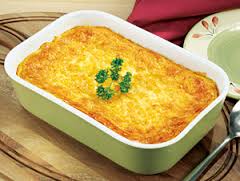 Ingredients:
1 can whole kernel corn
1 can creamed corn
2 eggs
1 stick butter, melted
1 cup sour cream
1 box of corn muffin mix
Salt and pepper
Procedure:
Melt butter in a mixing bowl
Mix all ingredients together except for the corn muffin mix which comes in last
Pour mixture into your favorite baking pan
Leave uncovered, bake for 35 minutes at 350 degrees
Corn Chowder Soup
Here is a hearty soup that really hits the spot. Serve this to your loved ones on a cold day to warm their tummy and get closer to their heart.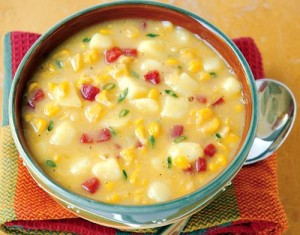 Ingredients:
2  cans creamed corn
1 can corn niblets
1/4 cup margarine
2 onions, chopped
3 potatoes (peeled and dice)
Water
2 cans evaporated milk
Salt
Pepper
3 cloves garlic (chopped)
Procedure:
Sauté garlic and onions in butter
Drop the potatoes
Pour in three cups water. Bring to a boil and cook the potatoes well
Add the corn and the milk
Flavor with salt and pepper
Bring to a boil.
Corn Fritters
Everyone will surely like this dish. It's like serving healthier burger patties with a crunch.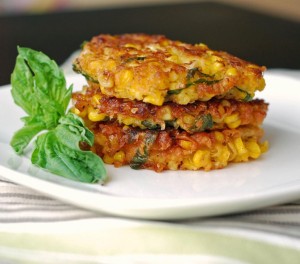 Ingredients:
1 can corn
1 egg, beaten
1/4 cup milk
1/2

cup

flour
A pinch of salt
1 cup canola oil
Procedure:
Sift flour and salt into bowl
Add egg, milk and drained corn. Mix well.
Heat canola oil in a frying pan.
Pour in a tablespoon of the mixture at a time and fry it in the pan
Turn the patty over after one minute
Drain out oil and serve
Canned corn can be very handy in the kitchen especially during seasons when fresh corn is not easy to find. They are available in the stores anytime of the year. Try out these great tasting recipes using canned corn. Who knows? You just might find it tasty like never before.