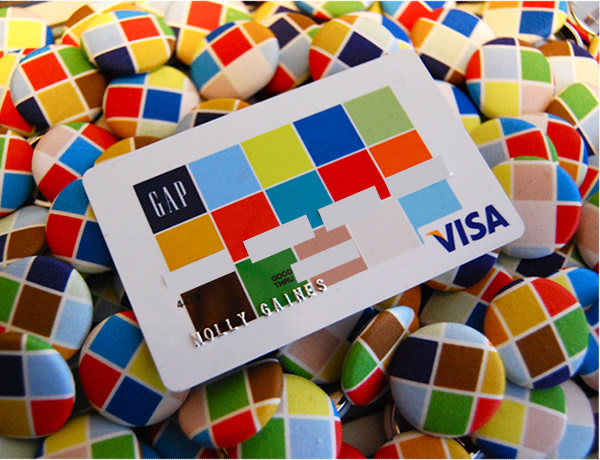 GAP is one of the largest US retailers today and has been a household brand since its inception in 1969. If you shop frequently at GAP and its sister brands, you have most likely heard about the GAP Visa card. Like the GAP card, it targets frequent shoppers and promotes loyalty to the brand due to the irresistible perks that it offers. Before signing up for this credit card however, here are 10 important things that you must know.
1.) Card Acceptance
Like the GAP card, the GAP Visa card may be used in all GAP-managed outlets, including its sister brands like Banana Republic, Old Navy, Paperlime, and Athleta. The GAP Visa Card is designed like the GAP card, but the GAP Visa card has a wider reach and has more uses. This is because it can be used to settle transactions with any other merchant — as long as Visa is accepted.
2.) Transactional Function
What sets the GAP visa card apart from the GAP card is its functionality. Since the GAP Visa Card is a credit card issued by GE Money Bank (GEMB), card holders also have the privilege to do transactions like cash advances and balance transfer from their other credit cards to their GAP Visa Card.
3.) Online Facility
Online access is given to all GAP Visa Card card holders. After activating their cards, they may utilize the facility to access pertinent card information 24/7 by simply logging in. This portal allows card holders to check transactions and outstanding balance, check rewards points, make payments, and download their statements of account.
4.) Rewards System
A variety of rewards are given to active GAP Visa Card cardholders. For in-store purchases in GAP and its affiliates, the cardholder earns 5 points for every dollar spent. Moreover, a $10 reward is given to card holders for every 1,000 points earned. For purchases made outside GAP stores, a card holder is given 1 point for every dollar spent.
 5.) Exclusive Privileges
Aside from the standard rewards points, exclusive privileges are given to GAP Visa card holders when they use the card to purchase in GAP stores, which are as follows:
10% discount for online or in-store purchases at GAP, Piperlime, and Old Navy every Tuesday
Surprise birthday discount
Additional 500 rewards points for card holders who will subscribe to paperless statements of account
Additional 2,000 rewards points for card holders who will subscribe to special product updates via email and voice messaging
Advanced notice for new trends and sale events
6.) GAP Silver
A standard GAP Visa Credit card holder with at least $800 spend in a year is automatically upgraded to a GAP Silver card. The elite card holder benefits and privileges are as follows:
Free shipping for purchases within US
Free alteration of Banana Republic purchases
Additional access to special GAP sale events
However like any other elite programs, GAP Silver card holders must maintain a spending of $800 every year, in order to keep their GAP Silver membership.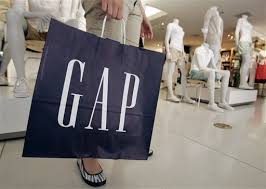 7.) Redemption of Earned Points
GAP Visa Credit card holders may only use or redeem their earned points in GAP outlets, or in any of their affiliates. However, a limit of (2) $10 gift card redemptions is being implemented for each card holder.
8.) Annual Membership Fee
One of the advantages of having a GAP Visa card, is that you do not have to pay a membership fee. The GE money bank does not collect any form of annual membership fee to all GAP Visa Card Holders.
9.) Payment Channels
Unfortunately, an autopay or autocharge facility is not available for the GAP Visa credit card. However, various payment channels are available for customers, and payment may be made via phone, mail, or online.
10.) Other Fees and Charges
GAP Visa Cardholders are highly encouraged to pay in full, since the card has a 23.99% interest rate. Late charges can also go as high as $35, so one must be very religious in paying their credit card balance to avoid the said charges on or before the due date.
Like other co-branded credit cards existing in the market, you should opt to go for the GAP Visa Credit Card if you are a frequent shopper. This way, you can earn while you spend, and enjoy special privileges as well. For all GAP-lovers out there, do not hesitate, and go for the GAP Visa Credit Card.