Whatever your reasons for selling your car, you sure would want the process to go smooth and quick. But such a piece of investment needs not just basic marketing skills but also a lot thinking. Here are top 10 tips on how to sell a car quick.
10. Know when and where to sell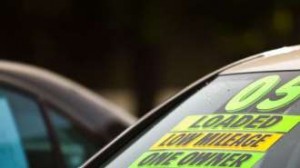 Different cars rely on different markets and seasons to sell fast. For example, sedans may not be as appealing to those who want a cool ride but they constantly draw a high demand for all seasons because they are inexpensive options that meet basic transportation needs of families. Trucks and vans, the kinds that are used for work and business, choose no season. They are necessities that will sell fast no matter what time of the year it is. However, you might want to find a market that will sell them at competitive prices because most of the time, their value is underestimated. Sports cars and convertibles are highly attractive but they choose a market season. During summer, those kinds of cars can sell like hotcakes but during winter and fall, sales may move too slowly. Vintage cars and collector cars are most difficult to sell. They are not as in demand and can be pretty challenging to price. But if you find the right market for it, say a car collector or a car enthusiast, you could get a very nice value for your unit. Understanding the right market for your car makes it easier for you to foresee how long the process will take and if ever, what steps you can take to make it go on the fast lane.
9. Keep watch on the classified ads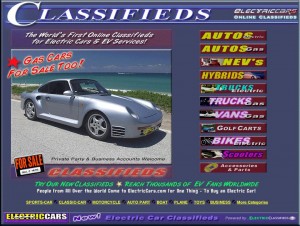 At the "Car Finder" section, you will get an idea of how should you market and price your car for sale. Check out how other sellers put value into theirs. You will get valuable and useful ideas through this. Keeping watch on the classified may also help you foresee how competitive the market is for your car type. Knowing what kind of rivals you are up against in the market makes you aware how to combat them effectively.
8. Check out online sites that will give your car its fair value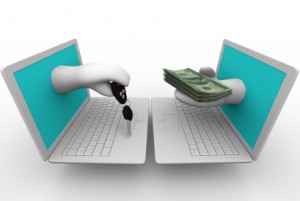 There are various Internet sites out there that will help you price your car right. You just have to enter specifications like car make and model, mileage, your geographic location, and your proposed selling price. After clicking a few buttons, you will be given the fair market value of your car.
7. Always keep an allowance for your asking price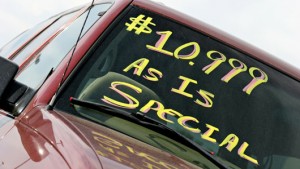 It is almost human nature to haggle, haggle, haggle. When you are asked about you selling price, always keep an allowance between it and your ceiling. You need some wiggle room in preparation for the negotiation part. Buyers of used cars would always want to feel good by chopping off a chunk of your selling price and this is more of between $500 to $1000 increments. If you are selling your car for $10,000, advertise its price as anything between $11,000 to $12,000 to prepare for the timer to bargain.
6. Psychology is involved in selling prices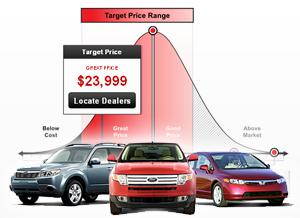 If you look closely, this pricing scheme of ending at "995" or "999" is everywhere. You can use the psychology behind it when you are selling your car. Instead of asking for $11,000, post the price as $10,995 or $10,999. The $1-$5 difference is nothing compared to the amount of attention you can steal from prospective buyers along the way.
5. Advertise your car for sale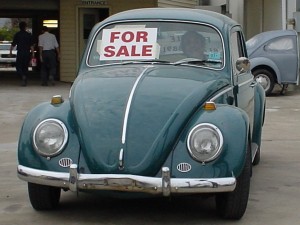 Indeed, there is a market for selling used cars. To penetrate into that market, you need to enter your car. You can use social media, Internet classifieds, and forum boards. But it will not hurt if you use the traditional and cost-effective means of advertising – through word of mouth and by posting a "For Sale" signage in your car.
4. Do not push it hard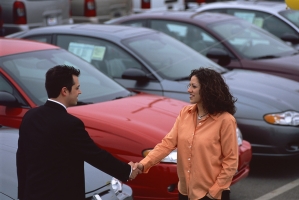 Your prospective buyers, especially witty ones, will always try to apply a trick that will make you sell your car for less. If you seem to be in a hurry, it will give them an impression that either your car is in bad form or that you can take any price that they would ask for. If one buyer seems pushy or shady, patiently wait for another buyer. Always be ready with documentations that will prove the condition and specs of your car so you will not have to talk a lot during the negotiation process, the papers will speak for themselves.
3. Be prepared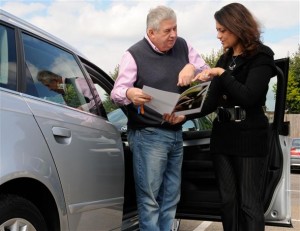 It is a no-no to sell anything you know nothing about. This could make you say goodbye to making a good deal. Be prepared to negotiate, be prepared to be thrown in some tricky questions. That way, you can well know how you will handle every kind of complication that might arise during the sale.
2. Make your car worth a second glance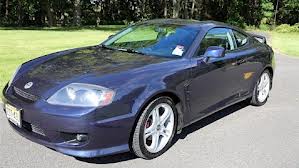 As with selling a house, you need to improve your car's "curb appeal" to sell it fast. People will decide whether to buy or not the first five seconds they lend their eyes on the product. If they see nothing interesting or if they recognize something that is a turn off, they will walk away even before you open your mouth to speak. A little washing and polishing could make a big difference.
1. Make sure it is affordable and in good condition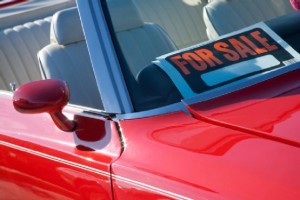 Whoever is buying your car would go back to the basic consideration: price and form. It does not really matter what you are selling. For as long as it is reasonably priced and is in proper working order, you will not have problems selling it through friends of friends or even through other networks. So the best tip is definitely to keep your price within an affordable range and to make sure that your automobile is well maintained. You can give it a thorough service to prepare for the sale. Who knows what difference a change oil could do.