After years of slowdown, the job market has been showing some signs of recovery in the past couple of years. CareerBuilder and Economic Modeling Specialists International (EMSI) recently released a report on the highest paying jobs and the most in-demand jobs for 2014. Here are the top 10 most attractive jobs, according to the report.
1. Software Developers (Applications and Systems Software)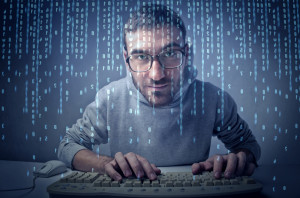 Jobs in the software development sector have been increasing as the popularity of Smartphones and tablet PCs have been growing throughout the world. The demand for new apps and the systems to handle the increasing demands of customers have ensured that the numbers of jobs for software developers are only on the increase.
It is no secret that there simply isn't enough manpower right now in the job market to fulfill the needs of employers. Hence, employers have been paying top dollars for software development. In 2013 alone, over a million software developers were employed and the average hourly wages happen to be nearly around the $50 mark.
2. Market Research Analysts and Marketing Specialists
With the competition increasing, the demands for market research analysts and marketing specialists have been continuously rising. Both internet based marketing and physical marketing consultants are constantly hiring new people to ensure that they don't lose out to the competition. Nearly half a million people were employed in 2013, while the median hourly earnings is around $30 per hour.
3. Training and Development Specialists
Growth has also been recorded in the development sector with the employment opportunities for trainers and development specialists on the rise. Over 230,000 people are working as training and development specialists with an average hourly pay of around $28.
4. Financial Analysts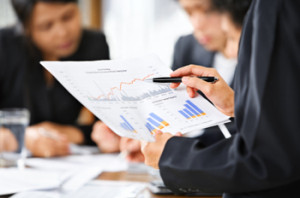 Even during the financial slowdown, the demands for financial analysts never declined. More than a quarter million people were working as financial analysts in 2013 with a median hourly wage of nearly $38.
5. Physical Therapists
Unsurprisingly, the health sector is not affected by the economic recession. In fact, high demand for the services of Physical Therapists was noted. Thus, it was recorded in 2013 alone that 200,000 people pursued a physical therapist career. The median pay for a PT specialist is $38.
6. Web Developers
With the internet connectivity growing around the world, the services of web developers are in high demand. The sector is only set to grow more as the 'internet of things' will start to become more widespread. Certainly a sector to look out for if a long run career is in your mind. Their median hourly earnings is $28.
7.

Logisticians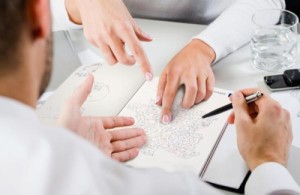 As demands for efficient logistics are increasing globally, so are the demands for logisticians to handle the ever growing logistical needs of the world. Nearly 130,000 jobs are currently held by logisticians with a median hourly pay of $35.
8. Database Administrators
Data and information handling is getting to be more challenging as the amount of data continues to  increase. To cope up with the needs of the market, new openings for database administrators have been emerging. In 2013, there were 120,000 data administrator jobs filled in with the median earnings of $37.
9. Meeting, Convention and Event Planners
More meetings, conventions and events around the world mean more opportunities for planners. This sector is certainly set to keep on growing and jobs also are set to keep on rising at an optimistic rate. In 2013, around 88,000 new jobs were taken by planners with a median pay of $23.
10. Interpreters and Translators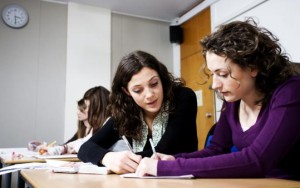 To ensure that the communications aren't distorted or blocked because of language barriers, more job openings for interpreters and translators have been emerging. Manpower, proficient in Chinese and Spanish are now increasingly being hired, but so are people with efficient command over many native languages. Around 70,000 new jobs were taken by interpreters and translators in 2013 with a median hourly pay of $23.
With this list of high paying and in-demand jobs, you can be guided accordingly as to what career path to take on to become successful.