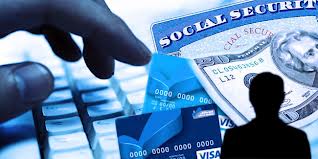 Giving out your credit card or other financial information can put you at risk of identity theft.
Based on the information shared by the Federal Trade Commission, the number of identity theft incidents in the recent years has reached over 9.9 million, making it one of the fastest growing crimes in the United States. Because of this, various companies have sprouted up over the years promising identity theft protection for a price. LifeLock, Inc is one among the many well-known companies in the market today.
But is LifeLock service good enough?
You can find tons of LifeLock reviews scattered all over the Internet to guide you. Our  top 10 list narrows down the pros and cons of LifeLock's services. This way, you don't have to sift through the different LifeLock customer reviews from 2012 to find out if this service fits your needs or not.
Let's start with the pros:
1. There's a LifeLock program tailored for you.
LifeLock has different ID protection plans that you can choose based on your needs and budget. You can choose between the Basic LifeLock plan or the LifeLock Ultimate which is the most comprehensive protection service you can find. But it also costs more. You can also protect your child's identity with the LifeLock Junior program.
2. $1 Million Service Guarantee ensures recovery should your identity be compromised.
LifeLock offers their clients a guarantee like this showing how confident they are to stand behind their service a 100%.
3. A direct line to fraud resolution teams nips fraudulent activity in the bud.
The company boasts of its partnerships with the FBI Law Enforcement Executive Development Association (FBI-LEEDA), National Organization for Victim Assistance (NOVA), and others. This means that once a suspected fraudulent activity is detected, these people will immediately prevent and act on it.
4. You will be alerted immediately once your account or service has been compromised.
LifeLock will immediately alert you if a new account is opened under your name, a check is signed or an address change is requested. You will be alerted immediately  the very moment the incident happens. It even includes details on where it is being done.
5. Stolen or lost wallet protection helps you go through the necessary steps to protect your identity.
In case you lost your wallet, LifeLock promises to help you go through the process of cancelling or replacing important IDs. They will help you fill out the required cancellation or replacement forms for your credit cards, licenses, and IDs.
Despite the positive aspects of the services LifeLock offers, there are also some cons that will give you a more balanced view and help you decide better.
Cons:
1. Credit monitoring service is something you can do yourself.
LifeLock boasts of a credit monitoring service that alerts you when someone uses your credit card information. However, you can do this yourself by contacting credit-reporting agencies like Experia, Equifax and Transunion.
2. The service is expensive.
A price point of $110 a year for a service that you can probably do yourself can be a deal breaker in these tough times. It may even be a service that you don't need as long as you are really careful.
3. Fraud alerts may slow down credit approvals and usage.
Constant fraud alerts on your account means an extra precaution from banks when trying to approve new transactions or credit. Banks may take an extra step to confirm your credibility due to the constant hits on your account.
4. Insurance records or vehicle information receives no protection.
Your insurance records or your car's license plate information does not fall under LifeLock's identity protection services. You will have to look for another service provider if you want security for this important information.
5. No family plans offered means you need to pay for everyone in your family individually.
While LifeLock offers LifeLock Junior for your kids aged 15 and under, there is no umbrella family plan that would make it more affordable for you to enroll all members in your family.
With this LifeLock review, you can be guided accordingly whether or not Lifelock, Inc is the best company that will protect you from identity theft.
Image courtesy of taxez3usa