Many women nowadays, prefer to work at home. This way, they can earn while they watch over their family. If you are a career woman and want to shift profession, why not try some of these online business ideas?
Different online business ideas for women you may want to try:
1. Virtual Assistant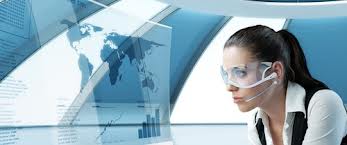 Being a virtual assistant is one of the most popular online business ideas. It is not limited to doing administrative tasks. A virtual assistant is a contractor who serves as a remote staff for a client in another part of the globe. You need to possess administrative, project management, customer service, information technology, photo/video editing and writing skills.
2. Online Bakeshop
Many stay at home moms invest in their cooking skills. Since online business ideas are heavily reliable on social media sites, you can post pictures of your specialty/products. Online bakeshops are usually on a per order basis. Your customers can place their orders on your social media networking site. Post details on how to order and pay so that subscribers of your products would know what to do.
3. Accessory Shop
Another popular online business idea for women is to have your own online accessory shop. Many women love to create unique pieces like bracelets, earrings and necklace. You can easily gain popularity in the internet when people see that you are selling one-of-a-kind designs. You have the right to demand a higher price since the accessories you sell online are unique and created with a personal touch. This is definitely a good online business all year round because most women love to accentuate their outfit with matching accessories.
4. Real Estate Business
Customers nowadays can be easily attracted by the pictures you post on the web. If you are into real estate business, you can post the properties you are selling either through your website of social media sites. Post attractive pictures not only the property per se but the entire neighborhood to entice more buyers. The more they see nice photos, the more they will be interested in buying the actual real estate property.
5. Copywriting Services

Another good online business idea to consider is offering copywriting services. This is a highly technical skill, so you can charge clients a higher rate. One good thing about this online business is that you can choose your niche topics. There are many copy writing services but not all of them can feed the demand. You have a very good chance of becoming successful by working as  a copywriter.
6. Ghostwriting Services
Many blog owners need someone who can write for them on a daily basis. These are clients who need to post articles on their website. If you do not have the time, then you can hire someone to ghostwrite for you. To be a ghost writer, you have to write dynamically and without grammatical error. If you love writing, this is a good online business idea to consider.
7. Graphic Design
As a graphic designer, you can charge a higher rate because most clients are willing to pay for your software and technical skill. There are definitely a thousand fashion designers and website owners who are looking for the right graphic designer who can add color to their products.
8. Clothing Store
Online clothing shop is considered one of the famous online business ideas for women. This is because most people would prefer shopping online – well within the comfort of their homes instead of going to the mall.
9. Market Researcher
If you have a market research project, respondents are more attracted if they will fill up surveys online rather than give them paper and pencil survey forms. It could be a challenge for a market researcher to collect emails but, it is definitely a rewarding online career because you are paid for your intellectual expertise.
10. Presentation Creator
There are many professionals seeking virtual assistants who possess presentation skills.  This requires a wide knowledge of using a PowerPoint presentation. As a presentation creator, you also need artistic skills to properly design lectures and presentations in a professional manner or depending on the audience.
Is there any online business ideas for women that did not make it to this list? Let us know.