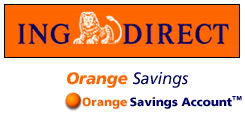 Orange is a vibrant color and you can bring vibrancy to your finances when you open an Orange savings account with ING Direct. The name of the account stems from the official color of the bank. ING Direct a top global bank that offers its services worldwide. But you might be wondering why you're not seeing a lot of ING bank in your area. That's because they mostly operate online. ING Direct is one of those banking institutions that are foregoing the traditional 'brick-and-mortar' structure.
If you previously banked online, or considering to start one, the Orange savings account is a great vehicle for you to grow your money. Let's find out what the advantages are when you open an Orange account with ING Direct:
6 Reasons why you should open an Orange Account
You get high interest rates. With an Orange account, the Annual Percentage Yield is a high 4.35%. This yield is 2% higher than what most banks offer. Do take note that interest rates change, so it's best to check

ING's website

to find out current rates.
The Orange account has no maintenance fees. Unlike most banks which require a maintaining balance, you can actually keep your Orange account with just a few dollars left in it.
You don't get service charges. ING doesn't charge you when you make transactions that involve other banks.
You earn a bonus every time you refer a friend.  ING Direct encourages its depositors to spread the word and they reward you handsomely every time you do. If you managed to convince your friend to open an account with them (with a minimum initial deposit of $250) you get a $25 reward.
You also earn a referral fee for every referral who opens an account with them. Aside from the $25 bonus, you also earn a $10 referral fee. That's a $35 reward for your patronage and promotion of ING Direct.
ING Direct transfer money fast. It takes most banks 5 days to successfully transfer money, but with your Orange account, it only takes 2-3 days. It's a very rare occasion for you to wait 3 days with ING.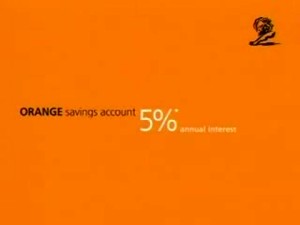 Opening an Account is Easy
There are several ways for you to open an Orange Account. The simplest method is to fill out their online application form. Or you can print the form, fill it out and mail it to the bank. Whichever method you choose, you're sure to receive feedback from them in 2 days.
For you to successfully open an Orange account, you need to link it with an existing checking or savings account. So together with your personal information, you will be sending to ING Direct your account number from an existing bank account. That account is where ING Direct will draw funds to serve as your initial deposit. It takes another 2 days for them to process your application. During this period, ING Direct will be verifying the information you sent. After 2 days, your account should be ready.
Customer Service and Security
ING Direct makes sure all depositors are well taken care of. They have a 24/7 customer service team to handle all customer concerns. Even during holidays and weekends, expect to be able to call ING Direct for banking matters. And since they are an online bank, ING Direct takes extra security precaution to ensure all your transactions are safe. They even freeze your Orange account whenever they detect any changes done to it. This may seem inconvenient, but it's for the benefit of their depositors.
The Orange savings account offered by ING Direct should be your top consideration when thinking about where to deposit your hard earned cash. You get high interest rates, rewards and bonuses, and the security to make sure that your money is in good hands. Unlike traditional banks, ING Direct saves a lot on overhead cost because they operate mainly online. And this is the reason why they can give out very competitive interest rates.
Update: In 2011, Capital One acquired ING Direct. With the acquisition, the Orange account is now under Capital One and has been renamed as "Capital One 360 Accounts".