If you have a fair credit rating, you still have a number of decent credit card options to choose from. You may still have the opportunity to choose a card you prefer but there may be decreases in the quality of your rewards. There is also a high probability that your fees such as finance charges and annual membership fees would be higher than what you would expect. Financial institutions such as banks and credit card issuers would see you as a moderate risk due to your credit rating, but still want to do business with you. They may approve your credit card application but not for the best credit cards in the market. It is suggested that you apply for mid-range credit cards for fair credit ratings.You should be wary of the charges each card has, since these fees are designed to compensate for the monetary risks of their company. It would be a good avenue for first time credit card applicants to apply for mid-range credit cards, since they can start building up their credit standing. Sooner or later other card issuers would offer credit cards with better perks and services. There are many available credit cards for fair credit ratings to choose from. You only need one card to begin building your credit standing. Here are a few that you may choose from.
10. Capital One Classic Spark for Business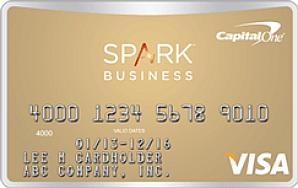 Capital One Spark for Business Credit Card is among the credit cards made available for applicants with fair credit rating. This card caters to small business owners who would like to have a card used for business purposes. It helps build business credit ratings while earning rewards from using the card. It does not charge the cardholder with annual membership fees. Furthermore, it provides a chance to build their business credit ratings through responsible use. If the card is used responsibly, the cardholder then becomes qualified to apply for an automatic credit line increase. Using this card also helps separate personal expenses from those made specifically for business purposes. As an additional perk, you can also have your card customized with your own design to promote your business. For every $1 spent through the card, you earn 1% cash back, which can be claimed every year-end. If you are currently using a different card and would like to simplify your expense management, Capital One Spark for Business Credit Card offers a balance transfer without any transfer fees. This credit card offers relatively reasonable rates; having a 3% cash advance fee or $10, whichever is higher. For the due date, it has a 25-day grace period after every statement cut off. This means that no interest charge will be added to purchases, transfers, as well as other charges on your account within this period.
9. Capital One Platinum Credit Card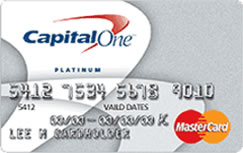 If you need a credit card that can provide you with automated monitoring of your spending and alerts you through SMS messages, Capital One Platinum Credit Card is for you. This card also provides the cardholder with 24 hour roadside emergency assistance apart from giving them accident and rental car insurance. It offers additional protection by providing free fraud liability services if ever the card is stolen or lost. This card charges with a standard cash advance fee of 3% or $10, whichever is higher. The annual fee is also free for the first year and charges $19 for the succeeding years. However, it does not earn rewards or other cash incentives.
8. Capital One Cash Rewards Card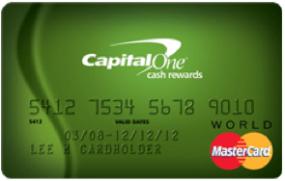 Capital One Cash Rewards Card offers the opportunity to get 1% cash back from all purchases made through it. There is also an added 50% cash back bonus on the rewards earned by year-end. It offers a chance to simplify expense management through its balance transfer program. This program does not charge for transfer fees. Just like other standard credit cards, the cash advance option charges 3% or $10 cash advance fee, whichever is higher. It charges $39 per year for the annual membership fee.
7. Capital One Classic Platinum Credit Card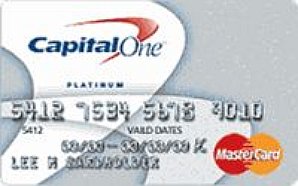 Capital One Classic Platinum Credit Card offers cardholders the benefit of having free fraud liability in the event of losing their credit card or getting it stolen. This card also gives the option to personalize the card design or choose from the designs that are readily available.
6. Barclaycard Rewards MasterCard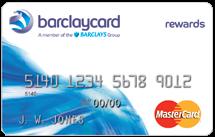 The Barclaycard Rewards MasterCard offers the standard benefits most credit cards in the market have. It gives rewards points for all purchases made through the card. For every $1 spent using the card for purchases such as gasoline, groceries and utilities payments, Barclaycard rewards the cardholder with 2 points. 1 point is rewarded for every $1 spent in other places.
5. Applied Bank Visa Business Card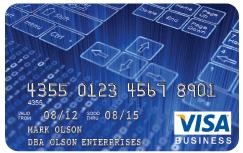 Applied Bank Visa Business Card is designed for small business owners who want to separate their business expenses from personal expenditures. The cardholder can also have their company name printed on the card for additional advertising of their business. It does not offer the option to transfer balance to and from other accounts like other credit cards do. Cash advances incur a 5% cash advance fee.
4. Journey Student Rewards from Capital One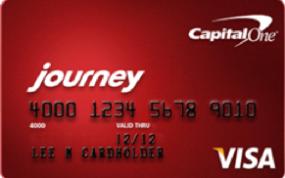 Journey Student Rewards Credit Card is designed to help students build good credit early through responsible credit card usage. This card offers an additional 25% cash back bonus if you are on time in paying your balance. It does not charge any annual membership fees. This is perfect for college students who do not have any credit history yet and would like to establish a good one early.
3. First PREMIER Bank Classic Credit Card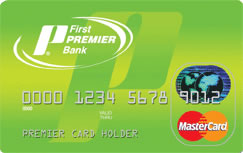 First PREMIER bank Classic Credit Card offers cardholders an optional payment protection feature. It also reports your credit history to all major Consumer Reporting Agencies. Everyone is qualified to apply for this card as long as they have an existing checking account.
2. VISA Platinum from Credit One Bank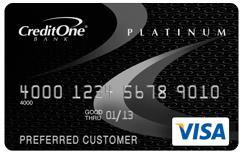 Credit One Bank's VISA Platinum Credit Card offers an annual membership fee of $75 for the first year and $99 for the succeeding years. It has a pre-qualified credit line of $300 – $500. It also has the feature to send email or SMS alerts when the payment is due.
1. Discover it For Students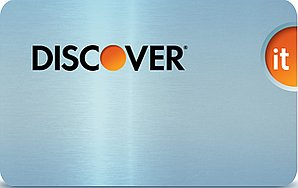 Discover it Credit Card for students has no overlimit fees, annual membership fees, foreign transaction fees and no late charges on the cardholder's first late payment. This credit card also gives a 5% cash back value.