Following a frugal male fashion sense does not mean that you should be shabbily dressed. A proverb says, "Clothes make the man." It's definitely something that is deeply ingrained in the minds of many. People judge other people by their appearance. And your clothes are where judgment is based, whether it is your intelligence, social standing and wealth.
If you are thinking of power dressing for less than what it should take, then here are top ideas to make you look like one of the most successful corporate executive around. These tips will orient you on what to choose, from fabric, to color, to style and fit.
10. Wool Pants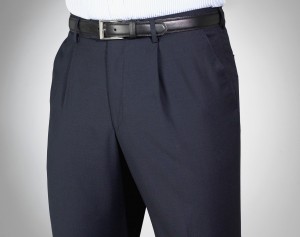 Wool or wool blend, depending on your budget is your best choice of fabric for your pants. Wool is comfortable to wear. The fabric is strong and durable, meaning it will last for a long time. It does not go out of season, as well. Wool retains its shape and does not crease. Go for the tailored look with the right fit. It would be a good idea if you have them custom made.
9. Cotton Dress Shirts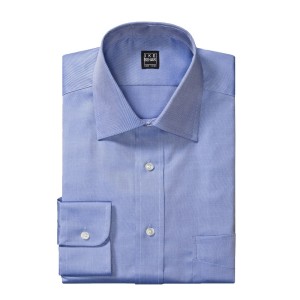 These are the most comfortable to wear, and very classy too. The fabric is natural, breathes well and lightweight. A dress shirt in cotton blend with at least 60% cotton is a wise choice as well. Use cotton socks, too.
8. Woolen Suit Jackets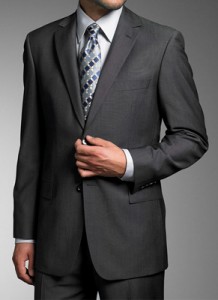 Your suit jacket defines everything. This is the first thing that people see. Splurge a bit and have one or two professionally tailored ones. Ask the tailor for suggestions on what fabrics and colors you should have. Ask if you could fit some of the suits in the shop, to see which fits you just right and what proper length of suit jacket fits your height. If you cannot afford to have your suit jacket custom made, at least have the tailor take your measurements so that you could find the suit that fits you the best when you buy one. Compare the cost of jackets sold at stores against the cost of having your jacket custom-made before you decide. Check the workmanship closely.
7. Silk Ties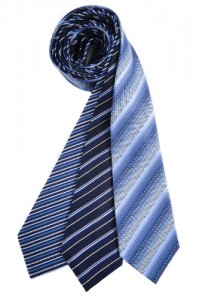 There is no room for negotiation here. You must use silk ties. These are not that expensive, even for someone on a budget. Silk holds its shape and retain its color better.
6. Power Colors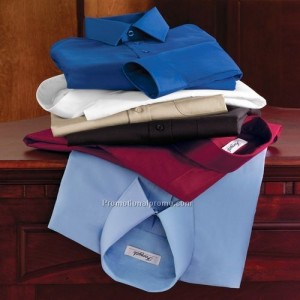 Even if you are on a tight budget, practicing frugal male fashion does not mean you cannot dress for power. Basic colors for your suit jackets should be navy blue, charcoal gray and black. Tan or beige would be good too. These basic colors will be appropriate for office wear and business meetings. Go for solid colors as these will not go out of style. Aside from white and blue for your dress shirts, go for solid colors that work well with your skin tone, your eyes as well as the color of your hair. Blue looks good on people with blue eyes, and green complement men with green eyes. If you have dark hair and skin, yellow, pink, tan, blue and ivory will work well. Men with light hair and skin look perfect in red, black, blue/navy and green.
5. Right Fit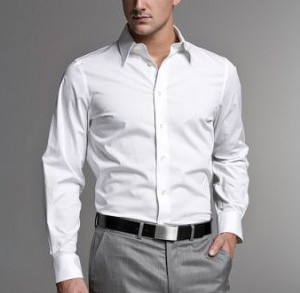 You should not purchase your clothes just because you like the color or it is in fashion right now. The most important, outside of choosing the power colors, is that your clothes should fit you impeccably. Do not rush in and out of the clothes store. Take the time to choose and fit each one of your selections. Your dress shirts should lay flat against your body, with the placket not showing any gaps between the buttons. You should be able to move your arms freely and bend your elbows and your waist without bursting the seams. Your jacket should have room for you to move even when buttoned. A slit at the back of the jacket means you do not have to unbutton the jacket before seating down.
Your dress pants should be roomy to allow you to sit down without the fabric cutting your circulation. You should be able to hitch your pants legs easily when you sit. The waistband should be roomy enough for you to fit two fingers into it.
4. Shirt Construction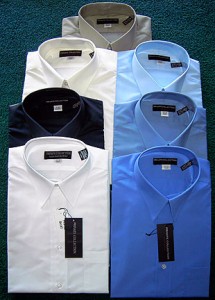 Of course, it is understood that the right shirt construction goes hand in hand with the right color. Dress shirts should be made of broadcloth, which is finely woven, very smooth and shiny. An alternative is oxford shirt. Do your research and check fabric construction. Going to a tailor would be of great help, not only in knowing about the different types of fabric but as well as construction. It is because different styles of shirts are done differently and the weave of the fabric used on the shirt defines how it stays in shape.
3. Cuffs and Collar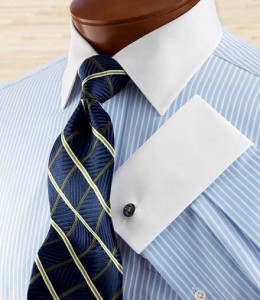 Invest in shirts with French cuffs if possible and buy cuff links in subdued designs. This is a mark of a true power dresser. The cuffs of the dress shirt should fall on your wrist bones and must show at least one-quarter or half-inch of material when wearing a suit jacket.
For an executive, two types of collar work best, the spread collar and the point collar. The difference is just in the distance between the points of the collar. If you have a round face, buy shirts that have spread collars so that when you wear a tie, you do not look constricted, as the spread collar will balance the look.
2. Design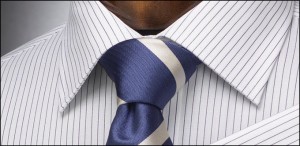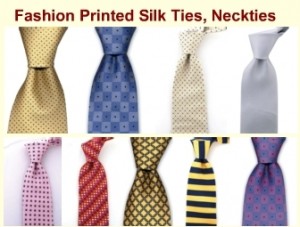 Pinstripes on shirts are all right. Opt for white with blue stripes or white with colored or candy stripes. But never wear a colored shirt with white stripes.
Ties should have either stripes or subdued designs. While it is acceptable to wear ties with bolder prints today, be sure to observe what the top executives in your office wear and listen to some of the compliments they receive. This will give you an idea on what is proper and not.
1. Coordination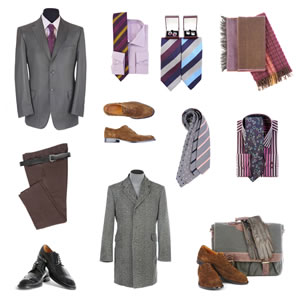 We've come to the last point, coordination. The colors and designs of your ties should go well with the colors of your shirts and your suit jackets. The trick here is to know the hues or shades of the colors of your shirts. This will guide you when buying ties. And buy men's fashion magazines to guide you as well. Go for this basic rule: wear two solid colors and one patterned.
Shoes should be made of leather, including the heels. If possible, your shoes should have laces. Your leather belt should match the color of your shoes. The belt should be about an inch to an inch and a half wide. The buckle should be simple and must be the same color as your dress watch.
While it would be fantastic to wear designer clothes, we all know how much those branded clothes cost. But you do not have to say that you could not afford it as you can see from these tips. What you need to do is to select a few basic items of high quality, and learn to accessorize and mix and match. That's the secret to frugal male fashion. With the right clothes choices, you'll be a power dresser without denting your wallet too much.