Managing your personal finances can be challenging. If you are having difficulties keeping your budget under control, you may find useful information from the best financial books written for personal finance. These books were made by trusted authors in this field. Learn how to take care of your finances effectively and live a more comfortable life. Say goodbye to your debts, create investments and save cash.
10. The Joy of Simple Living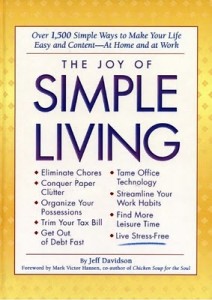 This book by Jeff Davidson contains over 1,500 tips that are practical and easy to understand. This will not just teach you how to manage your money and save some cash but it will help improve your life in general. Some of the topics that you can read on this book aside from personal finance are eliminating stress, making your relationship better, organizing your properties and resolving issues that you may encounter in your daily life. After reading this book and following the tips provided, expect to have a peaceful life with more free time and money to enjoy.
9. All Your Worth: The Ultimate Lifetime Money Plan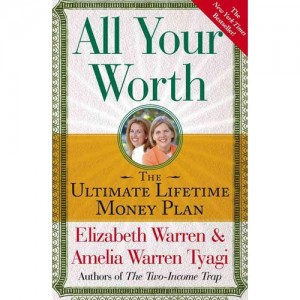 This book was written by mother and daughter, Elizabeth Warren and Amelia Warren Tyagi. If you feel tired working overtime and it is still not enough to pay for all your bills, save for the future and enjoy some rewards for yourself, this book is for you. Learn how to balance your finances at home with the help of the two authors. By following their tips, it will be easier for you to budget your money and be able to pay for your needs, save some cash and still have something to spend for your wants. It may sound unrealistic but it is possible. The secret here is balance, which you will learn from the book.
8. I Will Teach You To Be Rich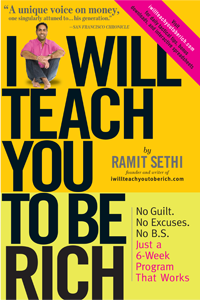 Written by Ramit Sethi, this book will help you turn your finances so you can achieve your financial goal. This is considered as one of the best financial books because it does not only offer great tips on how to save and manage your money but it is also written in a fun and interesting way that will keep you engaged. It will not just tell you the things you need to do but it explains why you should do them. This way, you will understand better why these techniques can help you become financially stable and live a better life. Another good point about this book is that the steps provided can be tried immediately. This means that you do not have to wait for a longer time to start the change in your finances as you can start now.
7. The Complete Tightwad Gazette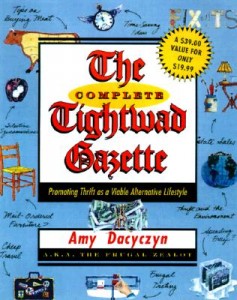 Frugal living can help you save cash, as well as make your finances better. However, this is not always as easy as it may seem. This book written by Amy Dacyczyn will give you several tips on how to make this happen. It is fun to read that you will find yourself learning while entertained on each topic. While some of the tips included on the book are basic, there are also those that you might never heard of before. All of the information that you will find on this book is practical and can be applied on your daily life.
6. Switch: How to Change Things When Change is Hard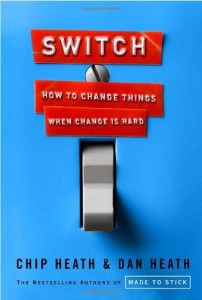 You know what you need to do, but sometimes your mind and heart do not say the same thing. Those needs may not be the same as your wants. This is the same with your personal finances. You know that you need to budget your money and prioritize your needs and savings first before your wants. But why is it so hard to do? In this book, you will understand the reason why changes can be difficult, which you can apply on your personal finances, as well as other areas in your life. Learn how to overcome this situation so you can do what you are supposed to do.
5. Why Smart People Make Big Money Mistakes (and How to Correct Them)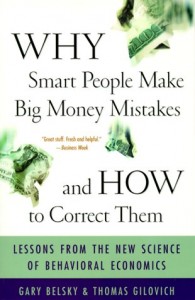 A lot of people spend their money or make investments without thinking carefully on its pros and cons. These wrong moves can make not only your finances suffer, but your whole life. If you are unable to manage your finances well, you may not be able to sustain for your needs or prepare for your future. In this book, Gary Belsky and Thomas Gilovich will explain the reason why these things may happen. By understanding the cause, it will be easier for you to understand how and why you can correct these mistakes. It also contains helpful tips on how you can avoid making financial errors.
4. Your Money or Your Life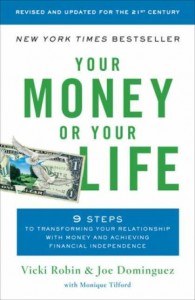 If you are spending more than what you can afford or you are unable to prioritize your bills, you may find yourself living a miserable life. It will be stressful to think how you can manage your budget to put order in your finances. In this book by Vicki Robin and Joe Dominguez, your life will change for the better. Learn how to change your lifestyle to organize your finances. This will give you financial freedom and help achieve a life that is free from financial burdens.
3. The Millionaire Next Door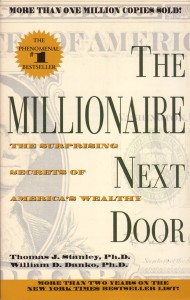 This is one of the best books that you can read about personal finance. Thomas J. Stanley and William D. Danko are the authors of this book. What separates it from other books is that it tackles not only the ways on how to get rich but also how to maintain a frugal lifestyle. This is to ensure that you will secure a comfortable life until you grow old. Other people earn huge money but do not spend them wisely. This will not make their money last. Prevent this from happening by practicing what you will learn from this book.
2. How to Get Out of Debt, Stay Out of Debt, and Live Prosperously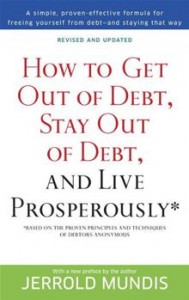 If you are currently paying several loans or you are starting to have difficulties paying your dues, this book by Jerrold Mundis will get you back on track. This book will show you the warning signs that you should watch out for that would tell you that you are on serious financial trouble. It will also teach you how to manage your budget so you can pay for your debts, determine the problem on your spending, as well as how you can be free from debts and manage your finances well for life.
1. The Total Money Makeover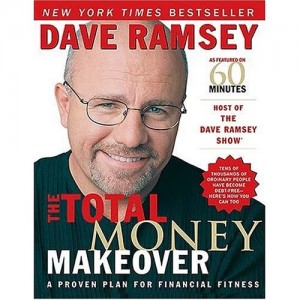 Know how to become debt free for life with this step by step guide of Dave Ramsey. This book does not promise that you will become an instant millionaire. But it can help you manage your finances one step at a time. It also includes stories of other people like you who experienced financial difficulties but were able to resolve it with the help of this book.
Read any of these best financial books and learn how you can effectively start managing your personal finances today. It may not be that easy, but with your dedication and the knowledge imparted by the experts on their books, you will slowly but surely find your road to financial freedom.