Investing your money is a smart way of saving for your family's future, as well as your retirement. This is using your money on investments like stocks, real estate, bonds or mutual funds. By investing, you can make your saved money grow while you are still working on your regular job. If you are planning on making an investment but you are not sure what to do, the best books on investing can help you understand it better. By reading these books, you will be more prepared and you can choose the right investment to make to easily grow your cash.
10. Five Rules of Successful Stock Investing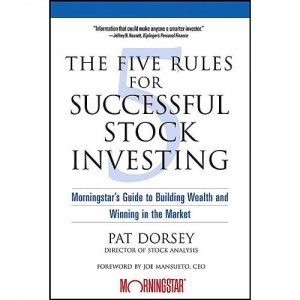 This book was written by the reputable author, Pat Dorsey. He is an authority when it comes to topics on investment. He is the director of Morning Star's Equity Research. The company is well known for its 5 star scale rating on individual stocks, as well as mutual funds. As the title suggests, this book contains information on the five rules to become successful on investing through stocks. This is perfect for beginners because it is easy to understand. The five rules stated on the book include do your home work, find economic moats, have a margin of safety, hold for the long haul and know when to sell. Each of the rules is then explained for better understanding. In this book, you will learn about stock analysis, choosing a good investment and determining the good companies from the bad ones.
9. Use the News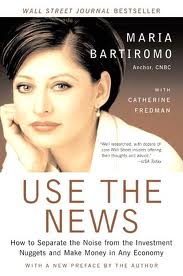 Use the News: How to Separate the Noise from the Investment Nuggets and Make Money in Any Economy is an investment book written by Maria Bartiromo. She is a trusted anchor and journalist who currently hosts The Wall Street Journal Report. She is also the managing editor of the said show. Her book will help beginners learn the things that are important on stock investments. You will learn the steps on how to do your research and make your choices. She shares the tips, techniques and strategies she learned from reporting live on the New York Stock Exchange, as well as interviewing top investors.
8. 9 Steps to Financial Freedom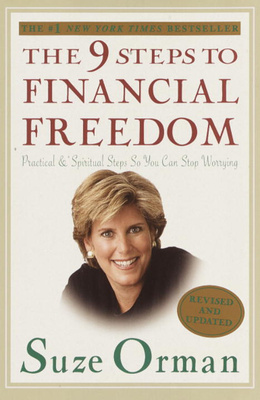 Suze Orman, a renowned author, shares the secrets on how you can be debt free and grow your money. The good thing about this book is that it does not just teach you how to invest wisely but it also shows how you can better manage your money. This is hitting two birds in one stone. By managing your money well, you will be able to pay your debts, spend for your needs and save for your future. This way, you can enjoy the profit that you will get from your investments.
7. The Interpretation of Financial Statements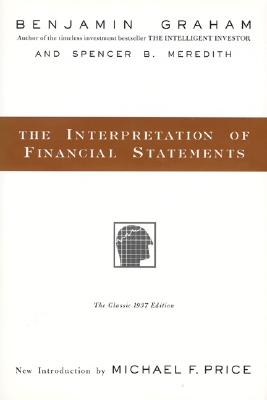 As the father of value investing, Benjamin Graham's book The Interpretation of Financial Statements is one of the must have books on investing. In this book, you will learn about the principles of investment. Learn all the important things that you need to know in choosing the company to invest in including understanding financial statements and balance sheets. As a beginner, you will find the concept easy to understand as Graham was able to explain it in a simple way. After reading the book, you will find yourself filled with knowledge on the most important things that you need to learn when you start investing.
6. How to be a Billionaire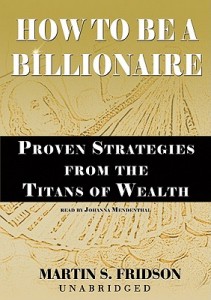 Martin S. Fridson is an author and the head of FridsonVision LLC. This company is a popular financial research firm operating in New York. How to be a Billionaire gives you a closer look on how self made billionaires were able to attain their financial status. If you want to know the secrets behind the success of Bill Gates, Richard Branson and J. Paul Getty, this book is a must read. Learn from the experts on how to invest your money well and get rich.
5. Security Analysis
This is another book by Benjamin Graham, which was written with his colleague David Dodd. David Dodd was not just an author; he was also a professional investor and financial analyst. This book is used as a textbook at the Columbia Business School in Manhattan. It talks about how you can make investments, even on companies that may not be considered secured by others. Learn how to earn more and avoid loss on your investments with this classic book.
4. Common Stocks and Uncommon Profits & Other Writings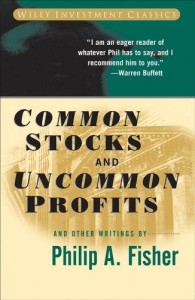 Dubbed by Morningstar as one of the great investors of all time, Philip Fisher's is a trusted name when it comes to investing. He is a successful stock investor, author and one of the people that started the principle of growth investing. Since the book was published in 1958, it remained as one of the best selling investment books. A lot of investors use this book as their guide to become successful on their investments. Even if you are just new to investing, you will never go wrong with this book in your hand. Learn from the expert and grow your money like he and other investors did.
3. The Essays of Warren Buffett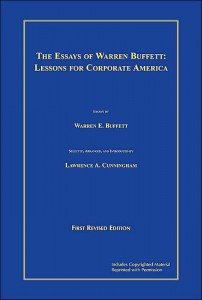 If you want to become like Warren Buffet, this book will give you valuable information on investing and business, straight from Warren Buffet himself. It contains letters personally written by Buffet to other shareholders throughout the years. This was arranged by Lawrence Cunningham by putting together those with the same topic. Learn the techniques on how to choose the best business to invest in and when to acquire stocks.
2. One Up on Wall Street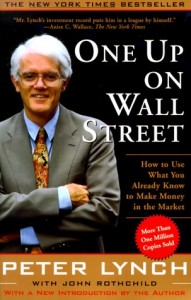 One Up On Wall Street: How To Use What You Already Know To Make Money In The Market is a bestselling book by Peter Lynch. He is known as the top money manager in America. This book will tell you how you can become successful in your investment like the Wall Street professionals. Learn how to determine investment opportunities around you and find out which of them could earn you more profit for a long time.
1. The Intelligent Investor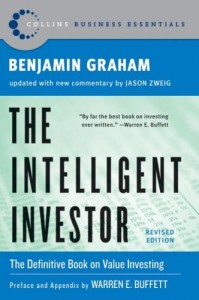 As the inspiration and teacher of great investors like Warren Buffet, works of Benjamin Graham on investing are must haves for those who are in the industry, as well as those who are planning to enter the world of investment. Learn how to make intelligent investment and prevent placing your money on businesses that may not earn you some cash. Understand important investment principles from the guru himself.
Take time to read these books on investing before starting to invest your money. The knowledge and tips that you will get from the authors will give you a better chance of doing well in your investments. After all, they are the experts on this field and they know the ins and outs of this industry.