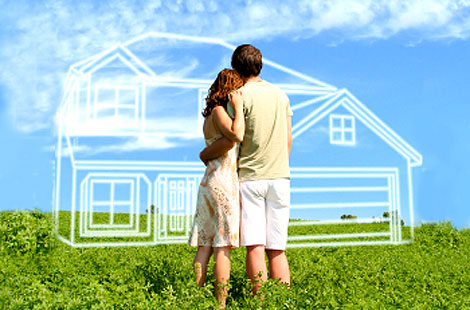 Are you thinking of building your own house? There are several ways to build your own house even with a limited budget, make it environmentally friendly, and still have a beautifully designed house. Here are tips on how can go about building your own house inexpensively.
1. Make an estimate as soon as possible
Before you decide to get too involved in the planning process, you should start researching estimates first. All of these initial estimates will probably be approximate numbers, however they will help you come up with really important home construction decisions.
Doing estimates will also help you understand the process of designing and building the house. Once you have an idea of the likely costs, you can change your plans to meet your budget.
2. Be cautious with inexpensive building lots
The most inexpensive building lots most likely are not the most cost effective. Your expenses will certainly go up in the event that your building contractors will need to blast through rocks and stones, cut off trees or dig extensively for drainage.
Also make sure that you take into account the cost of installing public services in addition to water and electric utilities. The most cost effective building lots are often times in locations with access to gas, electricity and public water lines.
3. Go for simple designs
Choose rectangular or square flooring plans. Avoid designs that are expensive and hard to build like curves, trapezoids, triangles and other complex structures. Also avoid roof lines like the one in churches or cathedrals.
4. Keep it small
Know your needs. Do you really need a big house? Get rid of stuff that you no longer use or need like the broken equipment in your basement, those clothes that you rarely wear or those scrap metals hanging around in your yard.  A smaller home is more affordable to build and more cost effective to upkeep.
5. Build a tall house
The most economical homes are compact. Consider building your own house with two or three floors, instead of building a single story home that spreads across a lot. The taller house will have the same area of livable space but the foundation and roof area will be smaller. This will save you money for your ventilation and plumbing as it's easier to cycle the air in a vertical structure compared to a horizontal structure.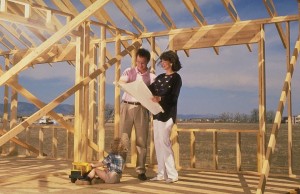 6. Never buy phantom space
Know the exact amount of space that you will be paying for before you start with a plan building your own house. Find out how much of the entire area provides actual living space and how much of the empty area consists of spaces like attics, wall insulation and garages. Check how much space is allotted for facilities that are separate from the floor area.
7. Shop at discount warehouses or buy online
Look for home furniture, bath accessories, hardware and lighting fixtures in a discount warehouse. Check what you need, write your lists and go shopping. This way you can compute your fixture costs before you buy them and compare it with your budget.
If you want to have quality materials look for them in a local showroom. It would give you an idea on how the material feels and looks like. Then, go online to see if you can search for those materials at a cheaper cost.  For items that require accurate dimensions, it's better to buy it from the warehouse than online so you would know exactly the correct fit for your home. Checking the specifications of your plumbing fixture online may not give you the correct internal housing that will be fit for the faucet or shower room.
8. Go for quality
Although the goal is to spend less in building your own house, it's always good advice to spend a bit more money if you go for high quality items that will last a lifetime in your home.  Buying cheap materials will save you money initially but the future costs of repair or replacements can drain money from you.
9. Make use of recycled materials
Recycled building materials are green and can help save money out of the construction costs. Look for things like sawdust, composites and recycled steel for example.
10. Avoid peer pressure
Don't get into the trap of buying your friend's advice when it comes to building your own house. Your needs may be different from theirs and may not always be financially applicable to your situation. It's always good to listen to advice, but decide on your own.
Building your own house in an affordable way should be easy and affordable with these suggestions. Anything else you can think of?