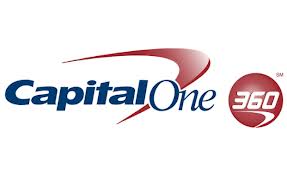 There are so many banks claiming to be number one in the market today. What are the important factors you must consider when choosing the bank to safe keep your money? This article will give you a comprehensive review why Capital One 360 online banking may be the best banking facility for you.
Capital One 360: Advantages
1. Capital One 360 is one of the most successful corporations in financial banking.
There is no need for you to worry about fund security because Capital One 360 originated from the equally well-known company ING Direct. Forget about your doubts about fund security. Place your money in a trusted name in banking and finance, Capital One 360.
2. It allows you to check your account easily.
You can easily monitor your bank account with Capital One 360 online banking system. Easy access to your bank account is one of the key features of Capital One 360. Monitor your money anytime, anywhere.
3. Capital One 360 strives to meet their customers' expectations.
Understandably, a client expects higher money returns when choosing the banking institution to invest their money in. Aside from higher interest rates, Capital One 360 also offers low credit card fees, competitive interest rates in savings account and great customer service.
4. It has many products for you to choose from.
Capital One 360 has a lot of products to choose from. You can open an account that suits your need based on the following: checking account, 360 savings account, Capital One 360 certificate of deposit and Capital One 360 Youth Accounts.
5. There are different perks just for you.
In opening a new Capital One 360 account, you get to enjoy a $50 cash bonus. Transaction fees are free even when you are outside the US.
6. Your account is accessible from anywhere.
Capital One 360 can be accessed through different ATM machines and is free of charge. There is also a mobile app for Capital One 360 online banking system where you can make transactions through your mobile phone for your convenience.
7. There is no minimum balance required.
There is no minimum amount in opening a Capital One 360 savings account. You can easily open a Capital One 360 account no matter how small or how big the amount of money you have.
8. Allows you to monitor interest rates easily.
With Capital One 360 online banking, you can be updated with the ups and downs of the latest interest rates. This is most applicable for those with savings and time deposit accounts.

Capital One 360: Disadvantages
1. Some features are unavailable in their online banking system.
Important features like settling a personal or business loan through online banking is not allowed. One has to personally go to the bank to settle their accounts.
2. Limited funds for investors or depositors
If you want variety other than plain savings account, Capital One 360 online banking does not provide money market funds. The money you can deposit is also limited up to $1 million only.
3. Company did not originate in the US
Since ING Direct is the original company of Capital One 360, it may deviate from the customary banking procedures in the US. You might find some banking and finance practices different from the original banks which really started in the US.
4. Hidden charges?
Capital One 360 online banking claims that there is no extra charge when transferring fund to any part of the world. However, some banks in the US do not have this feature; thus, you might still end up being charged with extra fees when transferring funds.
5. Online banking may not be suitable for those unfamiliar with technology
If you are accustomed to the usual banking system, Capital one 360 online banking may not work for you. You have to be very familiar with the internet and mobile apps so you can maximize the use of Capital One 360 online banking.
6. It does not offer the highest interest rate for online banking
Compared to other banks that offer the same services as Capital One 360, it does not really provide the highest interest rate. You might feel that your money is dormant if you open a savings account with Capital One 360 online banking.
7. You have no choice but to go online
If you have any concerns or problems with your account, there is no physical banking institution that you can go to. As the name suggests, Capital one 360 Online banking only provides online banking services. So, any concerns or problems has to go through their customer service representatives which can sometimes be a hassle.
If you are after accessibility, easy monitoring of funds and a beginner in savings, Capital One 360 is the right banking system for you. Try out something new in banking and finance. Start small and open an online account now.