Are you planning to enjoy a night-out with your friends and forget the frustrations of your daily lives? Perhaps your boss is adding you deadlines after deadlines and the pressure at work is mounting up. Maybe your man doesn't seem to show you enough sensitivity or you are just missing your sweetheart. Well, it's time for to go and enjoy a girl's night out. Here are 10 girls night out ideas that is sure to be naughty and fun, without hurting your bank balance.
10. Late Night Movie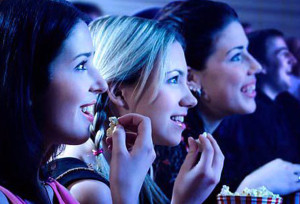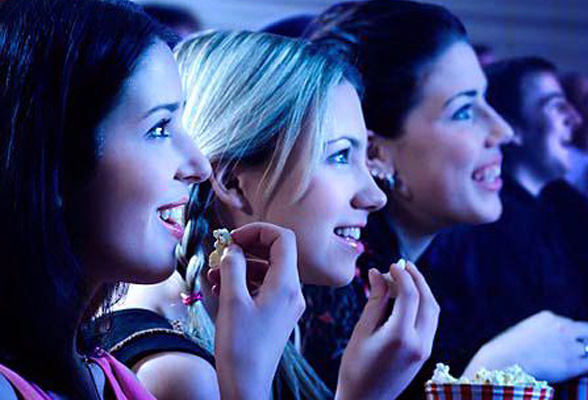 Get some tickets to the late show of a good romantic flick being shown in the theatre. Perhaps you can use Groupon to look into some cheap bargains or you may go to theaters that give up to 50% off at night shows. Munch the popcorn and enjoy the show with your dear friends around.
9. Dancing Games on Xbox/Wii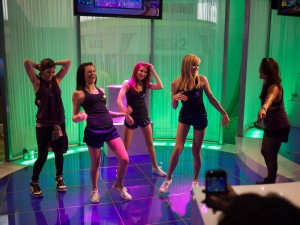 What can make your night out more fun than dancing? If one of you owns an Xbox or a Wii, plug it in the TV and enjoy a fun night learning new dance moves.
8. Karaoke Night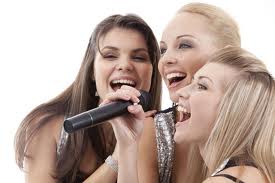 Sing your heart out on the karaoke stage! With you and your friends around, you don't need to worry about some jerk commenting on how you sound. Hear your friends sing, or even sing a few group favorites together!
7. Amusement Park
Buy that group ticket and enjoy an evening of fun and excitement at the amusement park — at a bargain price. Exciting rides, thrills, horror, bingo, are just some of the things you will experience that will ensure that you girls get some serious fun on your night out.
6. Street Food Dining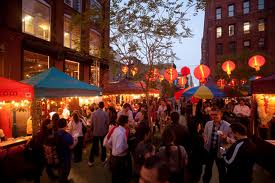 With bright lights all around, a nice menu and a table under the stars, you can enjoy a late night dinner with your friends. Worry about adding the extra weight? No problem. Double your exercise time the following day to burn the extra calories you added.
5. Appointment with the Tarot reader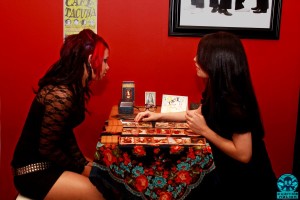 Thinking about making your night out a lively discussion filled evening? Then take the appointment with the Tarot reader or a fortune teller and enjoy a fun filled evening with discussions, laughter and some pampering.
4. Girls Disco Night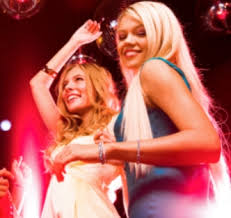 Another girls night out ideas for fun and excitement would be to go to the disco. Rock the dance floor with your friends until your feet hurts. Who knows, you might even meet the guy of your dreams while at the disco.
8. The Full Monty Night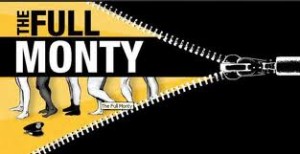 If your group wants to try out something naughty then going to a full Monty night could be a good option. Forget all your frustrations by looking at those hot men taking their shirts and pants off at the stage. Scream like the dozens of women around and enjoy the spectacle. If you have some extra bucks, donate some tips for those brave hard working boys!
9. The Cards Night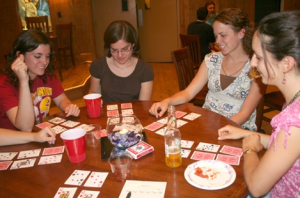 Who says girls can't enjoy playing cards? Set the table ready for a game of poker or some other card game that all the girls would enjoy. Play not for money, but for fun! After the game is over, perhaps the money played for can be used for some more fun together!
10. The Last Woman Standing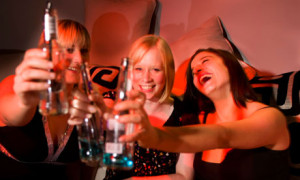 And if the above tips still don't seem to free your head from the troubles of your life, then order some reasonably priced wine or beer from the local store and enjoy the evening. Gossip, sing and enjoy all you can until none of you can take another glass!
Once in a while you can enjoy a night of fun like the boys. So girls, what are you waiting for? Get ready to enjoy a memorable night-out with your lovely friends. Can you think of other girls night out ideas to share?