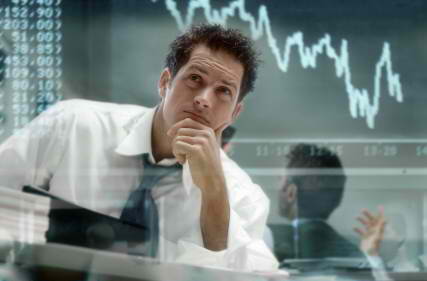 Are you interested to know how to become a stock broker? Well, wonder no longer because we're giving you a guide on how to trade and broker stocks for a living. It's true that the stock market can turn an ordinary Joe into a millionaire almost overnight. But the stock market has also wiped out a lot of people's savings because they invested badly. And being a broker, you're not only responsible for your own money, but for your clients' money as well.
The Difference Between Stock Traders and Stock Brokers
A trader merely buys and sells equities in the stock exchange market. The trader puts up his own capital and is generally left on his own to make decisions on which stocks to buy and which stocks to sell. A broker, on the other hand, is someone who serves traders by advising them on which investments to make.
They may not engage in actual trading or they may be very hands-on with their clients. To summarize the difference, a broker is responsible for the investments of his clients while a trader is only responsible for his own investments. Therefore, a broker can be a trader, but a trader is not necessarily a broker.
How a Stock Broker Charges Clients
A stock broker makes money through his personal investments and by charging his clients. There are two ways for a broker to charge his clients: he can charge an hourly rate or gain commissions on successful investments.
A lot of stock brokers charge clients by the hour because it's considered a safe income generating method. Regardless of how well or badly they did as a broker, they are certain to get the amount they charged from their client.
Although charging by the hour brings in steady money, a broker won't get rich from it. The big money is made if the broker works for commissions. Here's how it works: the broker gets a commission (usually 10% – 15%) for every successful investment he made for the client. So if the broker successfully invested in equities with profits of $1M, he can expect to collect $100,000 to $150,000 as his reward or commission. The risk here is that they don't get paid anything if their investments fail.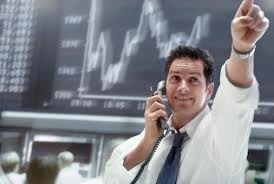 How to Become a Stock Broker
1. Get the right education—it's a requisite for brokers to get a degree. While there's no specific degree in brokerage, a major in mathematics, economics, accounting, finance or business helps.
2. Apply for an internship—brokerage firms are open to get interns, or what they call stock broker trainees, to help do some of the more menial tasks. These trainees profits from the experience because they get to see up close and personal how stock brokers work. Also, by being an intern and by doing well with your internship, the firm you interned for could offer you a job after you graduate.
3. Get an MBA—with the stock market, it truly pays if you load up on knowledge. Fresh-out-of-college stock brokers generally don't do well in the market. So it's better to defer your plans to start trading right away; instead, go for graduate studies.
4. Apply for brokerage firms—but before you do so, decide first whether you want to be a full-service broker or a discount broker. The former deals with more specialized stocks while the latter has to know a little bit of every option. Research on the many brokerages out there and send in your CV and application letter.
5. Be certified–once you are hired, your firm will take great care of you and make sure you're fully trained. You will also need to take 2 certification exams—the Series 7 exam and the Series 63 exam. The former is the harder of the two exams. It takes around 6 hours to complete the Series 7 exam. Once you pass this exam, you can be officially called a stock broker.
6. Take other exams—there are other certification exams you can take to further your career as a broker. There are exams on brokerage laws, a "Registered Investment Adviser" exam, a test for commodities futures trading, and an exam to sell managed funds.
7. Register—after passing the exams, you will have to register with the Financial Industry Regulatory Authority, or FINRA. After registering with the FINRA, you need to next register with your local Securities and Exchange Commission (SEC).
These steps are the answer to the question of how to become a stock broker. It takes some investment to become one. But the rewards are enticing enough that many are considering a career as a stock broker.