It has been said that there is no such thing as full coverage for auto insurance; there will always be something that will not be covered or overlooked. The term "full coverage" has been used and abused in the auto insurance industry just to be able to entice prospects to actually buy the insurance policy. In reality, there is no generally accepted definition for full coverage auto insurance; it varies with each insurance policy provider. The only way to get cheap full coverage auto insurance is to review and get to know about all the types of insurance coverage packages, choose the type of coverage you would like to have and then choose an insurance provider with the lowest price charged for the particular coverage you want to have for your car. This way, you will be able to figure out what type of "full coverage" you want to have with your car. Listed below are the types of coverage you can have for your car's insurance.
10. Liability Coverage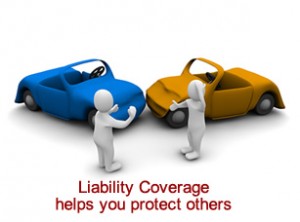 In most states in the U.S., this type of coverage is a requirement for driving your car. This coverage has two components: bodily injury liability coverage and property damage liability coverage. Bodily injury liability coverage helps in shouldering the costs of people injured or killed in an accident you have caused. Property damage liability coverage answers for damaged properties in an accident such as car, fences, walls, etc.
9. Collision Coverage

Collision insurance covers damages caused to your vehicle. As opposed to liability coverage which answers for the other party's property, this coverage is specifically for your own car. This type of coverage is normally required by banks for financed vehicles.
8. Comprehensive Car Insurance

This is considered to be a core insurance coverage for your vehicle. This type of insurance covers for damages incurred by covered events apart from collision with other vehicles. This coverage handles damages by other means such as hailstorms, vandalism, etc. If this is not covered by your policy, you may have to pay for the repair of the damages made to your vehicle by such circumstances.
7. Vanishing Deductible Insurance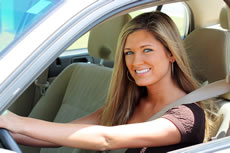 This is an optional feature for your vehicle's coverage. This feature deducts $100 from your vehicle's deductible for every year of safe driving. It can offer a much as $500 for the deductible. Considering the savings that can be made, this can also be an incentive for motorists to keep away from accidents as much as possible.
6. Underinsured Motorist Insurance

There are two types of coverage in this policy. This insurance can protect you in two ways. Expenses on damages made to your car or property that is over the underinsured driver's insurance would be covered by this policy. It also offers underinsured bodily injury coverage. This coverage pays for you and your passengers' lost wages, medical expenses and other expenses which exceed the underinsured driver's policy.
5. Medical Payments Coverage

This type of coverage handles medical costs for the driver and the other passengers in the event of an accident. This normally includes hospital and ambulance bills, along with doctors' bills and other necessary treatments. Most of these expenses are reimbursable.
4. Personal Injury Protection Insurance

This type of insurance coverage takes care of medical bills, lost wages and other expenses. This also covers the passengers involved in the accident. This type of protection is considered as "no fault" coverage, meaning that even if your driver is at fault, some of the incurred medical expenses by the driver and his passengers will be covered by the insurance policy. This coverage may also cover for the passenger's rehabilitation costs and funeral costs if necessary. It does not require investigation on who is to blame for the accident. As long as the accident is covered by the policy, it will be answered for by the PIP (Personal Injury Protection) coverage. Some states have this coverage made mandatory for all vehicles registered in the area.
3. Accident Forgiveness Coverage

This coverage is an auto insurance option that helps you avoid the increase of insurance rates following the first at-fault accident on your policy. This can be used only for one forgiven accident per policy. This coverage can help save the car owner money in the long run. This is an option that you can add with the rest of your auto insurance. It can help offset the increase of insurance rates that often kick in after an accident. Accident Forgiveness coverage helps control increasing costs of insurance coverage.
2. Gap Insurance Coverage

Gap Insurance in an optional insurance coverage normally used for newer cars that can be added to your existing insurance policy. It could pay for the difference between the balance of a lease or loan due on a vehicle and what your insurance company pays if the car is totally wrecked. Most banks and financial institutions require that leased vehicles include this option in their insurance coverage until the lease is completely paid for. Without this type of coverage for your car, the gap between what has been paid for in the lease and what is still owed can be very substantial.
1. Towing and Labor Insurance

This type of coverage helps the policy holder against costly tow truck bills. It covers for towing expenses which would normally cost up to $100. Most towing services charge per mile from the pick-up point to the repair shop. Having this option availed of in your policy helps the insured avoid additional costs apart from the repair itself. This coverage also covers the cost of labor for spot repairs for your car. The parts replaced are not included in the reimbursement of charges of having them properly installed. Services included under this coverage are usually gas delivery, battery replacement and tire changing, which could be a welcome relief for the insured.