Not all individuals are born with secured wealth or financial capabilities to support their educational needs. This concludes that educational level such as college is not for everyone. Earning a degree is vital for having credentials and reference on future applications for jobs on a particular company or business. Such educational attainment becomes the easy-way-ticket for a ride of income potentials. However, with less fortunate individuals, schooling might be neglected. With these concerns, more and more businesses and companies offer job hiring opportunities, not strictly requiring a bachelor's degree in college. This means that you can still find a job that suits your skills. To help you with in choosing the best career, here are the top 10 highest paying careers without college degree. You might need to scan the job descriptions and earnings to ensure a better future for you and your family.
10. Construction Machine Operator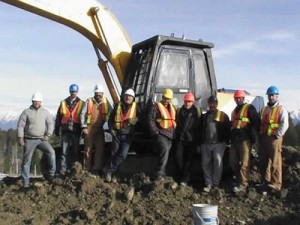 With vast construction projects in every area, construction machine operators are highly in demand. As the heavy equipment operator, you will be doing some clearing and grading of land areas to prepare for road, buildings, and residential constructions. Some tasks cover operation of heavy equipment and machineries to apply asphalt and concrete materials to roads and structures. This job does not require finishing any 4-year course or master's degree. For as long as you are physically fit, technically inclined and with good perseverance, a company would hire you. There is no regret with the median annual salary of $45,000.
9. Paralegal Assistant

There are advance programs that can help those who did not finished law to meet the prerequisites of being a paralegal assistant. Though lawyers are responsible professionals, most of the time, they are bombarded with paperwork and meeting schedules with clients. These are the times that paralegal assistants will do the preparation for closings, trials and hearings, corporate meetings, conducting legal researches, obtaining affidavits, and assisting attorneys during the trials and meetings. Despite the heavy workload, paralegal assistants can enjoy an average starting salary of $47,000 or above minimum wage.
8. Court Reporter or Stenographer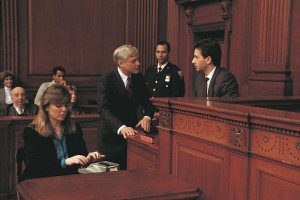 The National Court Reporters Association offers certification program for competent individuals to become a Registered Professional Reporter. Aside from passing the written skills, you should meet their standard typing abilities of 225 words or more per minute. With the stenotype machine, everything said in the court room is recorded. There is also a need to review any technical terminologies to maintain accuracy at all times. A stenographer/RPR can receive an annual median salary of $48,000.
7. Tax Examiner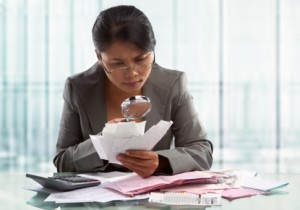 If you are deeply inclined with numbers or figures with perfectionist prerogative, being a Tax Examiner is a suitable job for you. A tax examiner is responsible in checking individual's federal, local and state tax returns for accuracy purposes and to determine if there are discrepancies. They see to it that taxpayers do not take any deduction and tax credits with illegal entitlements. An individual with one year full-time specialized experience, whether in accounting or tax analysis and bookkeeping field, can apply for this job. You can earn as much as $50,000 per median annual salary with it.
6. Whole Sales Representatives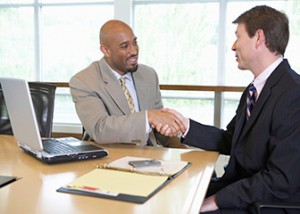 With excellent marketing skills and good customer service relations, you can work directly for a company. Usually, you will be the one to promote or sell a product such as a car or a property to customers in behalf of a wholesaler or manufacturer. The more clients you recruit or convince to purchase the goods, the more money you can make for the business. With estimated $53,000 median annual pay, you can have a good investment with the chosen career.
5. Surveyors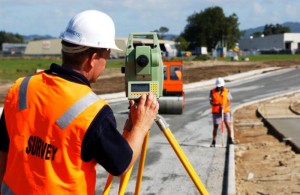 Surveyors can be in the residential, commercial, or telecommunication field. With residential services, land surveys are intended for installing fence, pool area, backyard, and other home additions. Surveyors are also hired in large commercial construction sites for construction staking, boundary surveys, railroad surveys, and more. The telecommunication surveyors are responsible for land tower site and boundary surveys. Surveyors usually earn a starting salary of $55,000.
4. Electrical Technician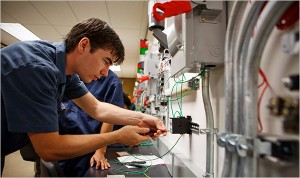 There are vocational technical programs and courses that can provide marketable skills and knowledge among those who did not finish any college degree. Though electrical works are highly technical, technology and the availability of Internet access make everything much easier. Important qualities of a technician includes being patient, cautious, diligent, perfectionist, hardworking, and of course, knowledgeable in handling any complication with hardware parts. With the sophistication on the job services, you can earn as much as $56,000 in median annual salary.
3. Dental Hygienist
One of the most rewarding careers to pursue even without a college degree is that of becoming a dental hygienist or a dental assistant. You will be responsible in assisting a dentist in keeping servicing customers with oral checkup services. The salary may reach up to $68,000 in median annual salary, depending on the state you will be working, number of years on the industry, required certifications, and of course, your performance.
2. Web Developer/Designer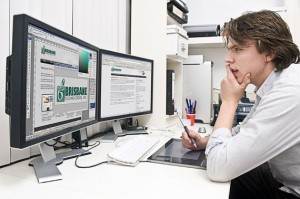 With extensive knowledge, artistic designing, and expertise in print media, you can be a web developer of a legitimate company or website. The job requires working with large resolutions or files, texts and images that need alignment or editing, as well as customization on the colors and themes of a web page. Basically, all you have to do is develop a website's features to attract the targeted customers and will be paid accordingly. The best way of getting hired is by creating your own website and showcasing your skills. With state-of-the-art produce, you can earn as much as $76,000 or more.
1. Online Advertising Manager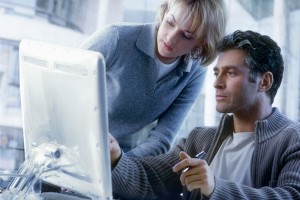 It is undeniably a trending and fast-money-earning career for you to become an Online Marketing Manager. The job requires overseeing of a business or company's advertising activity to see if there is sudden increase, decrease, or irregularity in the business status. Other job specifications include implementation of advertising campaigns, directing a business strategy, as well as supervising various advertising-related departments. With expanding media activity, there is a rise in employment for online advertising managers. The earnings can reach up to $87,000, which is considered one of the most profitable jobs, requiring no college degree.