We all know that top rank executives earn a steady, fat paycheck. But did you know that some lucrative jobs could be found not in posh company buildings? Yeah, you read that right. Some careers that pay well are not as popular as the rest but since they could earn you a five to six-digit annual salary, they are worth knowing. They are also definitely worth trying, especially for those who want a better and more stable financial future.
10. Toll Booth Collector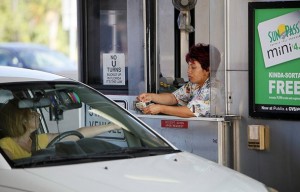 The small, jail cell like toll booth is not your ideal workplace, alright. But with an average salary of $45,000, who are you to complain? Aside from the good pay, there are also compensations and rewards that are awarded collectors for spending the night in the booth, getting toll fees from people who are out to have fun somewhere. There is also a good benefit package that awaits you, which non-union workers could only wish for.
9. Fashion Designer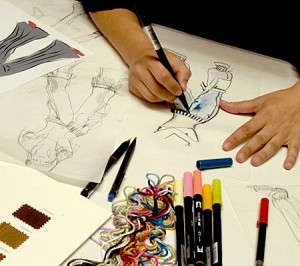 Fashion is almost second nature to women. If you happen to have the talent for creating fantastic pieces of clothing, you could do well in this career. You basically need to sketch clothing designs, choose fabrics and patterns, and make sure that it will come out beautiful and saleable. If you are able to perform those tasks, you could well earn a steady income of $65,000. Some people starts at fashion design as a hobby and that's so amazing considering how well talent in this field gets paid. You can either start your own fashion house and potentially earn more or be employed in a clothing company and lend your expertise to direct their fashion forward.
8. Prostethist/Orthotist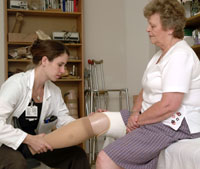 A prosthetist/orthotist works as an orthopedic professional. You will be tasked to fit, design, measure, and fabricate facial parts and limbs. Depending on how good you are in the field, you could earn an average of $71,000 for this kind of job. Not bad, right?
7. Radiation Therapist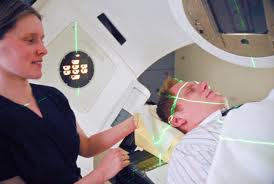 This is another topnotch job post in the medical field. With the rise of demand for radiation therapist comes a rise in pay as well. Surprisingly, you are only required an Associate's degree to become a radiation therapist. Also, even without work experience, you could well be employed by any reputable hospital that offers this kind of therapy to patients. As a radiation therapist, your task is to check the equipment and manage it properly. You are also responsible in keeping track of the patient's reaction to treatment. Documenting the whole session and making sure it comes out right is not bad enough for a day job, especially since it pays about $75,000.
6. Voice-Over Artist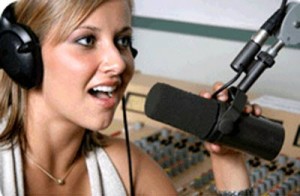 You do not need to be Julia Roberts or Ben Affleck to earn a decent income from the entertainment industry. You can work well behind the camera and still earn a good sum of money. With talent in voice-over recording, you could go a long way, reaping about $80,000 per year. Plus, it is not only Hollywood that needs such talent. Audio work can be found in radio, television, and movies – in all parts of the world.
5. Flavorist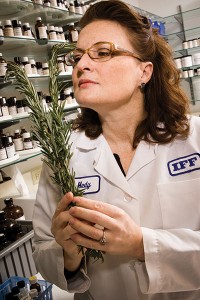 As a flavorist or flavor chemist, you will be hired as a research scientist. You will be tasked to synthesize and restructure natural and artificial flavors and get paid an average of $100,000 for it. This type of job is in demand not just in food manufacturing industry but also among companies that manufacture hair care and treatment products, skin care products, and home cleaners, which must be ensured with a pleasant smell. You could also be hired to change the taste of some medicines, especially those that come with an inedible bitter taste.
4. Podiatrist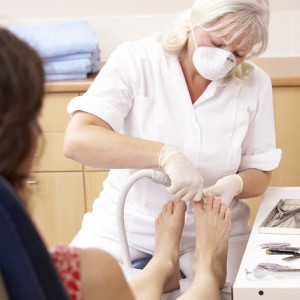 As a podiatrist, you will be assigned to deal with ingrown toenails, ulcers, and bunions. It may not be a kind of job that you will look forward coming to everyday. Once you become aware that you could earn up to $150,000 for it, however, you might want to rethink your idea of a dream career.
3. Master Sommelier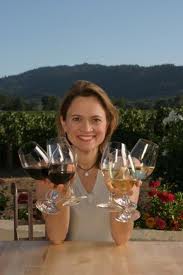 Are you a wine expert? Use that expertise to earn an income amounting to $160,000. As a sommelier, you will help diners decide which kind of wine complements their meals perfectly. You will be employed by hotel and restaurant owners to provide assistance to their round of elite clients. You also have the responsibility in helping your employers decide which wines should make it into their wine lists.
2. Ethical Hacker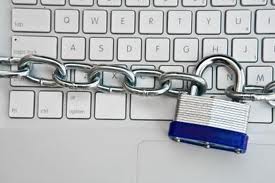 If you are well pronounced in computer network and programming, this is a job you might want to try. Companies hire an ethical hacker to keep track of glitches in their computer systems so they will not be vulnerable to malicious hackers. Basically, what you will be tasked to do is no different from what a malicious hacker would do. The only difference is that you are authorized to hack the system. You will be attacking the system on behalf of your employer. That way, you can define how vulnerable the system is and what tweaks can be done to keep it safe all around against malicious hacking. You can earn up to $170,000 a year for doing this odd desk job.
1. Submarine Cook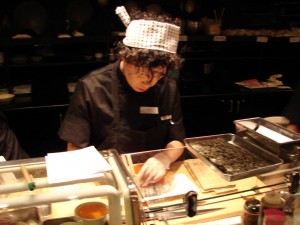 You will not see so much of the daylight but your life will definitely be enlightened by the amount you are going to take home to your family. As a submarine cook, you can be paid up to $187,000 since you will have a critical job for the Navy's meals. Aboard a submarine, Navy personnel could have very low morale due to the deprived conditions they have to deal with for six months or so. The only thing that could comfort them is food. That's why quality cooks are highly valued. If you think you have the kitchen skills and you have what it takes to put up with the same deprived conditions aboard a submarine, go ahead and try applying for this job.