The average cost of a wedding in the US is roughly about $20,000, and it can cost more depending on the number of guests and location. One of the best ways to cut wedding cost is to choose inexpensive wedding reception foods. The food at the reception often eats up a large portion in the wedding budget. You can save a great deal of money if you'll set-up simple buffet rather than a fancy hot meal. Preparing the foods yourself, instead of hiring a catering service, is also another way to minimize expenses. The following are some inexpensive wedding reception food ideas fit for your wedding budget.
1. Pasta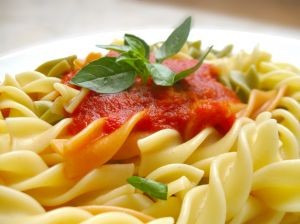 Pasta dishes are one of the easiest and inexpensive foods to make for a wedding reception. Noodles can be bought almost anywhere at supermarket and restaurant supply stores. And the best thing about them is they are relatively cheap. You can choose them as a main course for your budget wedding dinner. Macaroni cheese, lasagna, and spaghetti casserole are some of the best pasta dishes you can serve for your wedding.
2. Finger Sandwiches
Whatever the occasion, finger sandwiches are always a hit. Not only that they add a touch of festivity to the overall menu, but they keep your guest alive and full even before the main meal. They are lighter to serve and easier to eat. Moreover, they are only cheap and easy to make. Some of the common sandwiches are cucumber, apricot ham, tuna, chicken, and pineapple cream.
3. Crackers and Cheese Squares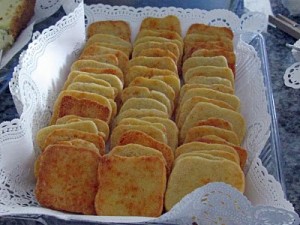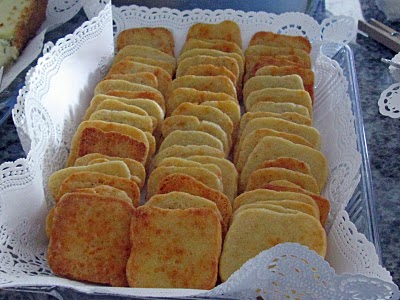 Just like finger sandwiches, crackers and cheese squares are great wedding reception food ideas. They are cheap and easy to prepare. In fact, you can already buy ready-to-eat crackers at any grocery store. Your guests will surely enjoy them, knowing that they can nibble on them while waiting for the main course.
4. Potato Salad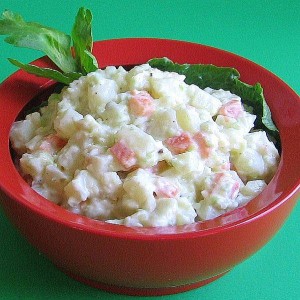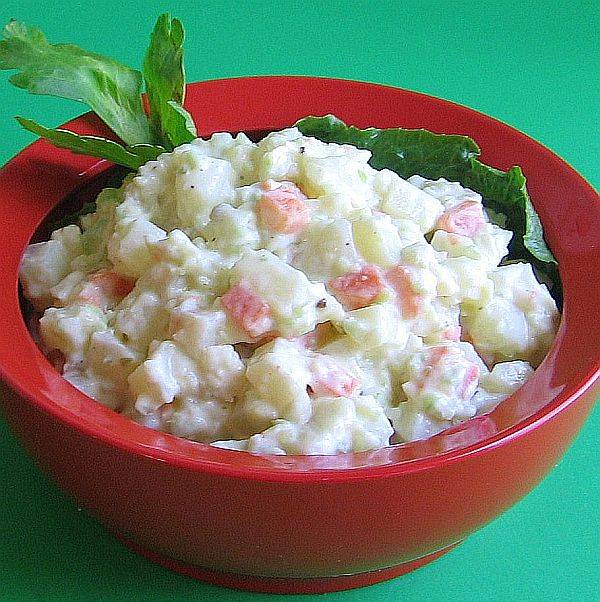 Potato salad is a classic picnic food, but it is also a popular choice for budget wedding celebration. The great thing about this dish it is very easy to make. Moreover, you can buy large quantities of potatoes at very cheap prices.
5. Vegetable Platters and Fruit Kebabs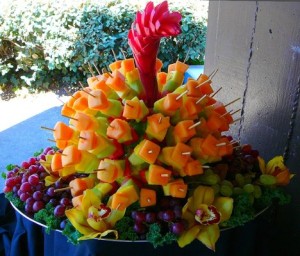 Vegetables and fruits are a perfect addition at the wedding reception. They are not just a great party meal, but an excellent snack and dessert as well. Preparing different vegetables on a platter and putting fruits on a stick, with a variety of dips, will make your wedding reception much more fun and exciting.
6. Chips and Dip
At any occasion, chips and dip are a favorite snack. Similar to vegetables and fruits, they are great wedding reception food ideas. However, when preparing for this snack, be sure to include a variety of dip, so that your guests will have options to choose from.
7. Soup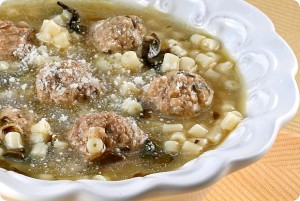 If you want a tasty, delicious, and inexpensive meal for your wedding, soups are also a great choice. They are perfect especially if you're celebrating your wedding at cooler night or during the winter season as they provide warm and cozy feeling.
8. Cheese Roll-ups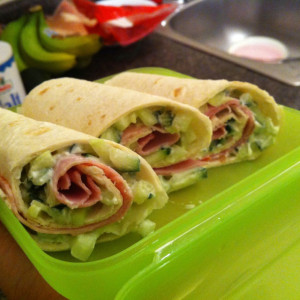 Cheese roll-ups are a nice and perfect food selection for couples on a short budget. The dish only contains cheaper ingredients, such as rice and cheese. And what's great about it is it easy to make and only requires minimum time to prepare. Moreover, it's delicious and tasty, especially if it comes perfectly melted.
9. Non-alcoholic Drinks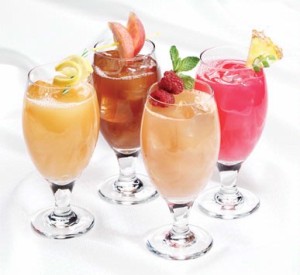 Wine and beer are costly. To avoid paying more on drinks, only serve fun, non-alcoholic beverages, such as fruit punch, fruit smoothies, or frozen mocha. Your guests will surely enjoy these unique beverages. But if you really want to serve some liquor at your wedding, make sure to limit it to only one signature drink.
10. Simple Cake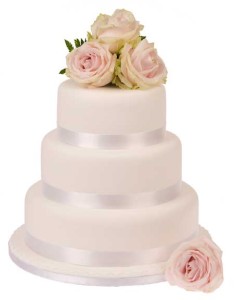 Although it's really great to have an extravagant cake at your wedding, it's still wiser to go for a simple cake. For a couple with limited budget, it is not reasonable to spend hundreds of dollars for a single cake.  Shop around. For sure, there are beautiful wedding cakes offered out there at a very cheap price. After all, most guests don't eat the wedding cake, so there's nothing you have to worry about.
You don't necessarily need to spend thousands of dollars to enjoy and have a perfect wedding day. With a little resourcefulness and creativity, you can have a perfect celebration that you and your guests will cherish for a lifetime.
Have a happy and unforgettable wedding party with these wedding reception food ideas!