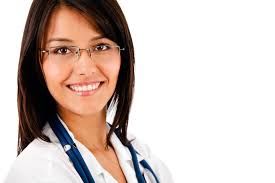 Are you thinking of ordering your eyeglasses from Zenni Optical? Read our Zenni Optical review to know more about the company and its products and services.
People wearing eyeglasses or contact lens will agree that it is not easy to get the right eye wear that will help you with your vision problems. In fact, there are people who are very particular and meticulous when it comes to ordering their eyeglasses. Zenni Optical is a website where you can order your eyeglasses online. It is known for its affordable and wide-range products.  
What makes Zenni Optical stand out from the rest? Read this Zenni Optical review to find out.
An inexpensive option
The cheapest pair of glasses in the market typically costs around $40-$50. If you opt for the branded ones, their costs usually start from $100 and cost even more for special models. But Zenni Optical has brought in a revolution in the eyeglass market. With its cheapest model starting from $6.95, the company definitely offers you the best option for an average cost-conscious consumer.


Low price doesn't mean low quality
There is a popular saying in the business world – "quality doesn't come cheap'" But not with  Zenni Optical . They are an exception! It offers some of the lowest priced range of eyeglasses in the American market, while delivering good quality too. According to a survey done by the toptenreviews.com, the company delivers better help and support services compared to companies which typically make glasses 4 times more expensive than Zenni.
Custom Products
Usually customized products are harder to manufacture and cost more expensive. However, through its website, Zenni Optical allows customers to choose their preferred model out of the hundreds of choices. Glasses are made from the exact specifications from their optician. You just need to click into their website and order what you like. It's as simple as that! Through a virtual widget on their website named Zenni Frame Fit, you can see the exact model that fits you.
Home delivery
Imagine the extra cost on your car's gas and the time consumed to get to the city to get your preferred glasses. In this age where 'time is money', people often delay purchasing their glasses because of the hassles involved. To save you from all this, Zenni Optical offers a 2-week home delivery policy on the glasses that you order online.
How is it so inexpensive?
According to Zenni Optical's website, the secret behind their competitive pricing is their efficient supply chain. Instead of allowing to be influenced by middlemen, they directly order products in a streamlined process. Their 'green' factory (which also has been awarded by a US government agency) has been able to manufacture glasses at costs lower than that of Chinese factories.
Wide range of choices
Zenni manufactures a diverse range of eyeglasses. They have special sections on their website, dedicated to men, women and children. They offer choices of different styles, shapes and materials. Ranging from titanium framed to simple plastic framed glasses — there isn't anything in the world of glasses that you won't find at Zenni Optical.
The backdrops
A perfect world isn't imaginable'! Same goes with Zenni Optical. If you are a fan of branded items, then Zenny certainly won't fit your choice. As a relatively new company that started in 2003 with moderate investment, it's not a well established brand. Even in terms of prices, although their low end products may sound cheap, their specialized products, like their titanium framed glasses, aren't so. The more the features and the better the quality, the pricier it is. While evaluating their return policy, their shipping score and the average lens quality, Zenni certainly has plenty of room for improvement.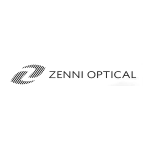 Our Thoughts:
Overall and based on the Zenni Optical review we did, we can consider this company to be a good choice for you, if saving money is your priority. Their reasonable cost and reasonable quality serve well to the needs of millions of customers. No wonder the market share of Zenni Optical is growing every year.