There are many good laptop brands in the world today. The choice would depend on the personal taste and preferences of the laptop buyer since many brands do provide high quality features that are worth the expense. Investing on the best laptop brands would ensure that you will have an efficient device to help you with the activities that you need a laptop for – whether for work, gaming, photography, design, or simply surfing the Internet and updating your social networking accounts. Here are the 10 foremost names in the laptop and netbook industry today. We hope this helps narrow down your options if you are currently in the search for a great laptop.
10. HP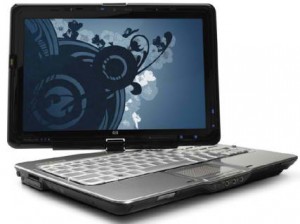 The American company, Hewlett Packard is a well-known global name, but when it comes to laptops it's not the first brand that comes to mind. Still, it is considered a major laptop company because it offers products that are easy to use, much like its other electronic offerings. HP laptops look as good as the competition, but it is only at number ten because some models are known to fail at the reliability component.
9. Dell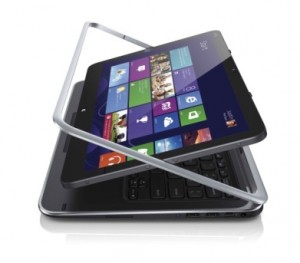 Dell laptops look great and have amazing features. And despite a drop in sales in the previous year it still has the capability to come up with great design features. The XPS 12 Convertible is a good example. The magnetic display is magnetic and is built to rotate. There's also the Latitude 6430u that's as sleek as they come. Some users report that it is lousy on the technical support. If Dell brushes up on that then this multinational American firm's laptops it might end up at a higher ranking at this time.
8. Samsung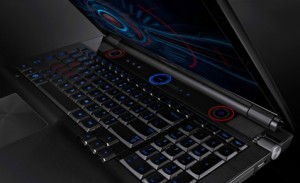 South Korea's Samsung Company has come up with a gaming laptop that's great in terms or power settings, battery life and keyboard-touch pad features. And everyone is saying that the Samsung Series 7 gamer display is quite awesome. It is also rather affordable and gamers are happy enough with the power that it provides and it is a machine that stands out for half the price of top of the line gaming hardware.
7. Acer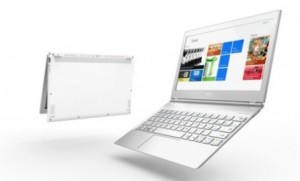 Acer's Aspire line is durable, affordable and powerful enough for any kind of use. Its core processor is reliable, but some users do not like certain aspects of its keyboard. Through the years, this Taiwanese company has managed to come up with laptops that fit the needs of regular, non-gaming users. Acer has models that offer extra crisp graphics and high definition screens for a great visual experience. The Ultrabooks are quite an impressive lot.
6. Sony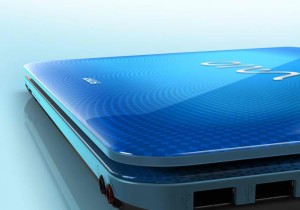 Sony products have always been known for high quality and great performance. It is a well-known Japanese brand. And it is only to be expected that its Vaio series is at the high end of the price range. The Vaio series has a distinct look that appeals to the young professional. And those who can afford it do not think twice in getting it. There may be cheaper options with the same features but many people still prefer the carry around a laptop edged with a prominent name.
5. Toshiba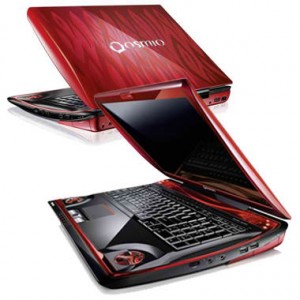 There may be new names that have ousted Toshiba of Japan from the top spot in recent years, but the fact is this brand still makes it to the top three or the top five. The reason for that is that every laptop that it has produced so far is completely reliable. It also remains competitive in terms of design and cost. Consumer laptops from Toshiba never fail and that is why it is listed by many of those in the industry as number one still, despite the popularity of other brand names.
4. ASUS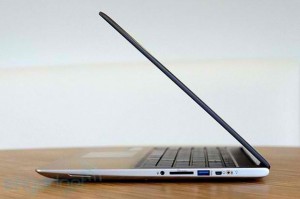 The Utrabooks put out by ASUS, a company that has its main headquarters in Taipei, has amazing touchpad and keyboard features that could go against the other top contenders. Though it was not consistent in the past, producing laptops that were below par, it has shown the world that it could improve on both hardware and software. Its latest models now have better touchpads, and its technical support leveled up as well. And it is known now for coming up with a notebook that has top features yet still affordable.
3. Lenovo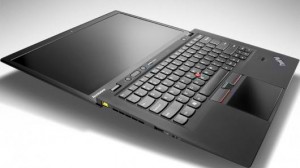 The Chinese electronics giant Lenovo found a winner in the ThinkPad X1 Carbon. It keeps coming up with exciting designs. It's been on a roll and has since become a global brand (thanks in part to the not-so-subtle promotion brought about by the last Transformers movie. The ThinkPad and IdeaPad line-ups are bestsellers that are also high in the reckoning of critics. There may be kinks noted on the hardware but Lenovo is an overall great laptop brand and the competition has already noted its ability to think outside the box.
2. Alienware
Alienware is not for the faint-hearted. The very heavy M17 is not meant to be lugged around because it's too heavy. But when it comes to gaming requirements, there is no other better equipment for a serious gamer. Many features are customized for game events. Some say that it's a little lacking in the bass (no subwoofer) but the audio is still crisp as can be and the visuals are really impressive. This computer hardware specialist is a subsidiary of Dell.
1. Apple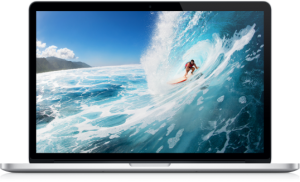 MacBook laptops are not just head-turners because of the sleek and streamlined lines. Apple has fitted all their laptops with dependable and high performance software. The hardware specifications are top end. And there still is no better keyboard in the industry today than those that are fitted onto Apple laptops. They have been called "perfect" on many accounts, and there are very clear reasons why. And since Apple wants to remain on top, it has also made sure that the expectations of people who require excellent and prompt tech support are met. And you can always go to a Genius bar for more techie (or other) discussions.