Unless you are a very organized person and you have a good background in accounting, it is recommended that taxes should be filed with the help of a professional or by using a trusted tax preparation software. The best way to file taxes depends on your preference. One person may find it better to get the help of an expert while others prefer to use a tax program.
Whether you decide to hire a professional or use a software for your tax preparation and filing, you still need to collect receipts and proofs for your deductibles. These are important so you have something to back up your claims. Get to know the deductions that you can include in your file to maximize your return. Some of these deductions include contributions on health and retirement insurance, some educational expenses, gifts and donations.
10. Hire a Professional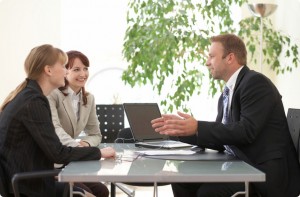 The best way to file taxes is to hire a professional in this area, especially if you are not confident that you can do it on your own. You can hire a reputable accounting firm or get a trusted CPA to do the job for you. Work closely with the professional so you can provide the information and documents needed for the tax preparation and filing. The cost of service depends on the firm's or person's experience. Those who have been in the business for years and were able to build their reputation usually charge higher. You can pay from $150 to $500 depending on the professional you hire. Do your research by asking for recommendations, as well as searching online for the right candidates to hire. Hiring an experienced and licensed expert that has proven himself in this field is important to ensure that your filing will be taken care of properly. Check the website of the American Institute of CPAs or AICPA to verify if the CPA you are about to hire is really licensed.
9. Turbo Tax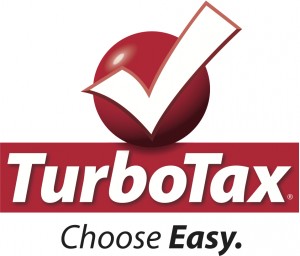 You can also use a software that is specifically designed for preparing and filing taxes. Find one that has been proven to work accurately by other users. One of the best selling programs for filing taxes is Turbo Tax. It has a user guide that can help first time users conveniently use the program. It is known for its perfect accuracy on its calculation. Error checking is also done to ensure that the tax filed does not have any mistakes. If you would like to talk to someone regarding the use of the program or concerning tax filing and preparation, experts are ready to help anytime via phone or chat.
8. H&R Block at Home

This software was made by people who are experts on tax to assist those who need help in preparing tax files in a hassle free way. Like Turbo Tax, it also has a user guide, as well as a session with a tax professional to give advice and answer questions that you may have with tax. It also prides itself for its accuracy. Because the developers are confident with this product, you will be compensated if you incur any penalties on your tax filing.
7. TaxAct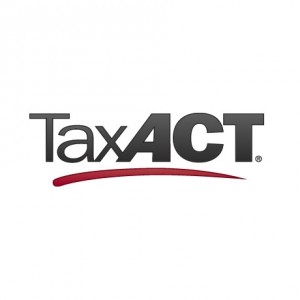 This is another tax preparation and filing software that can be installed on the computer or be accessed online. It has a free version, which you can use without a cost. The free version offers access to all e-fileable forms and help your prepare, print and also file tax returns without any cost. E-mail and audit support is also available without a cost. However, if you would like to get more features, you may want to consider the paid versions. The paid version offers importing of tax data from previous year, non-cash donations value maximization, fast and accurate preparation and phone, e-mail and audit support for no additional payment.
6. TaxBrain

This is an online software that you can use for preparing your tax files for free. You only have to pay for its filing. The security and accuracy of this program is 100% guaranteed. This program has been trusted and authorized for e-filing since 1989. When using TaxBrain, you have the option to choose direct deposit, which is the fastest method of receiving your tax return.
5. eSmart Tax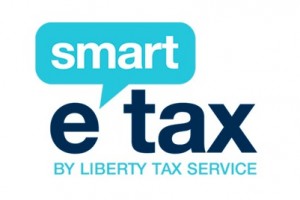 This is an online tax preparation and filing programs that you can use for free. It also comes with paid versions called Deluxe and Premium. Since the paid versions require payment, they offer more features than the basic version. However, if you prefer not to pay for your tax preparation or your filing, the basic version will work for you. It includes free chat support, data import from other fax preparation software like Turbo Tax, filing of federal tax and CPA audit assistance. The Deluxe version offers free tax support, technical support, data import from other tax preparation and filing programs, audit assistance, itemized deduction, more credits and more income. The Premium version offers the basic features plus self-employment tax, profits and losses, depreciation and amortization, sale of business property, first time homebuyer credit and charity deductions calculator.
4. CCH Complete Tax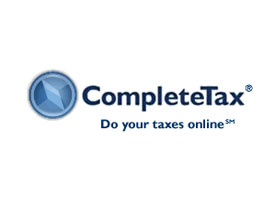 Complete Tax is another program that you can use for preparing and filing federal and state taxes. There is a basic, deluxe and premium version that you can use. The basic version is available for free. Get access to tax forms that are commonly used, import data from other tax filing programs and e-file taxes. The deluxe version is available for $39.95. It offers itemized deductions, credits that lower your taxes, employee business expenses, investment and retirement coverage, charitable contributions and education coverage. The premium version is available for $59.95. It offers advance help features, self employment tax, depreciation and amortization, profits and losses and sale of business property.
3. Express Tax Refund

This is an authorized e-filing program by IRS. The privacy and security of your data is guaranteed by using Express Tax Refund. It offers free customer support so you can find answers to any of your tax or software issues immediately. This software is easy to use as you only have to answer interview type questions before the filing. Once done, you can wait for your tax refund to be received.
2. Tax Slayer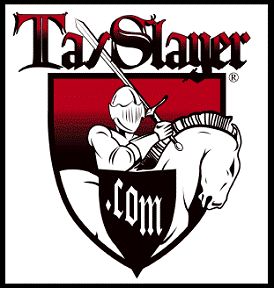 Tax Slayer comes in free, classic, premium and military edition. The free edition offer free preparation and filing of form 1040EZ to qualified individuals. Visit its official site to check if you qualify for this. The military edition is also free but this is specifically offered for those who are actively serving in the military. Those who qualify can take advantage of live phone support, real time tax refund calculator and major forms and schedules. The classic edition is available for $9.95. It offers e-mail and phone support, import information from previous year and major forms and schedules. The premium edition is available for $29.95. It offers all features of the classic edition, as well as tax audit assistance, free live tax advice, prior year comparisons and priority support.
1. TaxSimple

TaxSimple is a tax preparation and filing program that has been around since 1983. It provides support to the preparation and filing of local, state and federal taxes. Partnerships, estates, gift and individual corporation taxes can be calculated accurately.
Weigh on the options carefully to decide on the best way to file taxes for you. This is important as errors on your files can be a huge convenience. Not only you would spend time and energy fixing the mistakes but you will also be given penalties, which can affect the amount that you will get on your income tax return.