A lot of people think that you need to have a capital in order to make money. The truth is, there are several ways on how you can make money with no money. If you do not have the cash to spend for starting your own business or you have dollars saved that you do not wish to spend, you can still find things that will let you earn some profit.
This does not mean that you will earn without doing anything. It means that you can use your skills, time, knowledge and effort to earn. Most of these things can be done on your free time so if you have a day job, there is no need to quit. These jobs will earn you additional income.
10. Accounting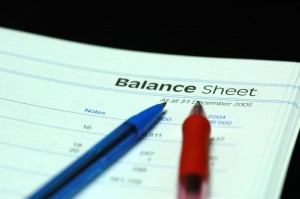 If you have knowledge and experience in accounting, you can offer your service to small businesses, either online and around your area. Unlike huge corporations, most of these companies do not have their own accounting department. They usually hire an individual to do their accounting for them. You may offer your service at a lower rate than other professionals to have a better chance of being hired.
9. Call Center Agent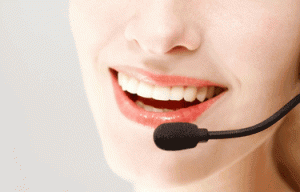 Call centers nowadays no longer just operate in a local office. Several call center companies run online. If you have a computer with Internet connection and a quiet place in which you can work, you may consider getting a job as call center agent. It is important that you have good communications skills for this job. If you are patient and you see yourself assisting clients with their inquiries and concern, you can make money with no money as an agent. You can work as a part time or full time employee depending on your preference.
8. Repair Clothes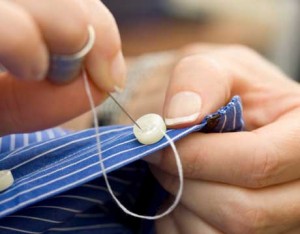 If you have the tools and skills in clothes repair, you can offer this service at home. If you have a regular job, you can do it on your free time. Let your friends and relatives know about this service so they can go to you in case they need to have their clothes repaired. If you have a computer and printer, create a printout that you can post outside your place to let neighbors and other people know about your service. You can earn a good amount from this especially if your place is far from a clothes repair shop. People around your area would prefer to go to you since this will save them time and energy.
7. Clean Homes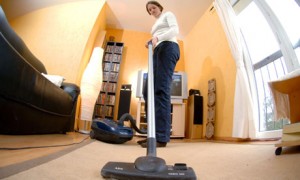 Since most people are busy nowadays, they usually do not have time to clean their houses. That is why they hire someone to do it for them. Offer home cleaning to people you know during your free time. You need to invest time and effort from this but you will earn cash without any capital. Make sure you do well so they would recommend you to others.
6. Laundry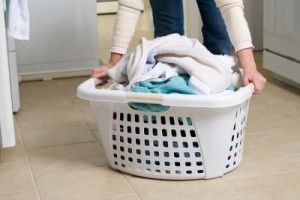 Like home cleaning, working individuals or parents often have their clothes washed on laundry shops. They are too tired from their work to do this by themselves. If you have the time and you think you have the energy to do this, why not offer to wash clothes for them? Laundry shops usually charge per kilo so people pay a lot to have a few clothes washed. Charge lower than what they pay so you could get the job.
5. Write Articles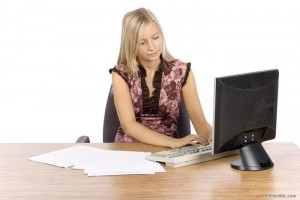 If you enjoy writing, you can actually earn from this skill. There are sites that pay for submitted and approved articles. Furthermore, there are companies that hire writers to write on specific topics. They use these articles to advertise, as well as market their products online. Some companies or employers will pay you per article that you finish while some pay a monthly fee. Check out their terms and see which of them works for you. Most of them will give you topics to write about and the submission date.
4. Blog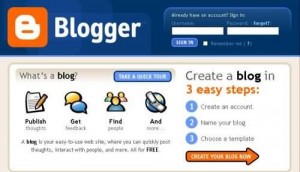 If you love blogging, you can earn from this hobby through advertising. If you have huge traffic coming to your blog site, advertisers will be interested to advertise on your blog. You can also earn by posting clickable ads on your blog like advertisements for Google AdSense. You will earn a specific amount every time someone clicks on the advertisement. The amount paid per click may not be that huge but it could add up in the long run.
3. Offer Services Online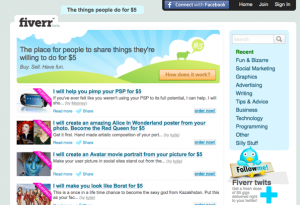 Your talents or skills may be needed by someone so why not offer your services and earn cash? There are sites like Fiverr that lets you offer any services that you can do for $5. There might be someone out there looking for a person to do the specific service you are offering. If the right person finds you, that's an additional $5 in your pocket. You may also sign up on job sites to find employers offering jobs that match your qualifications. Some of them are part time, project based or full time.
2. Sell Products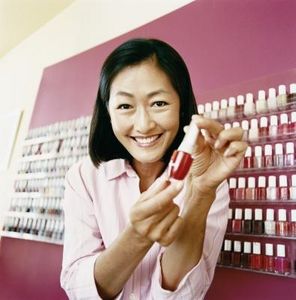 Selling products doesn't mean that you need to have start up money. You can sell other people's products and earn a commission. Find friends and relatives that have their own business selling various products. If you have marketing skills, you can earn some money from this. You may sell directly to people you know, as well as offer the products online. With the popularity of social networking sites, it is easier to reach out to more people that may want to buy the products. Furthermore, you may earn commission by selling beauty products from well known companies like Mary Kay.
1. Sell Design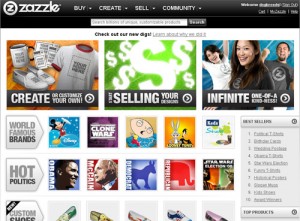 If you love graphic designing, turn your talent into profit by selling your designs. There are sites like Zazzle that lets you post and sell your designs for free. You do not have to pay for anything to start an account on this site. Moreover, you may earn additional cash through referrals.
With all these great ideas to make money with no money, you can now start earning additional cash without having to worry about the capital. Some of these jobs may not be that easy. But who said that earning money would be a walk in the park? With your patience, hard work and time, your profit will grow eventually.