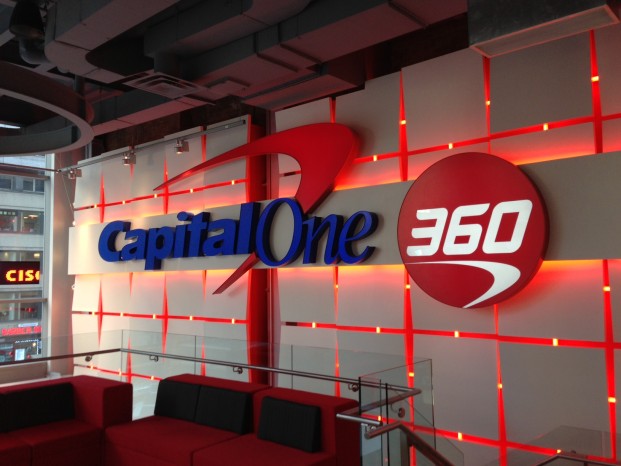 A new kind of bank has opened shop.  Capital One 360 is an online bank that lets you conveniently transfer funds using just your computer and an internet connection.  It is a reincarnation of the old online bank ING.
What makes this online bank special?
There are no fees, nor minimum balances required for all types of accounts just so you can open an account in this bank.
Its cards are accepted in thousands of ATM's nationwide.
It offers competitive interest rates.
The service it offers is comprehensive and covers the banking and investing needs of individuals as well as businesses.
Personal Accounts
Personal savings accounts may be opened in three categories:  360 Savings, Kid's Savings Account and Certificates of Deposit.  There are no fees to pay for 360 savings accounts and Kid's Savings accounts.  Initial funding of the account is from an issued check drawn against a brick and mortar bank of your choice.
Once active, you are free to transfer money back and forth, even online.  Cards enable you to access your cash through thousands of ATM's.  Funds on deposit earn interest at competitive rates that are adjusted to reflect current market values.  Kid's accounts are much like adult accounts, except they are offered an interest at a "kid-friendly rate" of 0.75% per annum.  One drawback of all types of savings accounts is that you may only make six (6) withdrawals per month.  If you need more, then perhaps you should open a checking account.
Certificate of Deposits
As for certificates of deposit, these are cash deposits you can make for an agreed term of anywhere from 6 to 60 months.  Interest rates on CD's vary with the length of term and are fixed (regardless of changes in market rates).  Interest on CD's may be withdrawn monthly, annually, or at the end of term. But penalties will apply when the principal is withdrawn earlier than the contract date.  The penalties are likely to be more than any interest earned.

Checking Account
A 360 Checking Account, on the other hand, lets you draw cash as many times as you need to.  The first checkbook is given for free.  The balance in your account earns interest that varies with the amount of cash balance – the higher the balance, the higher the interest rate.  You are also issued Mastercard Debit Cards for all purchases and you will have access to 38,000 fee-free Allpoint® ATMs and 2,000 Capital One® ATMs scattered across the country.  There are no hidden fees.
Business Savings Account
Business clients may open a Business Savings account, a CD, or a Sharebuilder 401k account.  The savings account is almost the same as the 360 personal account, except it is registered in the name of a business.  The same goes for certificates of deposit.  The Sharebuilder 401k account is a low-cost retirement plan solution that fits any size of business.  Required forms can be conveniently filled-out and submitted online, and a quotation quickly follows.
Retirement plans may be made through Individual Retirement Accounts (IRA's) linked  to Sharebuilder 401k, which trade in stocks and bonds, and through savings in cash and CD's.  While IRA's are not charged any annual maintenance fees, other fees, brokerage commissions and service fees may apply.
Stock Market Investment
If you want to try your hand at the stock market trading, Capital One Sharebuilder is the most convenient way to do it.  Opening an account gives you access to regular updates, stock ratings and independent analyst reports.  If you open a new Sharebuilder account and trade within 45 days, you will be given a $50 bonus.
As with other banks, Capital One 360 also offers loans in the form of home loans.  This is great for those seeking a new home or to refinance an existing mortgage as loans are offered at competitive rates.  Mortgages can be either fixed rate or adjustable rate.
Conclusion
It is convenient, there are no fees and no minimum amounts required of savings, and it can be accessed throughout 40,000 ATM's in the US.  The long list of advantages, and the wide range of banking and investing services offered should be enough reason for one to open a Capital One 360 account.  Open one now and start saving, borrowing or investing from the comfort of your own home.