Whether you are a full time mom or you have a day job but wish to earn extra on your free time, there are easy ways to make money from home. That's right. You don't have to leave your house or your neighborhood to get additional income. You can turn some of your hobbies into business or you can use your skills or time to work for others. These money making ideas can help in your daily expenses or help you save up for your future.
Because of the increasing cost of commodities nowadays, it is wise to make use of your spare time in a productive way. This is very convenient for moms who would like to have control of their own time. This will allow them to still look after the kinds and their home while earning. But as mentioned, these jobs are not just for mothers as they are for everyone who would like to earn more.
10. Bake and Sell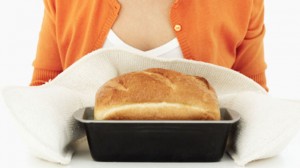 If you love baking, you can make cakes, cupcakes and cookies at home. If you have kids, you can even let them help and turn it into a fun bonding moment. Start selling to people you know including friends, neighbors and relatives. Ask them to tell others about your home business. Print out business cards so clients would know how to get in touch with you for orders. You may also get your own website to sell your products online or post on free ad and social networking sites.
9. Become a Freelance Writer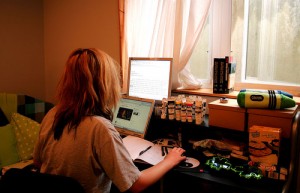 If you have a talent in writing and you think you can create engaging and unique articles on various topics, then you can work as a freelance article writer. You will be paid per article you finish. So your earnings will depend on the job you complete. If you write fast without sacrificing the quality of the articles, then you can earn a lot from this. What's even better is that you can write on your own schedule as long as you meet the deadline.
8. Work as an Online Teacher or Tutor
With the power of the Internet, almost everything can be done online including studying. Since a lot of people are taking online courses, you may apply as an online teacher to any of the online schools. You may need to have a degree on education or finished a course on the specific subject that you would like to teach. Check on their requirements for the job. Tutorials can also be done online. You may offer tutorial services on the web and find clients that you can teach online. Use your skills and knowledge to earn extra.
7. Sell Produce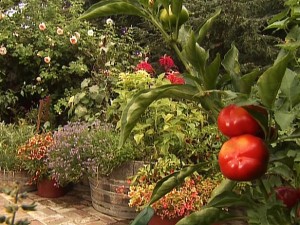 If you love planting, you can turn your hobby into a business. Grow fruits and vegetables in your garden or backyard and sell them when ready. People love fresh products so you will have a good chance selling them to your neighbors. If you love gardening, you may also grow flowers and plants that you can sell to other plant lovers out there.
6. Create Crafts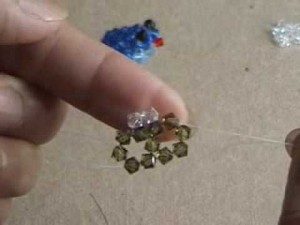 If you are creative and artistic, you can use your skills to make money. Sell your crafts to acquaintances, as well as online. A lot of people sell crafts that they create on the web. If you want to save money for your marketing, you don't have to get your own website right away since you can use free websites online that would let you post advertisements. Furthermore, you can take advantage of social networking sites to connect to your potential clients. Some of the things that you can create are jewelries and hair accessories.
5. Become a Home Based Call Center Agent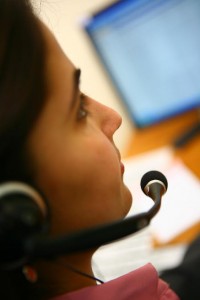 There are several virtual call centers nowadays that are constantly looking for agents to work on their sales, customer service, retention and technical department. If you have computer and Internet connection at home, and you have good communications and people skills, then you can be a home based agent. The good thing about this job is that the time is flexible. Since most of these call centers operate 24/7, you can find a schedule that would suit your preference. If you have kids and you prefer to work at night when they are already sleeping, you may find a job that would work for you.
4.  Work as a Transcriptionist or Data Entry Specialist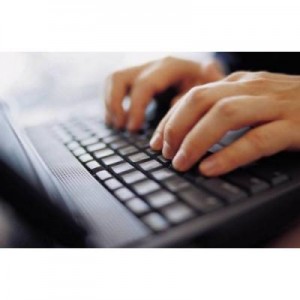 If being a call center agent is not your type of job, you can still earn money using your computer and Internet connection, plus your typing skills. Apply as an online transcriptionist or data entry specialist. As a transcriptionist, you need to transcribe audio files into word files. As a data entry specialist, you may need to collect data from the web and organize them in a database or Excel file. Fast typing speed and accuracy is needed for this type of job.
3. Sell Beauty Products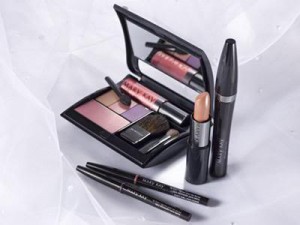 You can work as a consultant for reputable companies selling beauty products like Mary Kay and Avon. If you have lots of girl friends, this will be an advantage for you. You may also offer the products online to increase the chance of getting more sales. You will earn by commission basis on these products. Since they are known brands, it would be easier for you to push them.
2. Sell Other Merchandise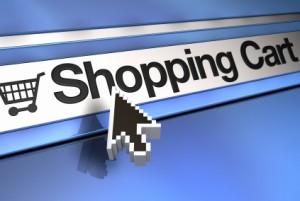 You do not have to create your own products to sell. If you have management skills and you wish to have your own business while at home, you may start an online business. Sell products that you are interested in. You may look for your supplies online since a lot of suppliers also have online shops. You can then offer the items on online stores like Ebay or create a Facebook page for your online store.
1. Blog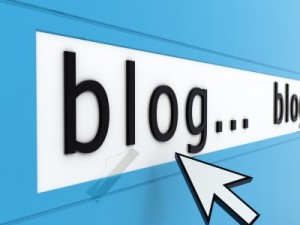 If you love blogging, keeping your blog site active and interesting can earn you money. How? Companies or businesses may advertise on your blog and pay you for this. This is one of the easy ways to make money from home since you do not have to do anything extra aside from your usual blogging.
These are just 10 ideas on easy ways to make money from home. There are still more things that you can do to earn cash without leaving your place. Sit back and think of something that you love doing, which you can turn into a profit making business.