Deep and restful sleeps every night – this is on top of your mind when you are looking for a bed. This how to buy a bed guide outlines the top tips that will guarantee you will have lots of restful sleeps.
Complete rest is something that everyone craves for because it helps recharge the body that no amount of lazing around during the day could achieve. Most of you have experienced a time when after sleeping at night, you still feel too tired to get out of bed in the morning. While it could be because you spend too many late nights or you are physically exhausted, a bed has something to do with how you achieve complete rest. Consider the fact that after ten years, a bed's characteristics deteriorate by 70%. Before you hit the shops when you need a new bed, consider these top ten bed-shopping tips.
10. Size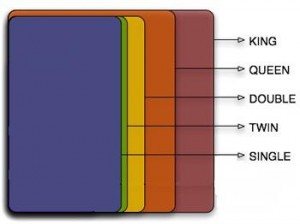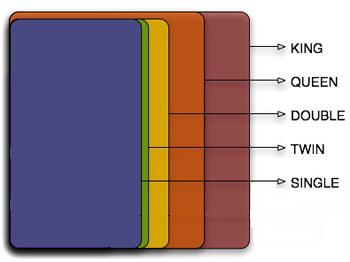 Consider the space where you are going to put the new bed. If you are going to put it in your old bedroom, you might want to assess if your old bed was too small or too large for the room. Also, take into consideration your height. If you are moving into a new home, measure the room and consider the size of the other items you are likely to place inside the bedroom. Leave ample space to allow free movement around the room.
9. Best type of bed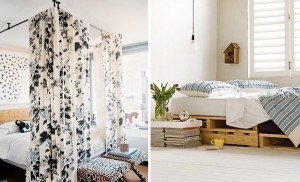 Take stock of the size of your bedroom, its design and style as well as your personal taste. Various types of beds are available. The most popular is the divan bed. This has a solid frame, which is good for a large room where it would have more focus. It is up to you to add a headboard to a divan bed. A bedstead has a slatted frame and comes with a headboard. This type is more decorative and more expensive than a divan bed. Space under the bed is open. For a younger person, consider buying a storage bed with two to three drawers on one side.
For a smaller room or for the guest room you might want to get a sofa bed. Bunk beds are good for children sharing a room while a cot bed is ideal as a transition bed.
8. Right Mattress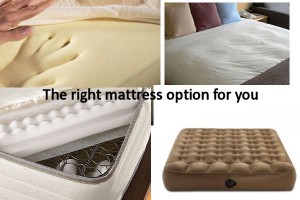 It is crucial to choose the right mattress, not only for a restful sleep but to make it last as well. It should have the right kind of support for your body type and your back. The mattress does not have to be too hard to provide firm support. Choose one that is neither too hard nor too soft. A hard mattress will not provide the right contouring to conform to your body shape while a mattress that is too soft will make it difficult for someone laying on it to move and might just sag after a short time. Make you decision on the supporting structure of the bed, the thickness of the top padding and your personal preference.
7. Where to buy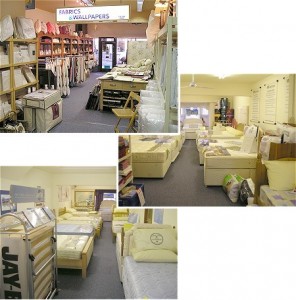 Coupled with the steps on how to buy a bed is where to buy a bed. A high-end store might have a number of beds that have most of the characteristics you are looking for but you also have to think of the cost of buying one from such a shop. Do not decide unless you have visited several stores and tested the bed. You might find shops selling general furniture actually carry a line of beds that are not only low-priced but are comparable in features to some high priced ones.
6. Testing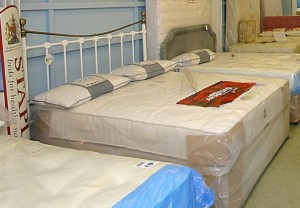 You will be using the bed for several years therefore it is a good idea to spend time choosing the right one. Majority of bed buyers spend less than two minutes trying different beds before making a decision. Oftentimes they end up lamenting their hasty decision. You would only know the difference between beds when you've done some hands-on testing. Lie on the bed as you normally would and feel how the mattress molds to your body and how it supports your weight. Test the spring in the mattress and how it bounces back into shape after you have risen from it.
5. Bring the person sharing your bed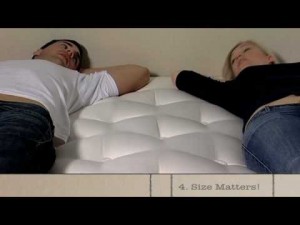 If you are shopping for a bed for two, then it is important that you bring your partner. Test the bed together before making the final decision. There might be a difference of opinion based on personal preferences, but do not avoid it and look at the pros and cons and learn to compromise.
4. Ask questions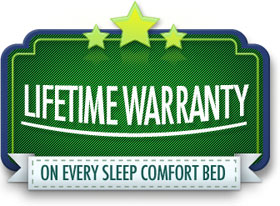 It is important to know as much as possible about the bed you are considering. And there are questions that you should not forget to ask. Know what the bed warranty covers and how long the warranty is to last. Ask about the delivery time and if the bed will be delivered fully assembled or if there is still some assembly that needs to be done on the bed. You should know also if the price of the mattress is included in the total price of the bed. Likewise, ask if the bed comes with a headboard or you have to buy it separately.
3. Right price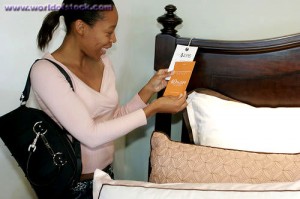 For this tip, it is advisable to check online for the prices of different types of beds. In this way, it would be easier to make comparison, as well as have a list of stores to visit. While you might have the funds to buy a bed immediately, do check if there is a sale coming. A big price cut is always welcome if you postpone the purchase for a few days or a few weeks.
2. Delivery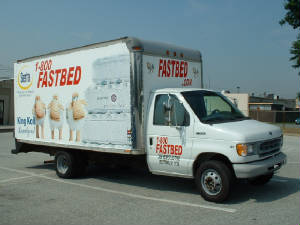 Unless you have a vehicle big enough to bring the bed home, in all likelihood you have to arrange for its delivery. Confirm if this is free or has an extra charge. Schedule the delivery when you or someone is at home to avoid any hassles.
1. Disposing of your old bed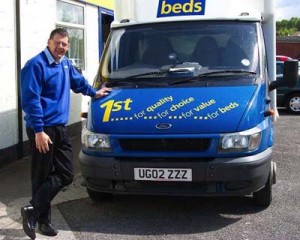 Of course, you have to dispose of your old bed now that you have bought a new one. You could recycle it or donate it to your local community. The shop where you bought the bed might offer to pick it up for you. Some stores offer it as a free service while others might charge a small fee. Be sure to ask about their policy regarding this before you agree.
After reading these tips you will definitely have a very good idea on how to buy a bed. It is not only the construction and aesthetic appeal that you should check, but also the mattress, the price, the size of your room and your lifestyle should also be considered.