Most people are looking for the easiest high paying jobs around. However, since each person has his own skills, talents, interests and specialization, a job may be easy for one but not to the other. For instance, those who love math may find math related jobs easy for them, which could be difficult to those who do not find this area interesting. People who love interacting with others may find jobs that require dealing with clients easier than those who are not comfortable socializing. Furthermore, there are jobs that have low stress level than others, which is why they are also considered easy.
A job will be easy if it is something that interests you, something you enjoy or specialize in or something that you are comfortable doing. Here are some of the high paying jobs that may be easy for some people to do. Check on the list and see if there is something that may work well for you.
10. Massage Therapist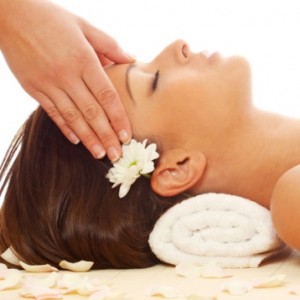 Massage therapy can be considered as one of the easiest high paying jobs because it is generally stress free. Clients hire a massage therapist to relax and feel better. The work environment on this type of job is also more comfortable and relaxing because of the soothing music played, as well as the aromatic scent from oil and incense used. A massage therapy program from an accredited institution or center is needed to get a license for this job. It usually requires a high school diploma to enroll on this program. But once you master the skills needed for this job, it will be easier to do it in the long run. The annual salary of this occupation is from $24,200 to $51,400.
9. Power Plant Operator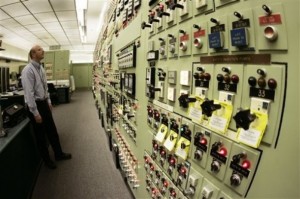 As a power plant operator, you will be responsible in the operation of the power plant system and distribute electricity to households and businesses. Once you know how to operate the system, it will be more simple because you just need to push the right buttons and the system will do the job for you. This job does not require a college degree, though employers may prefer those with at least a vocational diploma. Those who excel in science and math have a good chance of being hired. The salary for this job can be from $51,200 to $73,300 per year.
8. Tour Guide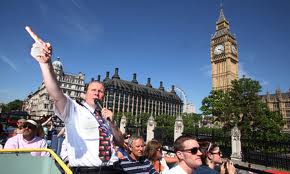 If you love dealing with people and you love visiting places, this job would be easy for you. As a tour guide, your responsibility includes leading tourists, individuals or a group of people that are on a trip or outing. Giving information about the places you go to is also part of the job. The requirements of companies for this position may vary. However, you need to be an expert on the places that the tourists will visit so you can give them the right information, as well as answer their queries. You can earn $52,000 and up per year for this job.
7. Freelance Writer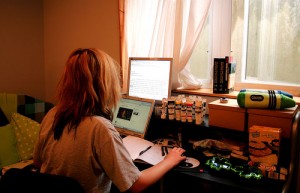 This could be an easy job for those who have passion in writing. There are people who write entries on their personal blogs because they love doing it. If you are one of these people, you can earn from your interest by becoming a freelance writer. You may get projects that you think you could finish on a specific period to avoid being stressed over submissions. Depending on your writing skills, experience and how much you are willing to work, you can earn from $28,000 to $105,000 annually.
6. Personal Trainer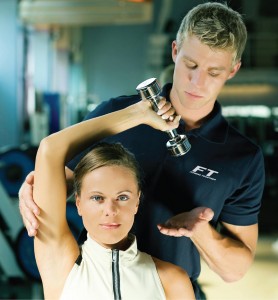 If you are into fitness and health, you may enjoy a job as a personal trainer. A high school diploma and certification are all you need to become one. As a personal trainer, you will coach and guide your client to achieve the weight or body that they want. It is considered as an easy job if you love what you do. You can earn from $25,470 and up per year for this job.
5. Optometrist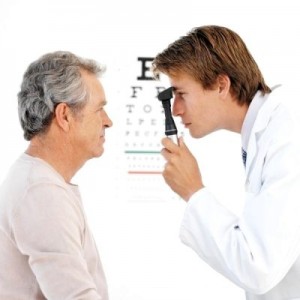 This occupation requires a minimum of three years undergraduate study before going to an optometry school. However, you may also choose to finish your bachelor's degree before enrolling for this program. As an optometrist, you will help clients with problems on their vision. You will be responsible for diagnosing the specific concern then provide solutions to improve their eye sight including glasses and medicines. Serious eye problems that cannot be corrected by these solutions must be referred to medical specialists. As an optometrist, you can earn from $71,600 to $124,600 per year.
4. Computer Software Engineer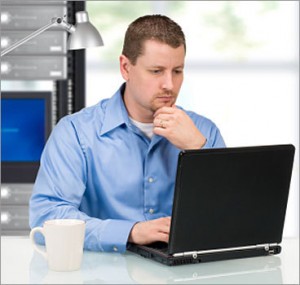 If you love creating games, programs and applications, this can be easy and enjoyable job for you. This is also perfect if you do not want a job that requires constant interaction with several people. With this job, you will usually be working in front of your computer, designing and developing the applications. A degree in computer programming or computer engineering is needed for this job. As a computer software engineer, you can earn around $80,519 per year.
3. Photographer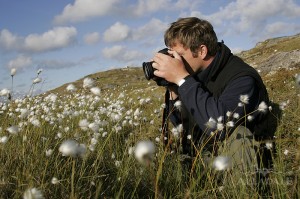 If photography is your passion, you may take a course on this field to get proper training and start working as a professional. Though not all photographers enroll on these programs, it is still recommended that you do in order to enhance your skills and learn techniques that will help you improve on this field. The right tools and equipments are also needed for this job. As a photographer, you can earn $26,080 and up per year.
2. Song Writer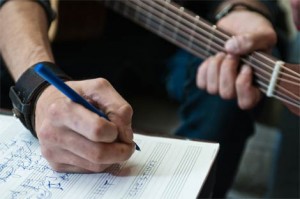 There are people who are into music and find inspiration to easily compose songs. Some song writers do not have proper training on the music field, though it is best to enroll on a music program to develop your skills. You may not be able to force yourself to finish a song if you do not feel like it. However, when you feel motivated or you have ideas coming through your mind, it will be easier for you to make one. As a song writer, you can earn from $43,000 or higher annually.
1. Artist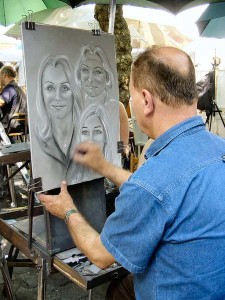 There are people who genuinely have love for arts like painting and sculpture. This is an easy job if it is your passion. Doing something that you love makes everything easy. The salary that you can earn as an artist varies. However, it can be from $30,000 and can go as high as $100,000.
This list of easiest high paying jobs does not necessarily mean that it requires little to no work. As mentioned, it could be easy for you if it is something that you love or it is something that you have expertise with.