If you are not the type of person who would like to sit all day doing monotonous things at work, there are a lot of fun jobs that you can find around. Some of them even offer huge salary. To make it fun, it should be something that interests you or a job that you love to do. When you enjoy what you are doing, you would not even feel that it is just a job. It may not always be easy to find cool jobs that pay well, but it is possible.
Some jobs may be fun for some but not for others. So depending on your preference, you might find one that sparks your interest and has a good pay. Here are some of the jobs that you may find cool that have high rates.
10. Graphic Designer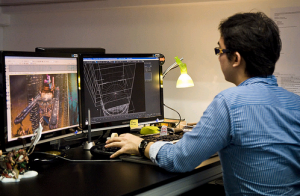 If you love designing invitations, t-shirts, banners, flyers or any prints, graphic designing is the best job for you. There are several tutorials online that can help improve your skills, as well as teach you on the new techniques on this field. Most companies or clients require a bachelor's degree for this area to get an entry level position as a graphic designer. If this is your interest, you will be paid an average of $45,000 to $52,000 per year for your designs.
9. PR or Marketing Specialist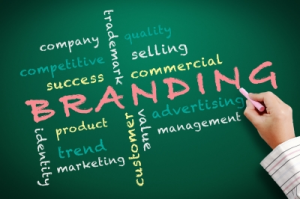 If you are a people person, why not make use of that bubbly personality and earn $52,000 annually promoting products and events. Some of the degrees that you may take to prepare you for this job are communications, journalism and marketing. You will get to meet different people and be responsible for making something known.
8. Event Planner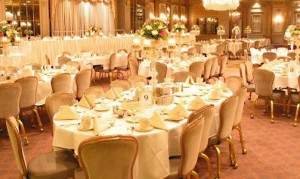 Do you love preparing parties for your family and friends? You can be an event planner. Earn $44,000 doing what you love and help other people plan a perfect and amazing event that guests will never forget. You will be in charge of everything concerning the event including the place, foods, entertainment, etc. A degree in business, communications or hospitality management will be good for this job.
7. Brewmaster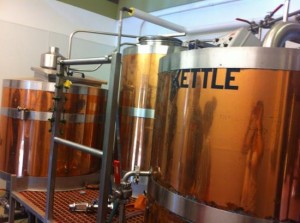 If you love drinking beer, you will definitely enjoy this job. As a brewmaster, you will be responsible for blending and fermenting ingredients to create different kinds of beer. Get paid $42,400 for this job and have fun creating and tasting beer. You may enroll on a brewing institute for proper training. There are also universities that offer courses on brewing or science of fermentation.
6. Doll Fashion Designer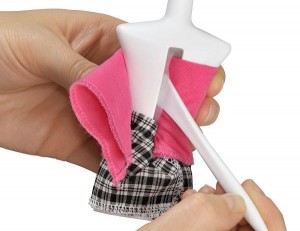 Little girls love dolls, especially now that there are different accessories, items and clothes available for them. If you have loved dolls when you were a kid and you still have this passion until now, you can be a doll fashion designer and create items for dolls like houses, outfits, jewelries, bags or even create your own doll. This fun job will earn you $51,000 per year. A degree in fashion can help prepare you for this type of work.
5. Food Scientist
If you love experimenting on food products to create a delicious and unique new food items or menu, this job may be for you. As a food scientist, you need to experiment on different ingredients to create new flavors to food items like cake. You get to create your own recipe and come up with a new taste that would be a hit to the masses. This job will let you earn around $54,000 per year. You need to have a bachelor's degree in food science to be considered for this type of work.
4. Interior Designer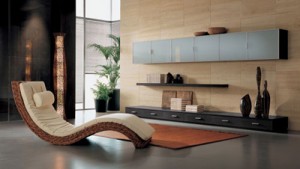 Do you enjoy decorating your own place? Does your home design wow your visitors? If the answer to both questions is yes, then you can be an interior designer. Bring life, class and style to other people's homes and offices with your talent in interior designing. You can earn an average of $45,000 per year or even up to $83,000 if you have made your name in the industry. Get a bachelor's degree in interior design to be considered for this job. You may also want to apply for an apprenticeship on an interior design company to gain experience.
3. Video Game Designer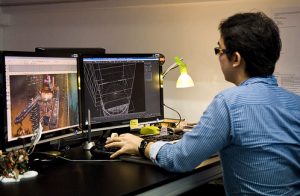 If you are a gamer at heart, you may have lots of ideas on your mind on the improvements that you wish to have on the current games you are playing. You may also have thoughts on new games that you wish to play that are not yet available in the market. This requires skills in drawing or designing. There are tools and programs that you can use for this. A degree in graphic design is also needed to get an entry level job. If you get lucky enough to get a job as a video game designer, other game fanatics will not only love you, but you can earn up to $68,000 annually.
2. Cruise Director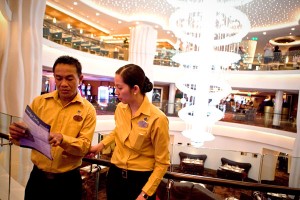 This is somewhat similar to the job of an event organizer, except that you will be responsible for events on the cruise company you are working for. Some of the jobs that a cruise director performs are plan events for the guests, invite speakers and prepare entertainment. This is perfect if you are sociable and you love throwing parties. This is one of the cool jobs that pay well, which lets you enjoy at the same time. Who would not want to cruise for free and visit different places while working? Pay can be from $45,000 to $50,000. A degree in management or human resources is good for this job.
1. Personal Trainer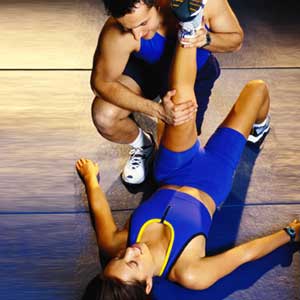 Are you health and fitness enthusiast? If you are a gym regular and you keep a healthy and balanced diet, you are a good candidate for a perfect trainer. You can earn $31,000 per year for something that you do on a daily basis. Plus, you get to help other people become healthier. A personal trainer and health coach certification will help you get hired on this field.
These are just some of the cool jobs that pay well. If one of them is your passion, then why not go for it? If not, determine the thing that you enjoy doing and find ways on how to make money from it.